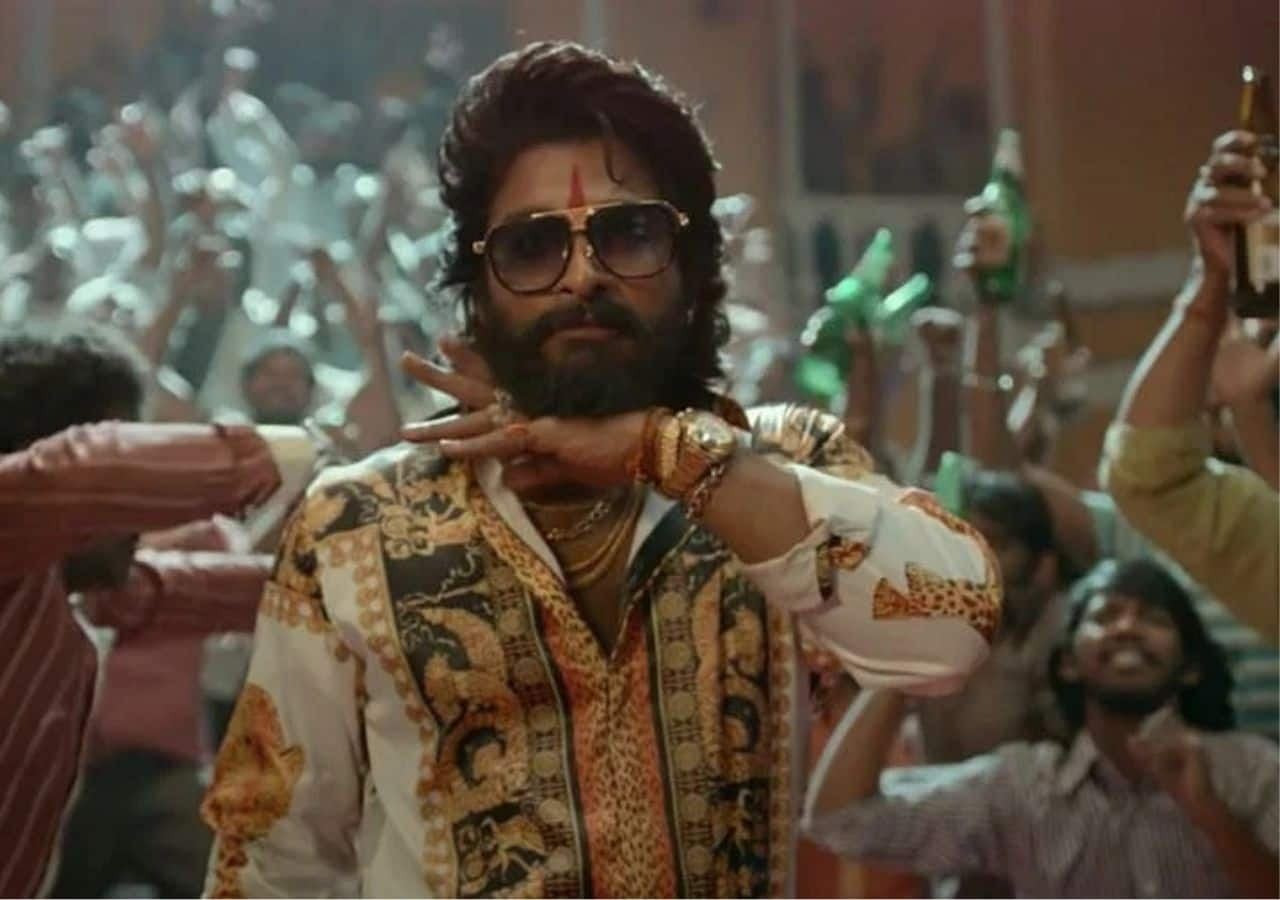 In the world of cinema, the Telugu film industry has long been celebrated for its extravagant, high-energy productions that often cater to local tastes. However, in the last two years, something remarkable has been brewing within the industry. Telugu cinema is undergoing a metamorphosis, transitioning from the mundane to the extraordinary, and making a name for itself on the global stage. Telugu cinema went global with Baahubali, and then RRR brought the Oscar Awards, and now comes Allu Arjun, the first Telugu hero to have bagged the award under the Best Actor category in the history of 69 years of National Film Awards. Also Read – Vijay Sethupathi to Disha Patani: Stars who rejected Allu Arjun, Rashmika's Pushpa
A Change of Course: Breaking Away from the Mundane Also Read – 69th National Film Awards: Allu Arjun gets a kiss from wife Sneha, hug from son Ayaan after his historical win [Watch]
Gone are the days when Telugu cinema was synonymous with formulaic, mass-pleasing films. A new wave of storytelling has emerged, with a focus on content that resonates not just locally but globally. The transformation can be attributed to several key factors that have reshaped the industry's approach to filmmaking. Also Read – Pushpa 2 [Exclusive]: Makers of Allu Arjun starrer offered Rs 100 crore for overseas rights?
Willingness to Get Dirty: Actors with Grit
One of the most notable shifts is the willingness of Telugu actors to dive into roles that demand more than glamour and heroics. This newfound dedication to authenticity is breaking stereotypes and redefining the industry's standards. Actors are ready to get dirt on their faces, both metaphorically and literally, to bring their characters to life.
Decisive Directors: The Rajamouli Resolution
Perhaps the most pivotal factor in this transformation is the emergence of directors who are unafraid to make bold decisions. At the forefront of this movement is the visionary filmmaker S.S. Rajamouli. With groundbreaking works like Baahubali and the recent sensation RRR, Rajamouli has shattered the confines of conventional storytelling. His films are not just spectacles but immersive experiences that transcend borders.
Check out the video of Allu Arjun's celebrations as he wins the award:
Producers Embracing Unconventionality
Backing these unconventional narratives are producers who are willing to take risks. From financing ambitious projects to embracing narratives that deviate from the typical Tollywood formula, producers are essential partners in the industry's evolution. Their readiness to support stories that challenge the norm is a testament to their commitment to meaningful cinema.
Baahubali to RRR A Global Odyssey
The global recognition of Telugu cinema began with the epic Baahubali series, which set new benchmarks for Indian cinema. The magnum opus not only shattered box office records but also garnered international acclaim for its storytelling, visual effects, and performances. It was a trailblazer, paving the way for Telugu cinema's global journey.
However, the industry did not rest on its laurels. The release of RRR, another Rajamouli masterpiece, reinforced Telugu cinema's global appeal. The film's stellar cast, led by N.T. Rama Rao Jr. and Ram Charan, delivered powerhouse performances that transcended language barriers. RRR proved that Telugu cinema could capture the imagination of audiences worldwide.
A Glimpse of What Lies Ahead
As Telugu cinema continues to evolve, it is evident that this transformation is not a mere trend but a new direction. Filmmakers are daring to dream bigger, explore deeper, and tell stories that resonate universally. While the influence of blockbusters like Baahubali and RRR is undeniable, it is the collective resolve of the industry's stakeholders–actors, directors, and producers–that is propelling Telugu cinema to new heights.
In conclusion, Telugu cinema's journey from local fame to global acclaim is a testament to the industry's ability to adapt and evolve. With actors who embrace diversity, directors who challenge conventions, and producers who champion unconventional narratives, Telugu cinema is poised to make its mark on the world stage like never before. As it continues to break free from the shackles of conventionality, the world is eagerly watching to see what transformative tales it will weave next.
]]>
Stay tuned to BollywoodLife for the latest scoops and updates from Bollywood, Hollywood, South, TV and Web-Series. Click to join us on Facebook, Twitter, Youtube and Instagram. Also follow us on Facebook Messenger for latest updates.
adisplay:block;padding:0;color:var(–black);text-decoration:none.repeat-box figuredisplay:flex;justify-content:flex-start;flex-wrap:wrap;align-items:stretch;overflow:visible.two-cols-aside .aside .repeat-box figurealign-items:center.repeat-box .textwidth:100%;z-index:5;position:relative.repeat-box .photowidth:100px;position:relative;z-index:5.repeat-box .photo+.textwidth:calc(100% – 100px);padding-left:10px.repeat-box h2,.repeat-box h3,.repeat-box pcolor:var(–black);white-space:normal;overflow:hidden;text-overflow:ellipsis;-webkit-line-clamp:3;display:-webkit-box;-webkit-box-orient:vertical;padding:0;font-size:15px;line-height:1.5;font-weight:400.repeat-box h2font-size:20px.repeat-box h2+p,.repeat-box h3+pfont-size:14px.repeat-box .catfont-size:14px;line-height:16px;display:block;margin-bottom:5px;font-weight:700;color:var(–orange);text-transform:uppercase.repeat-box a:hover,.repeat-box a:hover h2,.repeat-box a:hover h3,.repeat-box a:hover pcolor:#f32c89.repeat-box .photo-icon,.repeat-box .video-iconposition:absolute;left:0;bottom:0;background:linear-gradient(to left,#a617be,#f32c89,#f32c89,#f32c89,#f32c89,#a617be);border-radius:0 5px 0 0.repeat-box .video-iconwidth:26px;height:26px;display:inline-block.repeat-box .photo-iconwidth:auto;min-width:26px;height:26px;line-height:16px;font-size:13px;color:var(–white);padding:5px 5px 0.lazy-image img.lazyopacity:0.lazy-image img:not(.initial)transition:opacity .5s ease-in,transform .5s ease-in,-webkit-transform .5s ease-in.lazy-image img.error,.lazy-image img.initial,.lazy-image img.loadedopacity:1.lazy-image img:not([src])visibility:hidden.cre-setionclear:both;overflow:hidden;float:none;width:auto;margin:5px 0 20px.cre-setion .black-boxespadding:15px 40px;background:#e5e5e5.cre-carousel-heightposition:relative;padding:0 0 255px;height:0.cre-carousel-height .all-dataposition:absolute;top:0;left:0;width:100%!important;height:100%!important.cre-setion .border-headingfont-size:16px;color:#1f1f1f;text-transform:uppercase;font-weight:700;padding:0 0 10px;margin:20px 0 10px;clear:both;position:relative;border-bottom:0;display:flex;justify-content:space-between;align-items:center.cre-setion .border-heading:beforetop:5px;height:14px.cre-setion .splide__slideheight:auto!important;margin-left:0.cre-setion article.repeat-boxdisplay:block;background-color:transparent;border-radius:5px;box-shadow:none;overflow:hidden;padding:0;margin-bottom:3px.cre-setion article.repeat-box>adisplay:block;padding:10px;background-color:var(–white);border-radius:5px;color:var(–black);text-decoration:none;overflow:hidden;border:1px solid #d0d0d0.cre-setion article.repeat-box>a>figuredisplay:block.cre-setion article.repeat-box .photo,.cre-setion article.repeat-box .textwidth:100%.cre-setion article.repeat-box .photoborder-radius:5px;overflow:hidden.cre-setion article.repeat-box .lazy-imagebox-shadow:none;border-radius:0;overflow:hidden.cre-setion article.repeat-box .textpadding:5px 0 0;height:90px;.cre-setion article.repeat-box .text h3font-size:14px;line-height:1.5;-webkit-line-clamp:4;font-weight:600;text-align:left.cre-setion .repeat-box .photos-iconborder-radius:0 5px 0 0;width:auto;min-width:26px;height:26px;left:0;bottom:0;display:flex;justify-content:center;align-items:center.cre-setion .photos-icon svgtransition:1s;fill:var(–white);width:26px;height:26px.cre-setion .photos-icon:hoverbackground:var(–blue).cre-setion .splide__arrowtop:50%!important;width:1.8em;height:1.8em;border-radius:100px;border:1px solid #999;background:0 0;opacity:1.cre-setion .splide__arrow–prevleft:-37px.cre-setion .splide__arrow–nextright:-37px.cre-setion .splide__arrow:disabledopacity:.3;cursor:not-allowed!important.cre-setion .splide__arrow:beforeborder:solid #999;border-width:0 2px 2px 0.cre-setion .splide__arrow:hoverbackground:linear-gradient(to left,#a617be,#f32c89,#f32c89,#f32c89,#f32c89,#a617be).cre-setion .splide__arrow:hover::beforeborder:solid var(–white);border-width:0 2px 2px 0]]]]>]]>