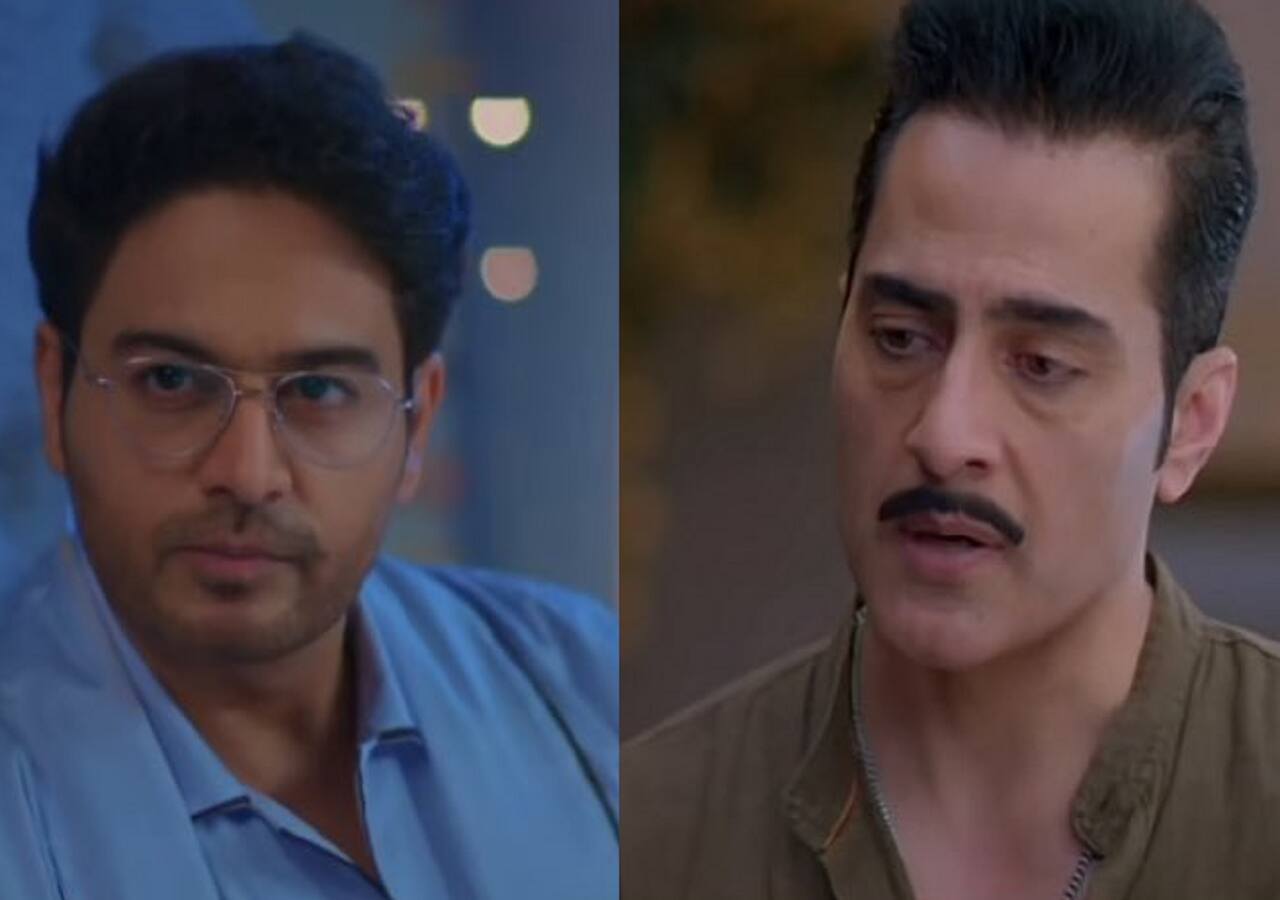 Vanraj is extremely shattered after learning the truth about Kavya's pregnancy and doesn't understand how to react or handle the entire trauma, as he believes Karma has hit him hard. Vanraj goes and meets Anupamaa to understand how she dealt with the pain that he gave her, and she tells him not to take her back to the past as she has come out of it with utmost difficulty. Vanraj then tells Anupamaa not to tell Anuj about this, and the fans feel he is ashamed of this truth, but there are reports that Anuj will learn the truth and turn the biggest companion for him, helping him take care of Kavya and accept the child as he makes him explain that the child is not at fault. Also Read – Anupamaa upcoming twist: Malti Devi comes back with another evil plan, will Anu succeed in saving choti Anu?
"Don't Tell Anuj"?"Chutkula"?
This Bechaar is Nothing but Insecure??
Anirudh not once looked "Chutukula" when U slept wid his wife, He literally enjoyed "bajaoing?" U Guys ??
& The Truth will come out eventually?#Anupamaa #AnujKapadia #MaAn pic.twitter.com/UcMHSqzVZA
— ??????? ? (@TwwinkleeBeelle) August 5, 2023
Once you had hit your lowest. They awarded you with taunts & assassinated your character.
But you left that behind. And now you are awarding them with understanding & support
After ages agree with #AnupamaaWhy are you so good #AnujKapadiaHope someday you are rewarded for this pic.twitter.com/XZmdpPoXga
— Mini (@MiniForCake) August 6, 2023
MD you've witness the apologetic Anupama Anuj Kapadia and not the UNAPOLOGETIC AnupaMAA Anuj Kapadia who can go to any length to protect her children. You just wait and see.
I'm more interested in this PC I can't wait to watch this Sherni Anupamaa??????#Anupamaa pic.twitter.com/qTAAVJatEJ
— Tee (@MaAn_Muse) August 5, 2023
How anu stop trashraj from discussing her past trauma because she knows if she recalls the trauma again her abuser won't be getting any support like he is getting now..she has forgiven him but has not forgotten the pain trauma she has face#Anupamaa #RupaliGanguly pic.twitter.com/IVFBsyS2vC
— nidz_mehtz (@nidhimehta06) August 5, 2023
" Vanraj aaya tha,Iss samaye ?"#AnujKapadia
If #Anupamaa doesn't tell Anuj the truth,then I'm curious to know what she would tell him that looks convincing.?I mean,just a few hours ago,SF was there in KM &suddenly,what happened that made Vanraj come here at these odd hours. pic.twitter.com/IP0ZvrtLPS
— Be Positive (@vibha510) August 5, 2023
Vanraj is in a dilemma, and he doesn't understand how Anuj and Anupamaa can be so good and forget and forgive everything so easily. Will Vanraj follow Anuj's advice and forget everything and accept Kavya and Anirudh's baby? Meanwhile, Anu will teach a lesson to Guru Maa, aka Mati Devi, after she learns about her evil plan against her daughter, Choti Anu. Also Read – Anupamaa upcoming twist: Anu's children's lives are falling apart, will she be able to fix everything again?
]]>
Stay tuned to BollywoodLife for the latest scoops and updates from Bollywood, Hollywood, South, TV and Web-Series. Click to join us on Facebook, Twitter, Youtube and Instagram. Also follow us on Facebook Messenger for latest updates.
adisplay:block;padding:0;color:var(–black);text-decoration:none.repeat-box figuredisplay:flex;justify-content:flex-start;flex-wrap:wrap;align-items:stretch;overflow:visible.two-cols-aside .aside .repeat-box figurealign-items:center.repeat-box .textwidth:100%;z-index:5;position:relative.repeat-box .photowidth:100px;position:relative;z-index:5.repeat-box .photo+.textwidth:calc(100% – 100px);padding-left:10px.repeat-box h2,.repeat-box h3,.repeat-box pcolor:var(–black);white-space:normal;overflow:hidden;text-overflow:ellipsis;-webkit-line-clamp:3;display:-webkit-box;-webkit-box-orient:vertical;padding:0;font-size:15px;line-height:1.5;font-weight:400.repeat-box h2font-size:20px.repeat-box h2+p,.repeat-box h3+pfont-size:14px.repeat-box .catfont-size:14px;line-height:16px;display:block;margin-bottom:5px;font-weight:700;color:var(–orange);text-transform:uppercase.repeat-box a:hover,.repeat-box a:hover h2,.repeat-box a:hover h3,.repeat-box a:hover pcolor:#f32c89.repeat-box .photo-icon,.repeat-box .video-iconposition:absolute;left:0;bottom:0;background:linear-gradient(to left,#a617be,#f32c89,#f32c89,#f32c89,#f32c89,#a617be);border-radius:0 5px 0 0.repeat-box .video-iconwidth:26px;height:26px;display:inline-block.repeat-box .photo-iconwidth:auto;min-width:26px;height:26px;line-height:16px;font-size:13px;color:var(–white);padding:5px 5px 0.lazy-image img.lazyopacity:0.lazy-image img:not(.initial)transition:opacity .5s ease-in,transform .5s ease-in,-webkit-transform .5s ease-in.lazy-image img.error,.lazy-image img.initial,.lazy-image img.loadedopacity:1.lazy-image img:not([src])visibility:hidden.cre-setionclear:both;overflow:hidden;float:none;width:auto;margin:5px 0 20px.cre-setion .black-boxespadding:15px 40px;background:#e5e5e5.cre-carousel-heightposition:relative;padding:0 0 255px;height:0.cre-carousel-height .all-dataposition:absolute;top:0;left:0;width:100%!important;height:100%!important.cre-setion .border-headingfont-size:16px;color:#1f1f1f;text-transform:uppercase;font-weight:700;padding:0 0 10px;margin:20px 0 10px;clear:both;position:relative;border-bottom:0;display:flex;justify-content:space-between;align-items:center.cre-setion .border-heading:beforetop:5px;height:14px.cre-setion .splide__slideheight:auto!important;margin-left:0.cre-setion article.repeat-boxdisplay:block;background-color:transparent;border-radius:5px;box-shadow:none;overflow:hidden;padding:0;margin-bottom:3px.cre-setion article.repeat-box>adisplay:block;padding:10px;background-color:var(–white);border-radius:5px;color:var(–black);text-decoration:none;overflow:hidden;border:1px solid #d0d0d0.cre-setion article.repeat-box>a>figuredisplay:block.cre-setion article.repeat-box .photo,.cre-setion article.repeat-box .textwidth:100%.cre-setion article.repeat-box .photoborder-radius:5px;overflow:hidden.cre-setion article.repeat-box .lazy-imagebox-shadow:none;border-radius:0;overflow:hidden.cre-setion article.repeat-box .textpadding:5px 0 0;height:90px;.cre-setion article.repeat-box .text h3font-size:14px;line-height:1.5;-webkit-line-clamp:4;font-weight:600;text-align:left.cre-setion .repeat-box .photos-iconborder-radius:0 5px 0 0;width:auto;min-width:26px;height:26px;left:0;bottom:0;display:flex;justify-content:center;align-items:center.cre-setion .photos-icon svgtransition:1s;fill:var(–white);width:26px;height:26px.cre-setion .photos-icon:hoverbackground:var(–blue).cre-setion .splide__arrowtop:50%!important;width:1.8em;height:1.8em;border-radius:100px;border:1px solid #999;background:0 0;opacity:1.cre-setion .splide__arrow–prevleft:-37px.cre-setion .splide__arrow–nextright:-37px.cre-setion .splide__arrow:disabledopacity:.3;cursor:not-allowed!important.cre-setion .splide__arrow:beforeborder:solid #999;border-width:0 2px 2px 0.cre-setion .splide__arrow:hoverbackground:linear-gradient(to left,#a617be,#f32c89,#f32c89,#f32c89,#f32c89,#a617be).cre-setion .splide__arrow:hover::beforeborder:solid var(–white);border-width:0 2px 2px 0]]]]>]]>