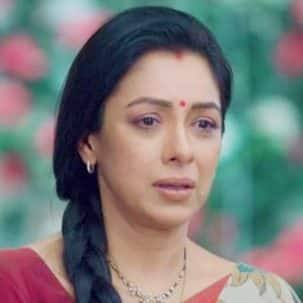 In the next chapter of Anupamaa, we may see Anupamaa (Rupali Ganguly) say everything to Anuj (. Later on, we see that Malti Devi has returned, and her next move is to instigate Choti Anu about Anupamaa. She tells her that Maya is dying because of Anupamaa, and she also wants Choti Anu to hate her mother, but Little Anu has told Anupamaa everything about Malti Devi. Finally, Anupamaa takes her avatar and shows Malti Devi (Apara Mehta) what one mother does for her children, and she warns Malti Devi that if she has a problem with Anupamaa, she will fight with her. Once we see that Anupamaa (Rupali Ganguly) will teach the lessons of motherhood to Malti Devi, let's wait to see the upcoming twist: will Malti Devi ever understand her mistakes that she made in the past? Also Read – TRP Report Week 30: Khatron Ke Khiladi 13 out of TOP 5, Anupamaa continues to reign [Check TOP 10 TV shows]
The Anupamaa Show is one of the top-running shows on TV. and also stands in the number-one position. Well, no other serial will take Anupamaa's position because this story is based on a mother's life, and in this world, Mother Always stands first, so viewers also give so much love to the show as well as Anupamaa, aka Rupali Ganguly. Also Read – Anupamaa upcoming twist: Will Anuj and Anupamaa make everyone realise the importance of love?
In the future track of Anupamaa, we see that the war between a mother and the woman who is leaving her new-born baby and left him for the career, well, we may see that finally Anupamaa gets success to make Malti Devi realize that motherhood, but Malti Devi did not say anything to Anupamaa and decides to tell everything to Anuj. It might be possible that Malti Devi will know the truth about his son. Let's wait to see what will happen in the upcoming track of Anupamaa.