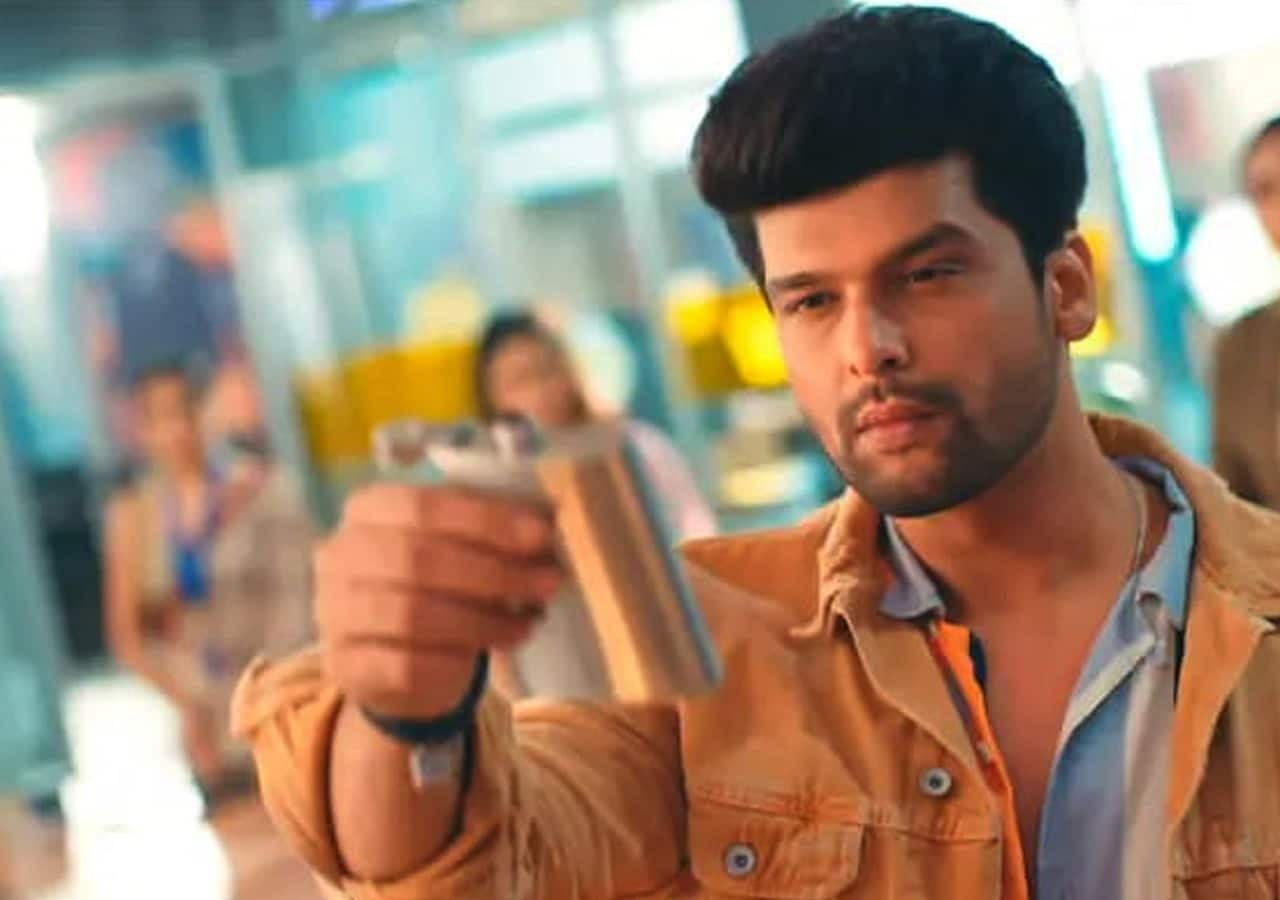 Barsatein upcoming spoiler alert: In the latest track of Barsatein, we see Reyansh had started his investigation and he reached out to the Rewati brothers, who know every truth about Mayank and Rewati, and he also knows that Aradhna was only helping her to save herself from Mayank. Later on, we see Aradhna tell her friend everything about her past as well as her present. On the other side, we see Aradhna decide to go to Dehradun to learn about her biological mother. Later on, Reyansh (Kushal Tondon) finally gets proof that Aradhna is innocent, and he runs to meet his love, Aradhna. and he apologized to her and also requested that she please give him one chance, but Aradhna would not forgive him, and they fell apart. Well, Aradhna (Shavangi Joshi) and Reyansh love story will end before it starts. Let's see: will Reyansh and Aradhna really forget each other? Let's see what happens. Also Read – Barsatein, Imlie, Beyhadh and other TV shows whose couple videos were a craze on YouTube [Check List]
Aradhna reach Dehradun to find out about her mother
In the upcoming track of Barsatein, we see Aradhna (Shivangi Joshi) reach Dehradun and meet with a cafe person with whom her mother worked in the past, but Aradhna will not give her full name; she has only a clue that her name is Mimi. Later on, Reyansh (Kushal Tondon ) will again start his office, but he will be completely alcoholic and always dream of Aradhna. Well, Reyansh's condition is that he will like Aditya Kapoor in Aashiqui 2. Well, we have to wait to see the twist. Will Aradhna come back again in his life to handle him? Let's see where the love story of Aradhan and Reyansh goes. Also Read – Barsatein: Before Shivangi Joshi came on board, THESE actresses refused to play Aradhana
Barsatein Upcoming Twist
Barsatein Serial had just started but gained popularity because of the main lead actors, Aradhna Shahni and Reyansh Lamba, aka Shivangi Joshi and Kushal Tondon. Well, viewers really appreciate the acting of Shivangi Joshi because they know her by the name of Naira, which she played in Yeh Rishta Kya Kehlata Hai, and they know Kushal Tondon by the name of Arjun, which he played in Beyhadh. Well, they are trying their best to get another famous name by the name of Baratein. Let's see if Aradhna and Reyansh are also memorable or not. Also Read – TOP TV News of the Week: Gautam Rode and Pankhuri Awasthy blessed with twins, NCPCR sends notice to Super Dancer 3 and more
In the future tracks of Barsatein, we may see that Reyansh will not handle his emotions, and his mother and friends advise him to go bring his love, and we may see that he also reaches Dehradun to get back his love. It might be possible that Reyansh will help Aradhna to find her biological mother. Let's see if once Aradhna gains her biological mother, Reyansh and Aradhna will reunite or not.
]]>
Stay tuned to BollywoodLife for the latest scoops and updates from Bollywood, Hollywood, South, TV and Web-Series. Click to join us on Facebook, Twitter, Youtube and Instagram. Also follow us on Facebook Messenger for latest updates.
adisplay:block;padding:0;color:var(–black);text-decoration:none.repeat-box figuredisplay:flex;justify-content:flex-start;flex-wrap:wrap;align-items:stretch;overflow:visible.two-cols-aside .aside .repeat-box figurealign-items:center.repeat-box .textwidth:100%;z-index:5;position:relative.repeat-box .photowidth:100px;position:relative;z-index:5.repeat-box .photo+.textwidth:calc(100% – 100px);padding-left:10px.repeat-box h2,.repeat-box h3,.repeat-box pcolor:var(–black);white-space:normal;overflow:hidden;text-overflow:ellipsis;-webkit-line-clamp:3;display:-webkit-box;-webkit-box-orient:vertical;padding:0;font-size:15px;line-height:1.5;font-weight:400.repeat-box h2font-size:20px.repeat-box h2+p,.repeat-box h3+pfont-size:14px.repeat-box .catfont-size:14px;line-height:16px;display:block;margin-bottom:5px;font-weight:700;color:var(–orange);text-transform:uppercase.repeat-box a:hover,.repeat-box a:hover h2,.repeat-box a:hover h3,.repeat-box a:hover pcolor:#f32c89.repeat-box .photo-icon,.repeat-box .video-iconposition:absolute;left:0;bottom:0;background:linear-gradient(to left,#a617be,#f32c89,#f32c89,#f32c89,#f32c89,#a617be);border-radius:0 5px 0 0.repeat-box .video-iconwidth:26px;height:26px;display:inline-block.repeat-box .photo-iconwidth:auto;min-width:26px;height:26px;line-height:16px;font-size:13px;color:var(–white);padding:5px 5px 0.lazy-image img.lazyopacity:0.lazy-image img:not(.initial)transition:opacity .5s ease-in,transform .5s ease-in,-webkit-transform .5s ease-in.lazy-image img.error,.lazy-image img.initial,.lazy-image img.loadedopacity:1.lazy-image img:not([src])visibility:hidden.cre-setionclear:both;overflow:hidden;float:none;width:auto;margin:5px 0 20px.cre-setion .black-boxespadding:15px 40px;background:#e5e5e5.cre-carousel-heightposition:relative;padding:0 0 255px;height:0.cre-carousel-height .all-dataposition:absolute;top:0;left:0;width:100%!important;height:100%!important.cre-setion .border-headingfont-size:16px;color:#1f1f1f;text-transform:uppercase;font-weight:700;padding:0 0 10px;margin:20px 0 10px;clear:both;position:relative;border-bottom:0;display:flex;justify-content:space-between;align-items:center.cre-setion .border-heading:beforetop:5px;height:14px.cre-setion .splide__slideheight:auto!important;margin-left:0.cre-setion article.repeat-boxdisplay:block;background-color:transparent;border-radius:5px;box-shadow:none;overflow:hidden;padding:0;margin-bottom:3px.cre-setion article.repeat-box>adisplay:block;padding:10px;background-color:var(–white);border-radius:5px;color:var(–black);text-decoration:none;overflow:hidden;border:1px solid #d0d0d0.cre-setion article.repeat-box>a>figuredisplay:block.cre-setion article.repeat-box .photo,.cre-setion article.repeat-box .textwidth:100%.cre-setion article.repeat-box .photoborder-radius:5px;overflow:hidden.cre-setion article.repeat-box .lazy-imagebox-shadow:none;border-radius:0;overflow:hidden.cre-setion article.repeat-box .textpadding:5px 0 0;height:90px;.cre-setion article.repeat-box .text h3font-size:14px;line-height:1.5;-webkit-line-clamp:4;font-weight:600;text-align:left.cre-setion .repeat-box .photos-iconborder-radius:0 5px 0 0;width:auto;min-width:26px;height:26px;left:0;bottom:0;display:flex;justify-content:center;align-items:center.cre-setion .photos-icon svgtransition:1s;fill:var(–white);width:26px;height:26px.cre-setion .photos-icon:hoverbackground:var(–blue).cre-setion .splide__arrowtop:50%!important;width:1.8em;height:1.8em;border-radius:100px;border:1px solid #999;background:0 0;opacity:1.cre-setion .splide__arrow–prevleft:-37px.cre-setion .splide__arrow–nextright:-37px.cre-setion .splide__arrow:disabledopacity:.3;cursor:not-allowed!important.cre-setion .splide__arrow:beforeborder:solid #999;border-width:0 2px 2px 0.cre-setion .splide__arrow:hoverbackground:linear-gradient(to left,#a617be,#f32c89,#f32c89,#f32c89,#f32c89,#a617be).cre-setion .splide__arrow:hover::beforeborder:solid var(–white);border-width:0 2px 2px 0]]]]>]]>