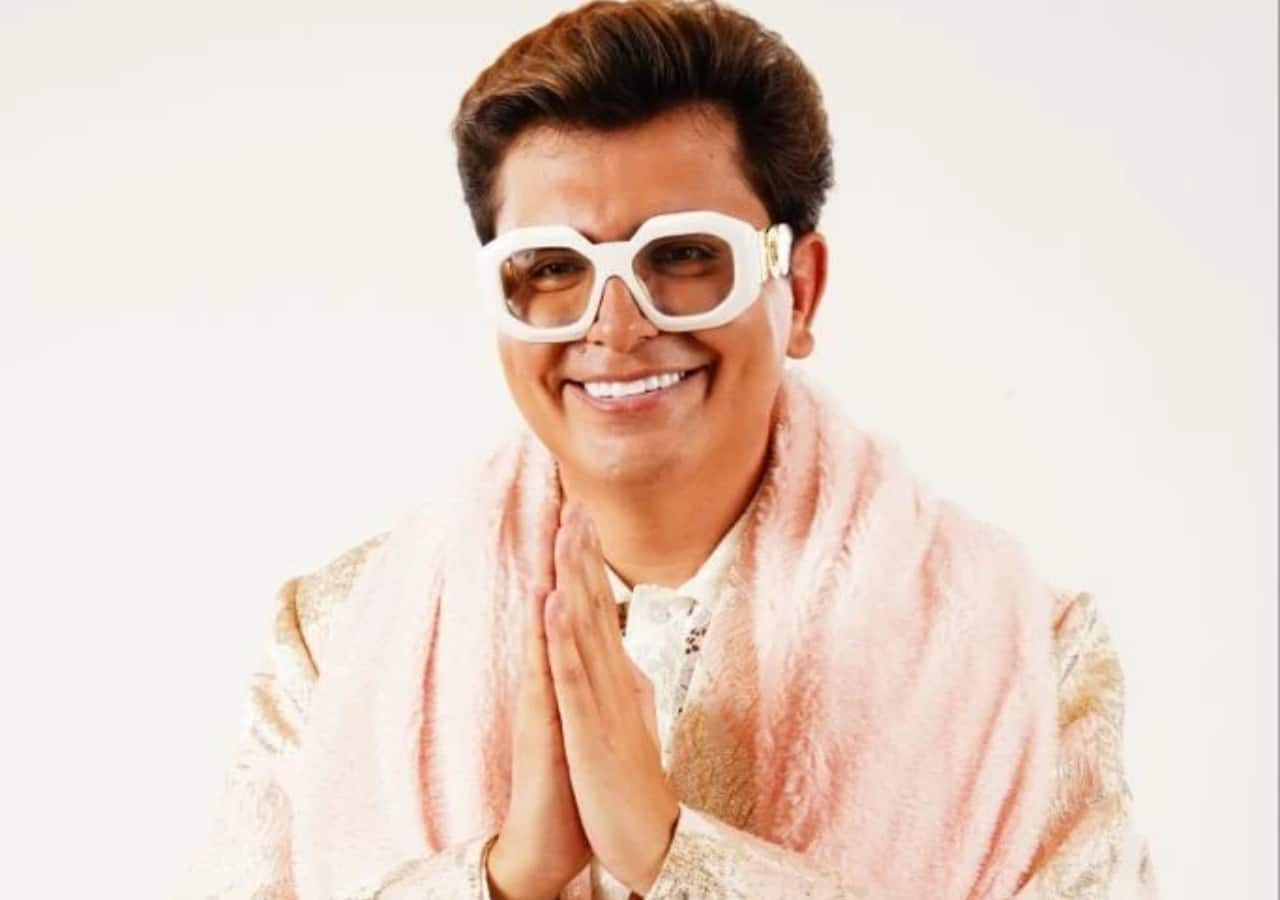 Bigg Boss 17 is the talk of the town. Social media is filled with discussions about Bigg Boss 17 and the show is amongst the top five shows on TRP charts. It is totally ruling hearts and fans are loving this year's contestants. The growing TRPs of the show made the makers take a decision where they have reportedly planned a mass elimination. We recently saw a shocking elimination and it was Navid Sole who got eliminated. Bigg Boss asked the Dimaag housemates to name three contestants who have not contributed much to the show. The Dimaag housemates nominated Navid Sole, Rinku Dhawan and Jigna Vora. Also Read – Bigg Boss 17: Ankita Lokhande gets emotional as she talks about Sushant Singh Rajput's demise; says, 'Mai uske funeral pe jaa hi nahi payi'
BollywoodLife is now on WhatsApp. Click here to join for the latest Entertainment News. Later, Bigg Boss said that all the three of them are from Dum house and hence only the Dum housemates will take the decision of who will be evicted. The housemates decided to evict Navid Sole. Navid is now out of the house and spoke to BollywoodLife exclusively about his journey in Bigg Boss 17. Also Read – Bigg Boss 17: Rakhi Sawant to enter the show again with estranged husband Adil Khan Durrani?
Navid Sole talks about his Bigg Boss 17 journey
He said, "My journey with Bigg Boss 17 has been incredible. I have loved every moment, I have learnt a lot about myself. It's really been remarkable. It is something which will always be in my heart. He was further asked about the language barrier reason given against him. This is a big story in TV news. Also Read – Bigg Boss 17 wild cards: Anupamaa star Tassnim Nerurkar, Poonam Pandey, Flora Saini to enter the show?
He said, "The language barrier was always used against me and it is not fair. Even Abdu Rozik who is a good friend of mine said that what they did was wrong because the language barrier should have not been the reason of why I was eliminated. I think it was a wrong decision and I hope Bigg Boss really does recognise that."
Navid names the dirtiest player of the show
He was further asked about the good human according to him in the house. He said, "The good human according to me was Ankita. I love Ankita and we formed a very special connection. I love her a lot. " He also spoke about the dirtiest player of the house.
He shared, "The dirty player I think would be Arun Mahashettey because he is a liar and manipulator." Navid further spoke about who should be the winner of the house.
Navid talks about who should win the show
He clearly said that Feroza Khan aka Khanzaadi should win the show. Talking about the contestants, Ankita Lokhande, Vicky Jain, Aishwarya Sharma, Neil Bhatt, Isha Malviya, Abhishek Kumar, Sunny Arya, Anurag Dhobal, Jigna Vora, Munawar Faruqui, Firoza Khan aka Khanzaadi, Mannara Chopra, Navid Sole, Rinku Dhawan, Arun Srikanth, Sana Raees Khan, and Soniya Bansal entered the house.
A look at the BTS videos of Bigg Boss 17 promo
Now, as per reports, after the mass elimination, we might get to see new players in the house. Yes, there will reportedly be wild cards entering the show. As per reports, Rakhi Sawant, Adil Khan Durrani, Tassnim Nerurkar, Poonam Pandey, Flora Saini, Bhavin Bhanushali, Jahanara Alam, Adhyayan Suman might enter as wild cards.
]]>Stay tuned to BollywoodLife for the latest scoops and updates from Bollywood, Hollywood, South, TV and Web-Series.
adisplay:block;padding:0;color:var(–black);text-decoration:none.repeat-box figuredisplay:flex;justify-content:flex-start;flex-wrap:wrap;align-items:stretch;overflow:visible.two-cols-aside .aside .repeat-box figurealign-items:center.repeat-box .textwidth:100%;z-index:5;position:relative.repeat-box .photowidth:100px;position:relative;z-index:5.repeat-box .photo+.textwidth:calc(100% – 100px);padding-left:10px.repeat-box h2,.repeat-box h3,.repeat-box pcolor:var(–black);white-space:normal;overflow:hidden;text-overflow:ellipsis;-webkit-line-clamp:3;display:-webkit-box;-webkit-box-orient:vertical;padding:0;font-size:15px;line-height:1.5;font-weight:400.repeat-box h2font-size:20px.repeat-box h2+p,.repeat-box h3+pfont-size:14px.repeat-box .catfont-size:14px;line-height:16px;display:block;margin-bottom:5px;font-weight:700;color:var(–orange);text-transform:uppercase.repeat-box a:hover,.repeat-box a:hover h2,.repeat-box a:hover h3,.repeat-box a:hover pcolor:#f32c89.repeat-box .photo-icon,.repeat-box .video-iconposition:absolute;left:0;bottom:0;background:linear-gradient(to left,#a617be,#f32c89,#f32c89,#f32c89,#f32c89,#a617be);border-radius:0 5px 0 0.repeat-box .video-iconwidth:26px;height:26px;display:inline-block.repeat-box .photo-iconwidth:auto;min-width:26px;height:26px;line-height:16px;font-size:13px;color:var(–white);padding:5px 5px 0.lazy-image img.lazyopacity:0.lazy-image img:not(.initial)transition:opacity .5s ease-in,transform .5s ease-in,-webkit-transform .5s ease-in.lazy-image img.error,.lazy-image img.initial,.lazy-image img.loadedopacity:1.lazy-image img:not([src])visibility:hidden.cre-setionclear:both;overflow:hidden;float:none;width:auto;margin:5px 0 20px.cre-setion .black-boxespadding:15px 40px;background:#e5e5e5.cre-carousel-heightposition:relative;padding:0 0 255px;height:0.cre-carousel-height .all-dataposition:absolute;top:0;left:0;width:100%!important;height:100%!important.cre-setion .border-headingfont-size:16px;color:#1f1f1f;text-transform:uppercase;font-weight:700;padding:0 0 10px;margin:20px 0 10px;clear:both;position:relative;border-bottom:0;display:flex;justify-content:space-between;align-items:center.cre-setion .border-heading:beforetop:5px;height:14px.cre-setion .splide__slideheight:auto!important;margin-left:0.cre-setion article.repeat-boxdisplay:block;background-color:transparent;border-radius:5px;box-shadow:none;overflow:hidden;padding:0;margin-bottom:3px.cre-setion article.repeat-box>adisplay:block;padding:10px;background-color:var(–white);border-radius:5px;color:var(–black);text-decoration:none;overflow:hidden;border:1px solid #d0d0d0.cre-setion article.repeat-box>a>figuredisplay:block.cre-setion article.repeat-box .photo,.cre-setion article.repeat-box .textwidth:100%.cre-setion article.repeat-box .photoborder-radius:5px;overflow:hidden.cre-setion article.repeat-box .lazy-imagebox-shadow:none;border-radius:0;overflow:hidden.cre-setion article.repeat-box .textpadding:5px 0 0;height:90px;.cre-setion article.repeat-box .text h3font-size:14px;line-height:1.5;-webkit-line-clamp:4;font-weight:600;text-align:left.cre-setion .repeat-box .photos-iconborder-radius:0 5px 0 0;width:auto;min-width:26px;height:26px;left:0;bottom:0;display:flex;justify-content:center;align-items:center.cre-setion .photos-icon svgtransition:1s;fill:var(–white);width:26px;height:26px.cre-setion .photos-icon:hoverbackground:var(–blue).cre-setion .splide__arrowtop:50%!important;width:1.8em;height:1.8em;border-radius:100px;border:1px solid #999;background:0 0;opacity:1.cre-setion .splide__arrow–prevleft:-37px.cre-setion .splide__arrow–nextright:-37px.cre-setion .splide__arrow:disabledopacity:.3;cursor:not-allowed!important.cre-setion .splide__arrow:beforeborder:solid #999;border-width:0 2px 2px 0.cre-setion .splide__arrow:hoverbackground:linear-gradient(to left,#a617be,#f32c89,#f32c89,#f32c89,#f32c89,#a617be).cre-setion .splide__arrow:hover::beforeborder:solid var(–white);border-width:0 2px 2px 0]]]]>]]>