TV actor Avinash Sachdev's recent elimination from Bigg Boss OTT 2 marked the end of his journey on the show. During his stay, his personal affairs took centre stage, particularly his past romantic entanglements. Avinash was once involved with fellow TV actress Rubina Dilaik, with whom he shared the lead roles on the television series 'Chhoti Bahu'. Despite their initial connection, their relationship eventually soured, leading to their breakup. Also Read – Bigg Boss OTT 2: Falaq Naaz and Avinash Sachdev cut friendship day cake together with Jad Hadid; watch video
Avinash Breaks his silence over Rubina Dilaik.

Also Read – Bigg Boss OTT 2: Avinash Sachdev BREAKS SILENCE on Shafaq Naaz dating rumours; 'Humari industry mein…'
Avinash Sachdev opened up about his connection with actress Rubina Dilaik in an interview with 'Bollywood Bubble. The actor revealed that he was 22 at the time and Rubina was 20; she was only two years his junior. He also called those days fantastic. Avinash added," When you look back, the relationship's intention at the time will seem different. You realize there is a significant difference between youthful love and mature love. We were both fresh in the industry at the time, and I had a new heroine in front of me, and I was the hero in front of the heroine." Also Read – Bigg Boss OTT 2: Karan Kundrra reveals who should win amongst Pooja Bhatt, Abhishek Malhan, Elvish Yadav and others
Avinash married and divorced Shalmali Desai; Also dated Palak Puraswani.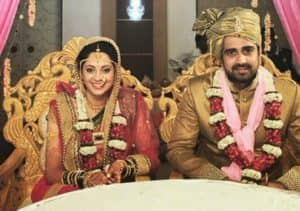 Avinash's love life has been a rollercoaster. After parting ways with Rubina, he embarked on a journey with Shalmali Desai, culminating in marriage. Unfortunately, this marriage didn't stand the test of time and ended in divorce. His subsequent relationship with Palak Purswani also met a similar fate, resulting in another breakup. Palak also appeared on Bigg Boss OTT 2 alongside Avinash.
Grew closer to Falaq Naaz in Big Boss OTT 2.


Inside the Bigg Boss house, Avinash's feelings for fellow contestant Falaq Naaz came to the fore, adding another layer of intrigue to his romantic escapades. Avinash's journey on Bigg Boss OTT 2 not only showcased his resilience but also provided a glimpse into his complex love life, punctuated by fleeting relationships and valuable life lessons. In summary, Avinash Sachdev's time on Bigg Boss OTT 2 brought to light his past relationships, particularly his connection with Rubina Dilaik, and his candid reflections on the transient nature of love. His subsequent romantic involvements and feelings for Falaq Naaz further added to the drama and intrigue of his journey on the reality show.
]]>
Stay tuned to BollywoodLife for the latest scoops and updates from Bollywood, Hollywood, South, TV and Web-Series. Click to join us on Facebook, Twitter, Youtube and Instagram. Also follow us on Facebook Messenger for latest updates.
adisplay:block;padding:0;color:var(–black);text-decoration:none.repeat-box figuredisplay:flex;justify-content:flex-start;flex-wrap:wrap;align-items:stretch;overflow:visible.two-cols-aside .aside .repeat-box figurealign-items:center.repeat-box .textwidth:100%;z-index:5;position:relative.repeat-box .photowidth:100px;position:relative;z-index:5.repeat-box .photo+.textwidth:calc(100% – 100px);padding-left:10px.repeat-box h2,.repeat-box h3,.repeat-box pcolor:var(–black);white-space:normal;overflow:hidden;text-overflow:ellipsis;-webkit-line-clamp:3;display:-webkit-box;-webkit-box-orient:vertical;padding:0;font-size:15px;line-height:1.5;font-weight:400.repeat-box h2font-size:20px.repeat-box h2+p,.repeat-box h3+pfont-size:14px.repeat-box .catfont-size:14px;line-height:16px;display:block;margin-bottom:5px;font-weight:700;color:var(–orange);text-transform:uppercase.repeat-box a:hover,.repeat-box a:hover h2,.repeat-box a:hover h3,.repeat-box a:hover pcolor:#f32c89.repeat-box .photo-icon,.repeat-box .video-iconposition:absolute;left:0;bottom:0;background:linear-gradient(to left,#a617be,#f32c89,#f32c89,#f32c89,#f32c89,#a617be);border-radius:0 5px 0 0.repeat-box .video-iconwidth:26px;height:26px;display:inline-block.repeat-box .photo-iconwidth:auto;min-width:26px;height:26px;line-height:16px;font-size:13px;color:var(–white);padding:5px 5px 0.lazy-image img.lazyopacity:0.lazy-image img:not(.initial)transition:opacity .5s ease-in,transform .5s ease-in,-webkit-transform .5s ease-in.lazy-image img.error,.lazy-image img.initial,.lazy-image img.loadedopacity:1.lazy-image img:not([src])visibility:hidden.cre-setionclear:both;overflow:hidden;float:none;width:auto;margin:5px 0 20px.cre-setion .black-boxespadding:15px 40px;background:#e5e5e5.cre-carousel-heightposition:relative;padding:0 0 255px;height:0.cre-carousel-height .all-dataposition:absolute;top:0;left:0;width:100%!important;height:100%!important.cre-setion .border-headingfont-size:16px;color:#1f1f1f;text-transform:uppercase;font-weight:700;padding:0 0 10px;margin:20px 0 10px;clear:both;position:relative;border-bottom:0;display:flex;justify-content:space-between;align-items:center.cre-setion .border-heading:beforetop:5px;height:14px.cre-setion .splide__slideheight:auto!important;margin-left:0.cre-setion article.repeat-boxdisplay:block;background-color:transparent;border-radius:5px;box-shadow:none;overflow:hidden;padding:0;margin-bottom:3px.cre-setion article.repeat-box>adisplay:block;padding:10px;background-color:var(–white);border-radius:5px;color:var(–black);text-decoration:none;overflow:hidden;border:1px solid #d0d0d0.cre-setion article.repeat-box>a>figuredisplay:block.cre-setion article.repeat-box .photo,.cre-setion article.repeat-box .textwidth:100%.cre-setion article.repeat-box .photoborder-radius:5px;overflow:hidden.cre-setion article.repeat-box .lazy-imagebox-shadow:none;border-radius:0;overflow:hidden.cre-setion article.repeat-box .textpadding:5px 0 0;height:90px;.cre-setion article.repeat-box .text h3font-size:14px;line-height:1.5;-webkit-line-clamp:4;font-weight:600;text-align:left.cre-setion .repeat-box .photos-iconborder-radius:0 5px 0 0;width:auto;min-width:26px;height:26px;left:0;bottom:0;display:flex;justify-content:center;align-items:center.cre-setion .photos-icon svgtransition:1s;fill:var(–white);width:26px;height:26px.cre-setion .photos-icon:hoverbackground:var(–blue).cre-setion .splide__arrowtop:50%!important;width:1.8em;height:1.8em;border-radius:100px;border:1px solid #999;background:0 0;opacity:1.cre-setion .splide__arrow–prevleft:-37px.cre-setion .splide__arrow–nextright:-37px.cre-setion .splide__arrow:disabledopacity:.3;cursor:not-allowed!important.cre-setion .splide__arrow:beforeborder:solid #999;border-width:0 2px 2px 0.cre-setion .splide__arrow:hoverbackground:linear-gradient(to left,#a617be,#f32c89,#f32c89,#f32c89,#f32c89,#a617be).cre-setion .splide__arrow:hover::beforeborder:solid var(–white);border-width:0 2px 2px 0]]]]>]]>