Tv actress Charu Asopa, renowned for her portrayal of a villainous character in the TV series Kaisa Hai Rishta Anjana Sa, has navigated through a tumultuous journey in the entertainment world. In a recent conversation with the media, she delved into her arduous path and shed light on confronting the casting couch. Also Read – Sushmita Sen's brother Rajeev wants Charu Asopa to be his co-star; says, 'This will be a treat for the fans'
Charu Asopa starts television with this show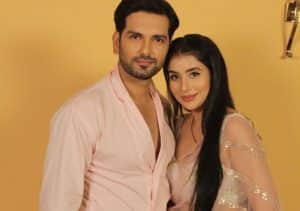 Also Read – Sushmita Sen's brother Rajeev Sen wishes to get back with ex wife Charu Asopa within one week of divorce
Charu Asopa is a recognizable figure in the Tv industry, having graced several popular shows like Yeh Rishta Kya Kehlata Hai, Devon Ke Dev Mahadev, and Mere Angne. Yet, she admitted that securing a foothold in the industry without any influential connections was no walk in the park. Charu weathered numerous trials and tribulations, demonstrating unwavering perseverance in pursuit of her aspirations. Also Read – Rajeev Sen and Charu Asopa officially divorced: 'Will remain mom and dad to our daughter'
The road was undeniably challenging. She said she used to accompany her mother to auditions and meetings. She said that she enrolled in an acting school where her mother dutifully dropped her off and picked her up from school. She underwent a three-month course and subsequently auditioned for Yeh Rishta Kya Kehlata Hai directly from the acting school, successfully clinching that role.
Charu Asopa talks about the casting couch she faced
Charu Asopa recounted an unsettling encounter during a film meeting with a prominent production house. She chose not to disclose the name but emphasised its stature. As the casting director laid the contract before her, pen in hand, her world turned topsy-turvy. The prospect of a significant film was overshadowed by the casting director's unsettling remarks, leaving her in a feverish state for three days.
Charu Asopa Narrates her casting couch story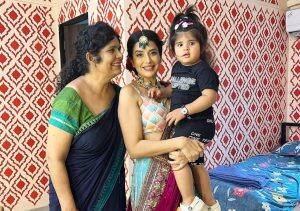 Charu says, "The disturbing discussion left me sick and extremely perturbed." I showed my inability to meet his expectations with folded hands. His answer was venomous, claiming that if I refused, other girls waiting outside would. I remained strong and asked him to cancel the contract." In the past, Charu said that she originally dismissed such claims as mere fabrication, presuming they were the result of persons unable to break into the sector. This personal interaction, however, broke her illusions, exposing the cruel reality even at the highest levels.
]]>
Stay tuned to BollywoodLife for the latest scoops and updates from Bollywood, Hollywood, South, TV and Web-Series. Click to join us on Facebook, Twitter, Youtube and Instagram. Also follow us on Facebook Messenger for latest updates.
adisplay:block;padding:0;color:var(–black);text-decoration:none.repeat-box figuredisplay:flex;justify-content:flex-start;flex-wrap:wrap;align-items:stretch;overflow:visible.two-cols-aside .aside .repeat-box figurealign-items:center.repeat-box .textwidth:100%;z-index:5;position:relative.repeat-box .photowidth:100px;position:relative;z-index:5.repeat-box .photo+.textwidth:calc(100% – 100px);padding-left:10px.repeat-box h2,.repeat-box h3,.repeat-box pcolor:var(–black);white-space:normal;overflow:hidden;text-overflow:ellipsis;-webkit-line-clamp:3;display:-webkit-box;-webkit-box-orient:vertical;padding:0;font-size:15px;line-height:1.5;font-weight:400.repeat-box h2font-size:20px.repeat-box h2+p,.repeat-box h3+pfont-size:14px.repeat-box .catfont-size:14px;line-height:16px;display:block;margin-bottom:5px;font-weight:700;color:var(–orange);text-transform:uppercase.repeat-box a:hover,.repeat-box a:hover h2,.repeat-box a:hover h3,.repeat-box a:hover pcolor:#f32c89.repeat-box .photo-icon,.repeat-box .video-iconposition:absolute;left:0;bottom:0;background:linear-gradient(to left,#a617be,#f32c89,#f32c89,#f32c89,#f32c89,#a617be);border-radius:0 5px 0 0.repeat-box .video-iconwidth:26px;height:26px;display:inline-block.repeat-box .photo-iconwidth:auto;min-width:26px;height:26px;line-height:16px;font-size:13px;color:var(–white);padding:5px 5px 0.lazy-image img.lazyopacity:0.lazy-image img:not(.initial)transition:opacity .5s ease-in,transform .5s ease-in,-webkit-transform .5s ease-in.lazy-image img.error,.lazy-image img.initial,.lazy-image img.loadedopacity:1.lazy-image img:not([src])visibility:hidden.cre-setionclear:both;overflow:hidden;float:none;width:auto;margin:5px 0 20px.cre-setion .black-boxespadding:15px 40px;background:#e5e5e5.cre-carousel-heightposition:relative;padding:0 0 255px;height:0.cre-carousel-height .all-dataposition:absolute;top:0;left:0;width:100%!important;height:100%!important.cre-setion .border-headingfont-size:16px;color:#1f1f1f;text-transform:uppercase;font-weight:700;padding:0 0 10px;margin:20px 0 10px;clear:both;position:relative;border-bottom:0;display:flex;justify-content:space-between;align-items:center.cre-setion .border-heading:beforetop:5px;height:14px.cre-setion .splide__slideheight:auto!important;margin-left:0.cre-setion article.repeat-boxdisplay:block;background-color:transparent;border-radius:5px;box-shadow:none;overflow:hidden;padding:0;margin-bottom:3px.cre-setion article.repeat-box>adisplay:block;padding:10px;background-color:var(–white);border-radius:5px;color:var(–black);text-decoration:none;overflow:hidden;border:1px solid #d0d0d0.cre-setion article.repeat-box>a>figuredisplay:block.cre-setion article.repeat-box .photo,.cre-setion article.repeat-box .textwidth:100%.cre-setion article.repeat-box .photoborder-radius:5px;overflow:hidden.cre-setion article.repeat-box .lazy-imagebox-shadow:none;border-radius:0;overflow:hidden.cre-setion article.repeat-box .textpadding:5px 0 0;height:90px;.cre-setion article.repeat-box .text h3font-size:14px;line-height:1.5;-webkit-line-clamp:4;font-weight:600;text-align:left.cre-setion .repeat-box .photos-iconborder-radius:0 5px 0 0;width:auto;min-width:26px;height:26px;left:0;bottom:0;display:flex;justify-content:center;align-items:center.cre-setion .photos-icon svgtransition:1s;fill:var(–white);width:26px;height:26px.cre-setion .photos-icon:hoverbackground:var(–blue).cre-setion .splide__arrowtop:50%!important;width:1.8em;height:1.8em;border-radius:100px;border:1px solid #999;background:0 0;opacity:1.cre-setion .splide__arrow–prevleft:-37px.cre-setion .splide__arrow–nextright:-37px.cre-setion .splide__arrow:disabledopacity:.3;cursor:not-allowed!important.cre-setion .splide__arrow:beforeborder:solid #999;border-width:0 2px 2px 0.cre-setion .splide__arrow:hoverbackground:linear-gradient(to left,#a617be,#f32c89,#f32c89,#f32c89,#f32c89,#a617be).cre-setion .splide__arrow:hover::beforeborder:solid var(–white);border-width:0 2px 2px 0]]]]>]]>