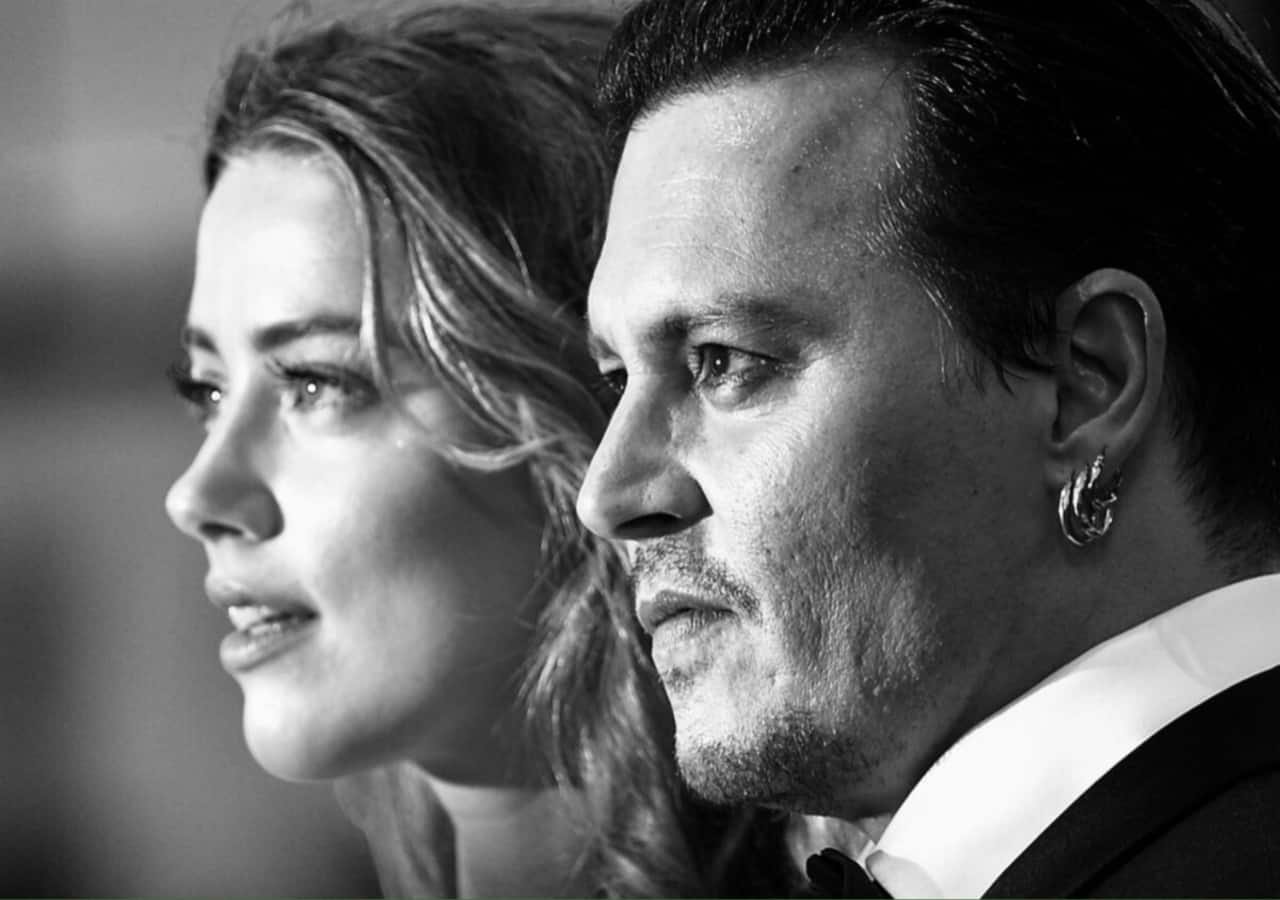 One of the most talked about criminal trials of the century, the infamous defamation case between Hollywood stars and former couple Johnny Depp and Amber Heard became the most popular talking point across the globe last year. On Thursday, streaming giant Netflix released its own miniseries, a documentary based on the case titled Depp V. Heard. The three-part series showcased the testimonies of both the actors side-by-side for the first time and explored the trial that had social media users on their toes. If you're planning to watch the docuseries, you should definitely take a look at what the critics have to say about Depp V. Heard. Also Read – Depp v Heard Twitter review: Netizens divided over Johnny Depp-Amber Heard documentary [Check Reactions]
Depp V. Heard Critics Review
The critical response to the latest docu series on Netflix has been a mixed set of reactions. While some are lauding the never-seen-before aspects of the case showcased in the series, others have called out the incomplete and biased portrayal of the defamation case.
The Hollywood Reporter called the series "vaguely enlightening" and "disheartening". The review emphasizes the documentary's lack of in-depth analysis and wrote about how it is "irrelevant for those who were actively following the case's developments during the legal proceedings."
SportsKeeda called Depp V. Heard a "tasteless true-crime mystery" and wrote about how director Emma Cooper did not want to hand out any conclusions or take sides, but rather explored the social media frenzy that the case caused back in 2022. It also called out the series' vague narrative and labeled it as one focusing on the "pro-Johnny Depp camp."
The Vanity Fair's review of Depp V. Heard was about how the series "makes no assertions of its own and speaks only through assembled, second and third-party footage." It called out the lack of experts and also highlighted how the narrative is oversimplified, with no intentions of changing the audiences' mind about the conclusion of the case.
The Daily Beast underlined that the 3-part documentary attempts to highlight the overwhelming support to Johnny Depp and called the case pro-Depp and anti-Heard. "Still, it stops short of probing deeper into the broader social implications, such as the influence of the post-#MeToo era or the complexities of domestic violence," the review read.
In a similar review, Decider highlighted that the Netflix docu series attempts to play it both ways without siding with any of the lead parties involved. It also noted that the series constantly goes back and forth with facts and evidence from both the sides, leaving the audiences confused as to what to believe.
]]>
Stay tuned to BollywoodLife for the latest scoops and updates from Bollywood, Hollywood, South, TV and Web-Series. Click to join us on Facebook, Twitter, Youtube and Instagram. Also follow us on Facebook Messenger for latest updates.
adisplay:block;padding:0;color:var(–black);text-decoration:none.repeat-box figuredisplay:flex;justify-content:flex-start;flex-wrap:wrap;align-items:stretch;overflow:visible.two-cols-aside .aside .repeat-box figurealign-items:center.repeat-box .textwidth:100%;z-index:5;position:relative.repeat-box .photowidth:100px;position:relative;z-index:5.repeat-box .photo+.textwidth:calc(100% – 100px);padding-left:10px.repeat-box h2,.repeat-box h3,.repeat-box pcolor:var(–black);white-space:normal;overflow:hidden;text-overflow:ellipsis;-webkit-line-clamp:3;display:-webkit-box;-webkit-box-orient:vertical;padding:0;font-size:15px;line-height:1.5;font-weight:400.repeat-box h2font-size:20px.repeat-box h2+p,.repeat-box h3+pfont-size:14px.repeat-box .catfont-size:14px;line-height:16px;display:block;margin-bottom:5px;font-weight:700;color:var(–orange);text-transform:uppercase.repeat-box a:hover,.repeat-box a:hover h2,.repeat-box a:hover h3,.repeat-box a:hover pcolor:#f32c89.repeat-box .photo-icon,.repeat-box .video-iconposition:absolute;left:0;bottom:0;background:linear-gradient(to left,#a617be,#f32c89,#f32c89,#f32c89,#f32c89,#a617be);border-radius:0 5px 0 0.repeat-box .video-iconwidth:26px;height:26px;display:inline-block.repeat-box .photo-iconwidth:auto;min-width:26px;height:26px;line-height:16px;font-size:13px;color:var(–white);padding:5px 5px 0.lazy-image img.lazyopacity:0.lazy-image img:not(.initial)transition:opacity .5s ease-in,transform .5s ease-in,-webkit-transform .5s ease-in.lazy-image img.error,.lazy-image img.initial,.lazy-image img.loadedopacity:1.lazy-image img:not([src])visibility:hidden.cre-setionclear:both;overflow:hidden;float:none;width:auto;margin:5px 0 20px.cre-setion .black-boxespadding:15px 40px;background:#e5e5e5.cre-carousel-heightposition:relative;padding:0 0 255px;height:0.cre-carousel-height .all-dataposition:absolute;top:0;left:0;width:100%!important;height:100%!important.cre-setion .border-headingfont-size:16px;color:#1f1f1f;text-transform:uppercase;font-weight:700;padding:0 0 10px;margin:20px 0 10px;clear:both;position:relative;border-bottom:0;display:flex;justify-content:space-between;align-items:center.cre-setion .border-heading:beforetop:5px;height:14px.cre-setion .splide__slideheight:auto!important;margin-left:0.cre-setion article.repeat-boxdisplay:block;background-color:transparent;border-radius:5px;box-shadow:none;overflow:hidden;padding:0;margin-bottom:3px.cre-setion article.repeat-box>adisplay:block;padding:10px;background-color:var(–white);border-radius:5px;color:var(–black);text-decoration:none;overflow:hidden;border:1px solid #d0d0d0.cre-setion article.repeat-box>a>figuredisplay:block.cre-setion article.repeat-box .photo,.cre-setion article.repeat-box .textwidth:100%.cre-setion article.repeat-box .photoborder-radius:5px;overflow:hidden.cre-setion article.repeat-box .lazy-imagebox-shadow:none;border-radius:0;overflow:hidden.cre-setion article.repeat-box .textpadding:5px 0 0;height:90px;.cre-setion article.repeat-box .text h3font-size:14px;line-height:1.5;-webkit-line-clamp:4;font-weight:600;text-align:left.cre-setion .repeat-box .photos-iconborder-radius:0 5px 0 0;width:auto;min-width:26px;height:26px;left:0;bottom:0;display:flex;justify-content:center;align-items:center.cre-setion .photos-icon svgtransition:1s;fill:var(–white);width:26px;height:26px.cre-setion .photos-icon:hoverbackground:var(–blue).cre-setion .splide__arrowtop:50%!important;width:1.8em;height:1.8em;border-radius:100px;border:1px solid #999;background:0 0;opacity:1.cre-setion .splide__arrow–prevleft:-37px.cre-setion .splide__arrow–nextright:-37px.cre-setion .splide__arrow:disabledopacity:.3;cursor:not-allowed!important.cre-setion .splide__arrow:beforeborder:solid #999;border-width:0 2px 2px 0.cre-setion .splide__arrow:hoverbackground:linear-gradient(to left,#a617be,#f32c89,#f32c89,#f32c89,#f32c89,#a617be).cre-setion .splide__arrow:hover::beforeborder:solid var(–white);border-width:0 2px 2px 0]]]]>]]>