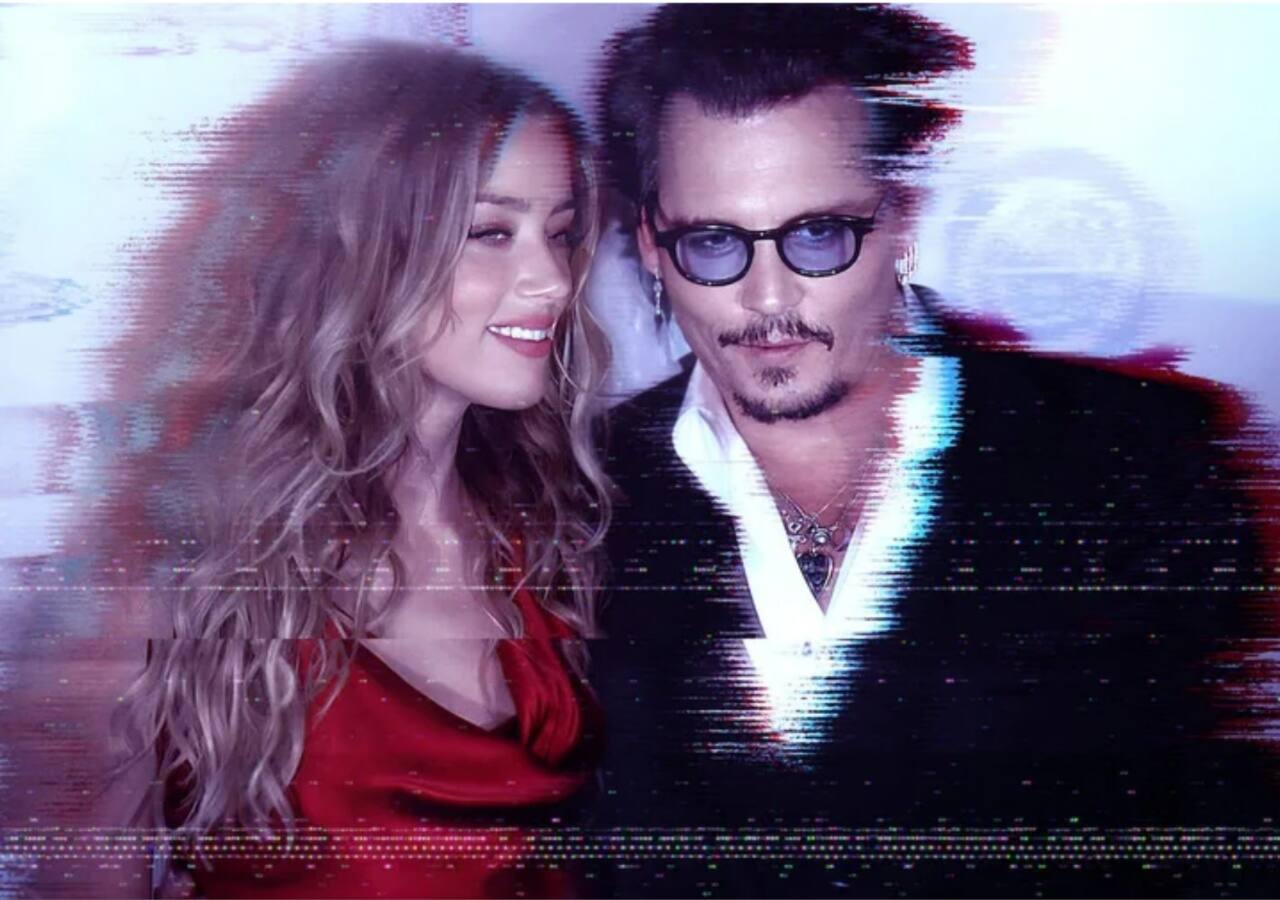 The infamous criminal trial between Hollywood stars and former couple Johnny Depp and Amber Heard has been turned into a documentary series. Titled Depp v Heard, the three-part documentary series re-examines the trial with footage and reactions from inside and outside the courtroom.
Depp v Heard story and plot
The series will showcase the trial of the century between Johnny Depp and Amber Heard that took place in April 2023. The defamation case will be shown through the lens of a post-truth world, where emotion trumps truth, and will be shaped by footage from inside and outside the courtroom. This series also dissects the events that consumed an entire planet – to question what role does truth and justice play in our social media era and whether it was a trial by TikTok.
Showing both testimonies side-by-side for the first time, Depp v Heard will explore the trial that set Hollywood ablaze and the online fallout that ensued like never before.
Depp v Heard OTT release date
The series will be streaming on OTT giant Netflix from August 16, 2023.
Depp v Heard Twitter review
The series has been receiving mixed responses from social media users. While some are lauding the makers' attempt to capture the judicial proceedings, others seem to be calling out the "incomplete and biased" portrayal of the case.
Here are some tweets:
"Across Depp v. Heard's three parts, there is no narration, no expert testimony, no legal analysis, and finally, no apparent point other than to show that a lot of other people pitied the pirate man," #IStandWithAmberHeard https://t.co/QOkvOnTueE pic.twitter.com/cEvsZwekJZ
— STIRGUS SACCHETTI (@stirgussa) August 14, 2023
this was not a documentary but a long complication video. someone needs to make a documentary detailing the differences between the UK vs the US trial. that's where the truth lies. https://t.co/53A1mVh8a2
— Ivana (@IvanaE) August 16, 2023
"Depp v. Heard will provide some valuable context for those trial-watchers who were swayed by social media, though it's far from the definitive docuseries on the case of John C. Depp, II v. Amber Laura Heard." https://t.co/uIXfcRYEKI #DeppVHeard #NoMoreRape #NoMoreAbuse
— Elon Musk (Self-Parody) (@DennisCEarl) August 14, 2023
We know who you are. You are an online mouthpiece for Johnny Depp and Adam Waldman. Only fools still take seriously what you have to say. #deppvheard #LaFabriqueDuMensonge pic.twitter.com/TmMWz7qJYa
— Dani Fethez (@DaniMet1) August 15, 2023
I wish the #deppvheard documentary offered some research and deep dives rather than a highlights reel from hell. Hoping a better documentary emerges eventually https://t.co/3Z4D7iW02J
— stanci (@stancidru) August 16, 2023
About Depp v Heard
In an interview with Variety, director Emma Cooper revealed that she watched the entire trial as a spectator. "I found myself compulsively watching the live feed, and then discussing it with my friends, and looking at what everybody was saying on social. And I wondered what that said about me that I was so interested in what felt like a rather a sad open event of a private relationship," she said in the interview.
Speaking about why she opted to make a series on the trial, Emma added, "The more I looked into it, I felt like we were in a cultural and social phenomenon. As a documentary maker, I felt there was an opportunity for me to reflect how I was feeling while I was watching it, and I felt that it was a real moment in time."
She added, "My intention, right from the start, was to make a cogent and interesting reflection of what happened without using interviews or experts."
]]>
Stay tuned to BollywoodLife for the latest scoops and updates from Bollywood, Hollywood, South, TV and Web-Series. Click to join us on Facebook, Twitter, Youtube and Instagram. Also follow us on Facebook Messenger for latest updates.
adisplay:block;padding:0;color:var(–black);text-decoration:none.repeat-box figuredisplay:flex;justify-content:flex-start;flex-wrap:wrap;align-items:stretch;overflow:visible.two-cols-aside .aside .repeat-box figurealign-items:center.repeat-box .textwidth:100%;z-index:5;position:relative.repeat-box .photowidth:100px;position:relative;z-index:5.repeat-box .photo+.textwidth:calc(100% – 100px);padding-left:10px.repeat-box h2,.repeat-box h3,.repeat-box pcolor:var(–black);white-space:normal;overflow:hidden;text-overflow:ellipsis;-webkit-line-clamp:3;display:-webkit-box;-webkit-box-orient:vertical;padding:0;font-size:15px;line-height:1.5;font-weight:400.repeat-box h2font-size:20px.repeat-box h2+p,.repeat-box h3+pfont-size:14px.repeat-box .catfont-size:14px;line-height:16px;display:block;margin-bottom:5px;font-weight:700;color:var(–orange);text-transform:uppercase.repeat-box a:hover,.repeat-box a:hover h2,.repeat-box a:hover h3,.repeat-box a:hover pcolor:#f32c89.repeat-box .photo-icon,.repeat-box .video-iconposition:absolute;left:0;bottom:0;background:linear-gradient(to left,#a617be,#f32c89,#f32c89,#f32c89,#f32c89,#a617be);border-radius:0 5px 0 0.repeat-box .video-iconwidth:26px;height:26px;display:inline-block.repeat-box .photo-iconwidth:auto;min-width:26px;height:26px;line-height:16px;font-size:13px;color:var(–white);padding:5px 5px 0.lazy-image img.lazyopacity:0.lazy-image img:not(.initial)transition:opacity .5s ease-in,transform .5s ease-in,-webkit-transform .5s ease-in.lazy-image img.error,.lazy-image img.initial,.lazy-image img.loadedopacity:1.lazy-image img:not([src])visibility:hidden.cre-setionclear:both;overflow:hidden;float:none;width:auto;margin:5px 0 20px.cre-setion .black-boxespadding:15px 40px;background:#e5e5e5.cre-carousel-heightposition:relative;padding:0 0 255px;height:0.cre-carousel-height .all-dataposition:absolute;top:0;left:0;width:100%!important;height:100%!important.cre-setion .border-headingfont-size:16px;color:#1f1f1f;text-transform:uppercase;font-weight:700;padding:0 0 10px;margin:20px 0 10px;clear:both;position:relative;border-bottom:0;display:flex;justify-content:space-between;align-items:center.cre-setion .border-heading:beforetop:5px;height:14px.cre-setion .splide__slideheight:auto!important;margin-left:0.cre-setion article.repeat-boxdisplay:block;background-color:transparent;border-radius:5px;box-shadow:none;overflow:hidden;padding:0;margin-bottom:3px.cre-setion article.repeat-box>adisplay:block;padding:10px;background-color:var(–white);border-radius:5px;color:var(–black);text-decoration:none;overflow:hidden;border:1px solid #d0d0d0.cre-setion article.repeat-box>a>figuredisplay:block.cre-setion article.repeat-box .photo,.cre-setion article.repeat-box .textwidth:100%.cre-setion article.repeat-box .photoborder-radius:5px;overflow:hidden.cre-setion article.repeat-box .lazy-imagebox-shadow:none;border-radius:0;overflow:hidden.cre-setion article.repeat-box .textpadding:5px 0 0;height:90px;.cre-setion article.repeat-box .text h3font-size:14px;line-height:1.5;-webkit-line-clamp:4;font-weight:600;text-align:left.cre-setion .repeat-box .photos-iconborder-radius:0 5px 0 0;width:auto;min-width:26px;height:26px;left:0;bottom:0;display:flex;justify-content:center;align-items:center.cre-setion .photos-icon svgtransition:1s;fill:var(–white);width:26px;height:26px.cre-setion .photos-icon:hoverbackground:var(–blue).cre-setion .splide__arrowtop:50%!important;width:1.8em;height:1.8em;border-radius:100px;border:1px solid #999;background:0 0;opacity:1.cre-setion .splide__arrow–prevleft:-37px.cre-setion .splide__arrow–nextright:-37px.cre-setion .splide__arrow:disabledopacity:.3;cursor:not-allowed!important.cre-setion .splide__arrow:beforeborder:solid #999;border-width:0 2px 2px 0.cre-setion .splide__arrow:hoverbackground:linear-gradient(to left,#a617be,#f32c89,#f32c89,#f32c89,#f32c89,#a617be).cre-setion .splide__arrow:hover::beforeborder:solid var(–white);border-width:0 2px 2px 0]]]]>]]>