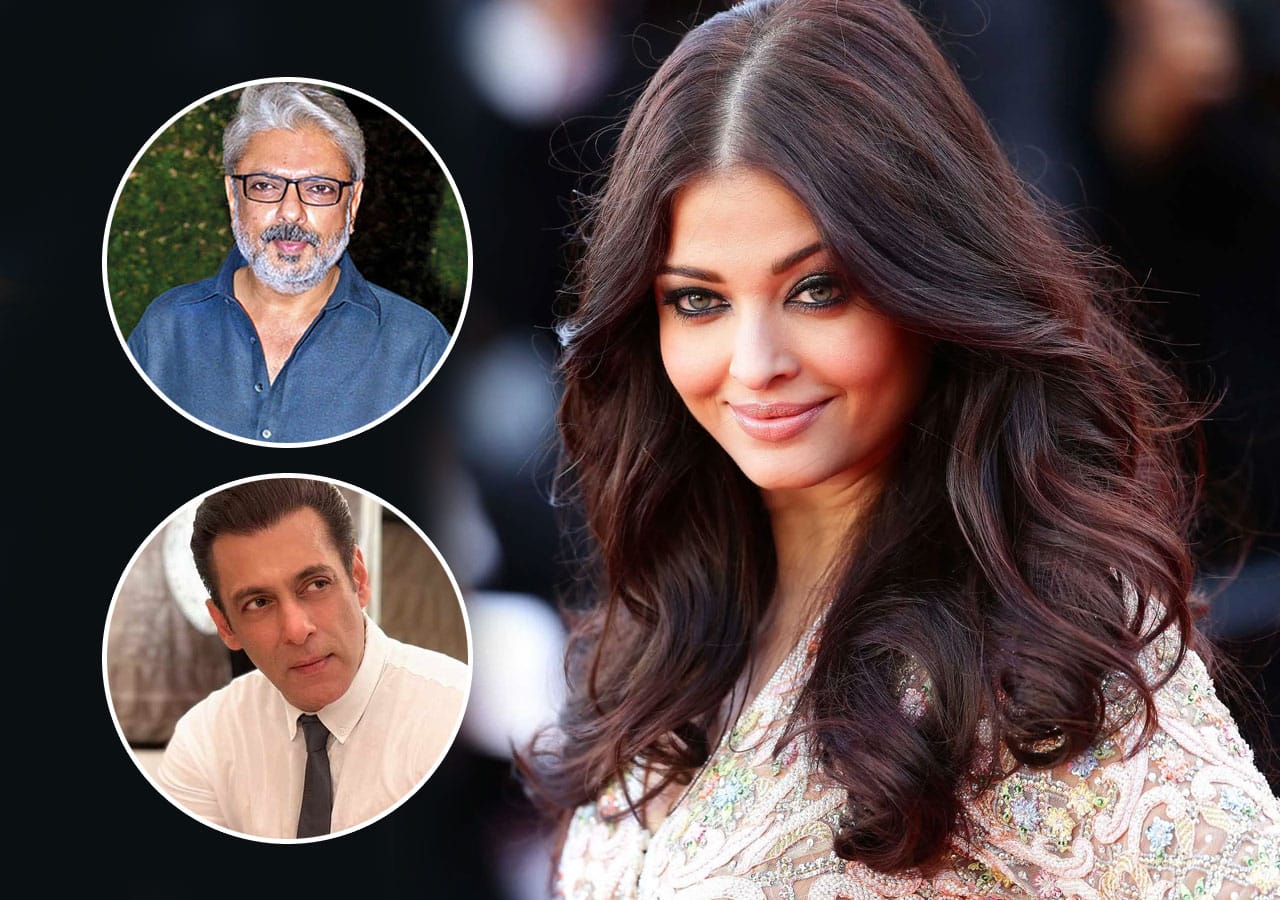 Making Bajirao Mastani looked like a distant dream for Sanjay Leela Bhansali after the infamous separation of Aishwarya Rai Bachchan and Salman Khan, but fate decided to make the film with Deepika Padukone and Ranveer Singh. However, there was strong buzz that Aishwarya walked out of SLB's Bajirao Mastani, but years later, the Ponniyin Selvan actress spoke about the reports and indirectly revealed her condition of not working with Salman, who was reportedly the Bajirao of the film. Also Read – This Pakistani entrepreneur hates being called Aishwarya Rai Bachchan's lookalike, faces backlash
Aishwarya Rai Bachchan was ready to play Mastani in Sanjay Leela Bhansali's Bajirao Mastani, but she had a condition to not share the screen with Salman Khan, who reportedly was the Bajirao of the film. Also Read – Teacher's Day 2023: Ranbir Kapoor to Sidharth Malhotra: Celebrities who had a crush on their teachers
In her interview, Ash reportedly mentioned that she was happy playing Mastani but not with Bhansali's Bajirao." Well, I was game to play Mastani, but not with the Bajirao he had in mind. So, this was evident, probably nationally. The media made it out to be that Aishwarya walked out of Bajirao Mastani. We hadn't communicated then because I was in the hospital with my leg laid up." Also Read – Govinda-Gadar, Saif Ali Khan-DDLJ: These Top 10 Bollywood celebs refused films that became huge blockbusters
There were also reports that Salman Khan took Katrina Kaif to Sanjay Leela Bhansali's office and told him that she was your Mastani, but the filmmaker wasn't convinced by her. In one of the anecdotes, Subhash K. Jha revealed," After the Aishwarya-Salman pair became unachievable, Salman wanted Bhansali to cast Katrina Kaif as Mastani. In fact, Salman personally took Katrina to SLB's home and introduced her to the director, saying, 'This is your Mastani.'"
Salman Khan and Aishwarya Rai Bachchan had an ugly spat, and according to reports, she was accused of physically abusing her while the Tiger 3 star strongly refuted the allegations. Since then, Salman and Aishwarya haven't been under one roof and if the circumstances are such they have always avoid to come face to face despite being in the industry for years.
]]>
Stay tuned to BollywoodLife for the latest scoops and updates from Bollywood, Hollywood, South, TV and Web-Series. Click to join us on Facebook, Twitter, Youtube and Instagram. Also follow us on Facebook Messenger for latest updates.
adisplay:block;padding:0;color:var(–black);text-decoration:none.repeat-box figuredisplay:flex;justify-content:flex-start;flex-wrap:wrap;align-items:stretch;overflow:visible.two-cols-aside .aside .repeat-box figurealign-items:center.repeat-box .textwidth:100%;z-index:5;position:relative.repeat-box .photowidth:100px;position:relative;z-index:5.repeat-box .photo+.textwidth:calc(100% – 100px);padding-left:10px.repeat-box h2,.repeat-box h3,.repeat-box pcolor:var(–black);white-space:normal;overflow:hidden;text-overflow:ellipsis;-webkit-line-clamp:3;display:-webkit-box;-webkit-box-orient:vertical;padding:0;font-size:15px;line-height:1.5;font-weight:400.repeat-box h2font-size:20px.repeat-box h2+p,.repeat-box h3+pfont-size:14px.repeat-box .catfont-size:14px;line-height:16px;display:block;margin-bottom:5px;font-weight:700;color:var(–orange);text-transform:uppercase.repeat-box a:hover,.repeat-box a:hover h2,.repeat-box a:hover h3,.repeat-box a:hover pcolor:#f32c89.repeat-box .photo-icon,.repeat-box .video-iconposition:absolute;left:0;bottom:0;background:linear-gradient(to left,#a617be,#f32c89,#f32c89,#f32c89,#f32c89,#a617be);border-radius:0 5px 0 0.repeat-box .video-iconwidth:26px;height:26px;display:inline-block.repeat-box .photo-iconwidth:auto;min-width:26px;height:26px;line-height:16px;font-size:13px;color:var(–white);padding:5px 5px 0.lazy-image img.lazyopacity:0.lazy-image img:not(.initial)transition:opacity .5s ease-in,transform .5s ease-in,-webkit-transform .5s ease-in.lazy-image img.error,.lazy-image img.initial,.lazy-image img.loadedopacity:1.lazy-image img:not([src])visibility:hidden.cre-setionclear:both;overflow:hidden;float:none;width:auto;margin:5px 0 20px.cre-setion .black-boxespadding:15px 40px;background:#e5e5e5.cre-carousel-heightposition:relative;padding:0 0 255px;height:0.cre-carousel-height .all-dataposition:absolute;top:0;left:0;width:100%!important;height:100%!important.cre-setion .border-headingfont-size:16px;color:#1f1f1f;text-transform:uppercase;font-weight:700;padding:0 0 10px;margin:20px 0 10px;clear:both;position:relative;border-bottom:0;display:flex;justify-content:space-between;align-items:center.cre-setion .border-heading:beforetop:5px;height:14px.cre-setion .splide__slideheight:auto!important;margin-left:0.cre-setion article.repeat-boxdisplay:block;background-color:transparent;border-radius:5px;box-shadow:none;overflow:hidden;padding:0;margin-bottom:3px.cre-setion article.repeat-box>adisplay:block;padding:10px;background-color:var(–white);border-radius:5px;color:var(–black);text-decoration:none;overflow:hidden;border:1px solid #d0d0d0.cre-setion article.repeat-box>a>figuredisplay:block.cre-setion article.repeat-box .photo,.cre-setion article.repeat-box .textwidth:100%.cre-setion article.repeat-box .photoborder-radius:5px;overflow:hidden.cre-setion article.repeat-box .lazy-imagebox-shadow:none;border-radius:0;overflow:hidden.cre-setion article.repeat-box .textpadding:5px 0 0;height:90px;.cre-setion article.repeat-box .text h3font-size:14px;line-height:1.5;-webkit-line-clamp:4;font-weight:600;text-align:left.cre-setion .repeat-box .photos-iconborder-radius:0 5px 0 0;width:auto;min-width:26px;height:26px;left:0;bottom:0;display:flex;justify-content:center;align-items:center.cre-setion .photos-icon svgtransition:1s;fill:var(–white);width:26px;height:26px.cre-setion .photos-icon:hoverbackground:var(–blue).cre-setion .splide__arrowtop:50%!important;width:1.8em;height:1.8em;border-radius:100px;border:1px solid #999;background:0 0;opacity:1.cre-setion .splide__arrow–prevleft:-37px.cre-setion .splide__arrow–nextright:-37px.cre-setion .splide__arrow:disabledopacity:.3;cursor:not-allowed!important.cre-setion .splide__arrow:beforeborder:solid #999;border-width:0 2px 2px 0.cre-setion .splide__arrow:hoverbackground:linear-gradient(to left,#a617be,#f32c89,#f32c89,#f32c89,#f32c89,#a617be).cre-setion .splide__arrow:hover::beforeborder:solid var(–white);border-width:0 2px 2px 0]]]]>]]>