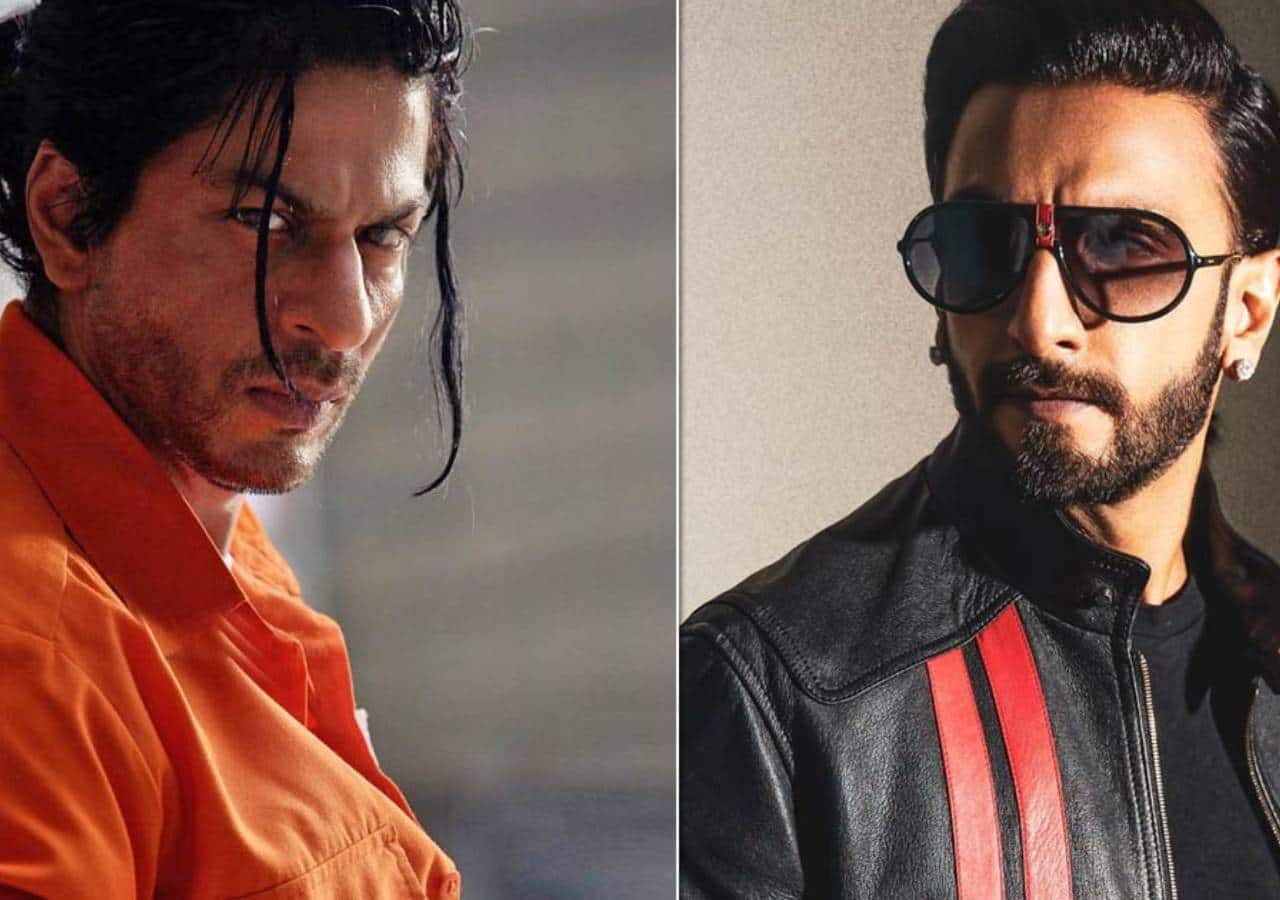 The announcement of Don 3 sparked excitement among the film series fans. Lately, Ritesh Sdihwani co-founder of Excel Entertainment and producer of Don series confirmed that Farhan Akhtar has been working on the third installment of the action crime drama. He has been working on the script of Shah Rukh Khan headliner. Days later reports surfaced that SRK who portrayed Don in the popular film series made an exit and turned down his career-defining role. Ranveer Singh is likely to step in the shoes of Don as per news reports. Also Read – Don 3: Ranveer Singh replaces Shah Rukh Khan in the actioner? Netizens aren't too happy [Check Reactions]
Farhan Akhtar and Ritesh Sidhwani bought the rights of Amitabh Bachchan's 1978 film Don. In 2006 they recreated the classic film and Shah Rukh Khan starred in the new version and its sequel. After 12 years the makers have planned to release the third and last chapter Don: The Chase Ends. However, King Khan has stepped out and reportedly Ranveer Singh will take up the responsibilities. According to Pinkvilla report, despite multiple detailed discussions, the actor is reluctant to return as Don in Don 3. Also Read – Don 3: Shah Rukh Khan fans slam Farhan Akhtar's decision to cast Ranveer Singh; say, 'Destined to tank at box office' [Read Tweets]
The source informed that before the pandemic a couple of ideas were discussed which turned into a script during the covid 19 global epidemic. Recently, a meeting too happened but Shah Rukh Khan was not keen to get back as Don at this particular stage of his career. The actor is willing to do commercial films that cater to a universal section of the audience and he believes Don certainly doesn't fit the bracket of cinema that he is interested to do in the coming few years. The actor has also conveyed his message to the stakeholders. If this report is to by, Shah Rukh Khan will not be a part of Don 3 and the reason is his varied choice of films he wants to do at the moment. Also Read – Don 3: Ranveer Singh replaces Shah Rukh Khan; official announcent soon?
The report also revealed that in order to Don Reboot the makers had zeroed on the idea of bringing three generations of Don together. They planned to make a film with the likes of Amitabh Bachchan, Shah Rukh Khan, and a Gen Z star. However, SRK didn't agree much with the idea and made an exit. Now reports suggest that Ranveer Singh would take up the role but Don can't be replicated by anyone given the legacy of the franchise and the actors who have played Don before.
]]>
Stay tuned to BollywoodLife for the latest scoops and updates from Bollywood, Hollywood, South, TV and Web-Series. Click to join us on Facebook, Twitter, Youtube and Instagram. Also follow us on Facebook Messenger for latest updates.
adisplay:block;padding:0;color:var(–black);text-decoration:none.repeat-box figuredisplay:flex;justify-content:flex-start;flex-wrap:wrap;align-items:stretch;overflow:visible.two-cols-aside .aside .repeat-box figurealign-items:center.repeat-box .textwidth:100%;z-index:5;position:relative.repeat-box .photowidth:100px;position:relative;z-index:5.repeat-box .photo+.textwidth:calc(100% – 100px);padding-left:10px.repeat-box h2,.repeat-box h3,.repeat-box pcolor:var(–black);white-space:normal;overflow:hidden;text-overflow:ellipsis;-webkit-line-clamp:3;display:-webkit-box;-webkit-box-orient:vertical;padding:0;font-size:15px;line-height:1.5;font-weight:400.repeat-box h2font-size:20px.repeat-box h2+p,.repeat-box h3+pfont-size:14px.repeat-box .catfont-size:14px;line-height:16px;display:block;margin-bottom:5px;font-weight:700;color:var(–orange);text-transform:uppercase.repeat-box a:hover,.repeat-box a:hover h2,.repeat-box a:hover h3,.repeat-box a:hover pcolor:#f32c89.repeat-box .photo-icon,.repeat-box .video-iconposition:absolute;left:0;bottom:0;background:linear-gradient(to left,#a617be,#f32c89,#f32c89,#f32c89,#f32c89,#a617be);border-radius:0 5px 0 0.repeat-box .video-iconwidth:26px;height:26px;display:inline-block.repeat-box .photo-iconwidth:auto;min-width:26px;height:26px;line-height:16px;font-size:13px;color:var(–white);padding:5px 5px 0.lazy-image img.lazyopacity:0.lazy-image img:not(.initial)transition:opacity .5s ease-in,transform .5s ease-in,-webkit-transform .5s ease-in.lazy-image img.error,.lazy-image img.initial,.lazy-image img.loadedopacity:1.lazy-image img:not([src])visibility:hidden.cre-setionclear:both;overflow:hidden;float:none;width:auto;margin:5px 0 20px.cre-setion .black-boxespadding:15px 40px;background:#e5e5e5.cre-carousel-heightposition:relative;padding:0 0 255px;height:0.cre-carousel-height .all-dataposition:absolute;top:0;left:0;width:100%!important;height:100%!important.cre-setion .border-headingfont-size:16px;color:#1f1f1f;text-transform:uppercase;font-weight:700;padding:0 0 10px;margin:20px 0 10px;clear:both;position:relative;border-bottom:0;display:flex;justify-content:space-between;align-items:center.cre-setion .border-heading:beforetop:5px;height:14px.cre-setion .splide__slideheight:auto!important;margin-left:0.cre-setion article.repeat-boxdisplay:block;background-color:transparent;border-radius:5px;box-shadow:none;overflow:hidden;padding:0;margin-bottom:3px.cre-setion article.repeat-box>adisplay:block;padding:10px;background-color:var(–white);border-radius:5px;color:var(–black);text-decoration:none;overflow:hidden;border:1px solid #d0d0d0.cre-setion article.repeat-box>a>figuredisplay:block.cre-setion article.repeat-box .photo,.cre-setion article.repeat-box .textwidth:100%.cre-setion article.repeat-box .photoborder-radius:5px;overflow:hidden.cre-setion article.repeat-box .lazy-imagebox-shadow:none;border-radius:0;overflow:hidden.cre-setion article.repeat-box .textpadding:5px 0 0;height:90px;.cre-setion article.repeat-box .text h3font-size:14px;line-height:1.5;-webkit-line-clamp:4;font-weight:600;text-align:left.cre-setion .repeat-box .photos-iconborder-radius:0 5px 0 0;width:auto;min-width:26px;height:26px;left:0;bottom:0;display:flex;justify-content:center;align-items:center.cre-setion .photos-icon svgtransition:1s;fill:var(–white);width:26px;height:26px.cre-setion .photos-icon:hoverbackground:var(–blue).cre-setion .splide__arrowtop:50%!important;width:1.8em;height:1.8em;border-radius:100px;border:1px solid #999;background:0 0;opacity:1.cre-setion .splide__arrow–prevleft:-37px.cre-setion .splide__arrow–nextright:-37px.cre-setion .splide__arrow:disabledopacity:.3;cursor:not-allowed!important.cre-setion .splide__arrow:beforeborder:solid #999;border-width:0 2px 2px 0.cre-setion .splide__arrow:hoverbackground:linear-gradient(to left,#a617be,#f32c89,#f32c89,#f32c89,#f32c89,#a617be).cre-setion .splide__arrow:hover::beforeborder:solid var(–white);border-width:0 2px 2px 0]]]]>]]>