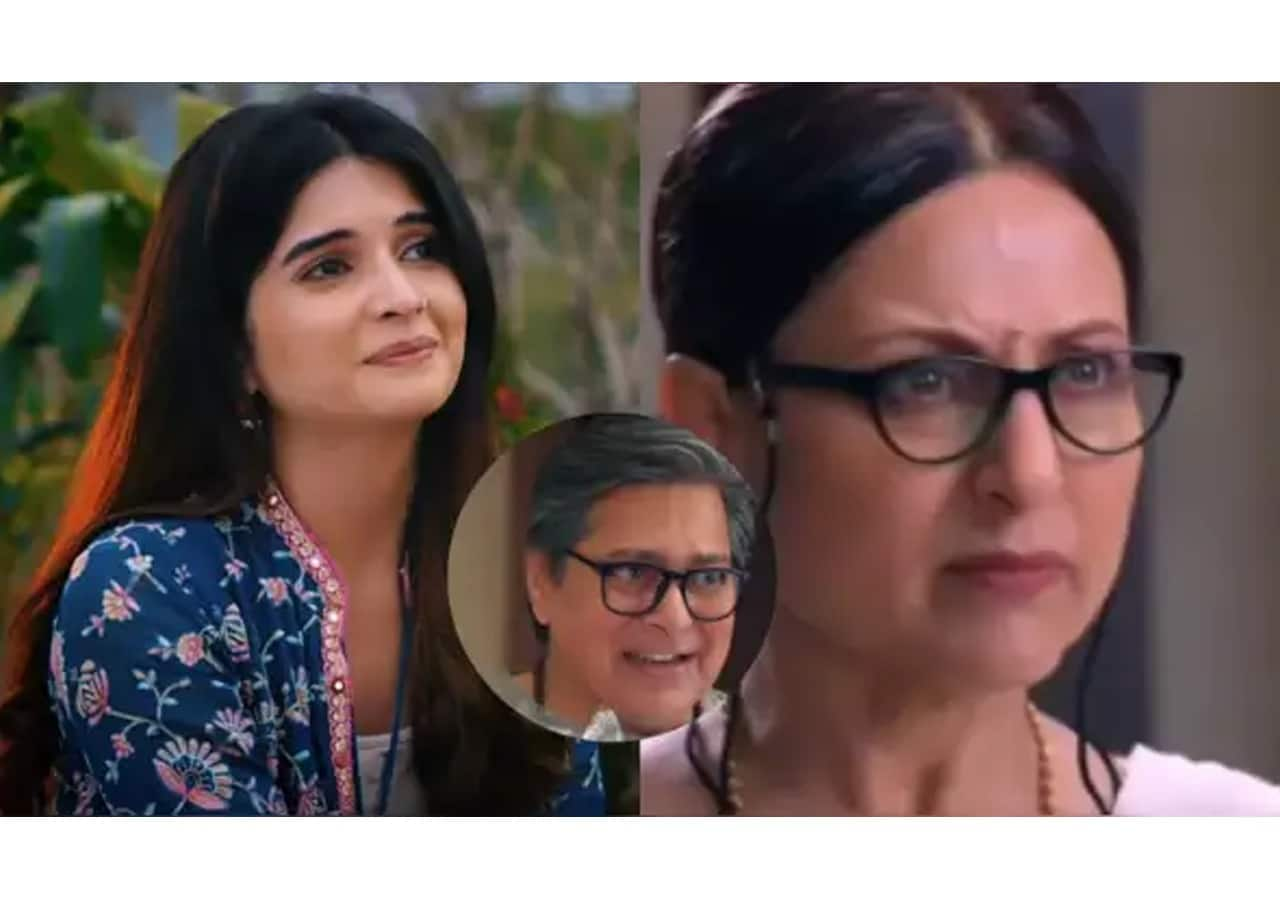 Ghum Hai Kisikey Pyaar Meiin Hindi TV show upcoming twists, September 5: In the latest track of Ghum Hai Kisikey Pyaar Meiin, we see that Savi goes to the Bhosle house to show them the report of all the corruption that happened in the Bhosle college. On the other side, we see that Ishaan is not ready to accept the truth, and we see the police take Yashwant Rao (Nimai Bali) with them. But Ishaan (Shakti Arora) goes with the police to handle the situation. Meanwhile, we see Nishikant frantically calling the killer and asking him to not shoot. Well, now Yashwant Rao and Surekha are scared to lose Ishaan. We'll have to wait and see how Yashwant Rao handles the twist. On the other side the doctor calls Savi (Bhavika Sharma)and informs her that Ishaa's (Manasi Salvi) life is in danger. Also Read – Ghum Hai Kisikey Pyaar Meiin spoiler alert: Love for Ishaa will force Ishaan and Savi to join forces to expose the truth
Ghum Hai Kisikey Pyaar Meiin Upcoming Twist
In the upcoming track of Ghum Hai Kisikey Pyaar Meiin, we see Savi (Bhavika Sharma)decide to go to Bhosle house to uncover every truth. She reaches there at midnight, but Ishaan spots her and calls the police to have her arrested. He claims that she came there to rob important documents. Later, it might be possible that Ishaan (Shakti Arora) will try to unearth the truth himself and once he finds what is really happening, he will side with Savi and also support her. Also Read – Bigg Boss 17: Aishwarya Sharma and Neil Bhatt react to rumours of their entry in Salman Khan's show
In the future track of Ghum Hai Kisikey Pyaar Meiin, we may see that Ishaa Mam (Manasi Salvi) goes into a coma, and she will need her family beside her. Ishaan may bring Ishaa to his home and take care of her. Soon, Ishaan will learn the truth about Yashwant Rao and Surekha. It might be possible that the upcoming twist of Ghum Hai Kisikey Pyaar Meiin will finally reunite Ishaan with his mother. Also Read – Harshad Chopda of Yeh Rishta Kya Kehlata Hai, Paras Kalnawat in Anupamaa: Stars who left Top TV shows midway
Ghum Hai Kisikey Pyaar Meiin is one of the most popular Hindi TV shows, and viewers love the cute chemistry between Ishaan and Savi, aka Shakti Arora and Bhavika Sharma. The latest track is very entertaining as well as dramatic, as the time has come for the truth to come to the fore and the reunion of mother and son. Will Shantanu also come to take care of his wife, or will he give her the divorce papers because of his family's compulsion?
]]>
Stay tuned to BollywoodLife for the latest scoops and updates from Bollywood, Hollywood, South, TV and Web-Series. Click to join us on Facebook, Twitter, Youtube and Instagram. Also follow us on Facebook Messenger for latest updates.
adisplay:block;padding:0;color:var(–black);text-decoration:none.repeat-box figuredisplay:flex;justify-content:flex-start;flex-wrap:wrap;align-items:stretch;overflow:visible.two-cols-aside .aside .repeat-box figurealign-items:center.repeat-box .textwidth:100%;z-index:5;position:relative.repeat-box .photowidth:100px;position:relative;z-index:5.repeat-box .photo+.textwidth:calc(100% – 100px);padding-left:10px.repeat-box h2,.repeat-box h3,.repeat-box pcolor:var(–black);white-space:normal;overflow:hidden;text-overflow:ellipsis;-webkit-line-clamp:3;display:-webkit-box;-webkit-box-orient:vertical;padding:0;font-size:15px;line-height:1.5;font-weight:400.repeat-box h2font-size:20px.repeat-box h2+p,.repeat-box h3+pfont-size:14px.repeat-box .catfont-size:14px;line-height:16px;display:block;margin-bottom:5px;font-weight:700;color:var(–orange);text-transform:uppercase.repeat-box a:hover,.repeat-box a:hover h2,.repeat-box a:hover h3,.repeat-box a:hover pcolor:#f32c89.repeat-box .photo-icon,.repeat-box .video-iconposition:absolute;left:0;bottom:0;background:linear-gradient(to left,#a617be,#f32c89,#f32c89,#f32c89,#f32c89,#a617be);border-radius:0 5px 0 0.repeat-box .video-iconwidth:26px;height:26px;display:inline-block.repeat-box .photo-iconwidth:auto;min-width:26px;height:26px;line-height:16px;font-size:13px;color:var(–white);padding:5px 5px 0.lazy-image img.lazyopacity:0.lazy-image img:not(.initial)transition:opacity .5s ease-in,transform .5s ease-in,-webkit-transform .5s ease-in.lazy-image img.error,.lazy-image img.initial,.lazy-image img.loadedopacity:1.lazy-image img:not([src])visibility:hidden.cre-setionclear:both;overflow:hidden;float:none;width:auto;margin:5px 0 20px.cre-setion .black-boxespadding:15px 40px;background:#e5e5e5.cre-carousel-heightposition:relative;padding:0 0 255px;height:0.cre-carousel-height .all-dataposition:absolute;top:0;left:0;width:100%!important;height:100%!important.cre-setion .border-headingfont-size:16px;color:#1f1f1f;text-transform:uppercase;font-weight:700;padding:0 0 10px;margin:20px 0 10px;clear:both;position:relative;border-bottom:0;display:flex;justify-content:space-between;align-items:center.cre-setion .border-heading:beforetop:5px;height:14px.cre-setion .splide__slideheight:auto!important;margin-left:0.cre-setion article.repeat-boxdisplay:block;background-color:transparent;border-radius:5px;box-shadow:none;overflow:hidden;padding:0;margin-bottom:3px.cre-setion article.repeat-box>adisplay:block;padding:10px;background-color:var(–white);border-radius:5px;color:var(–black);text-decoration:none;overflow:hidden;border:1px solid #d0d0d0.cre-setion article.repeat-box>a>figuredisplay:block.cre-setion article.repeat-box .photo,.cre-setion article.repeat-box .textwidth:100%.cre-setion article.repeat-box .photoborder-radius:5px;overflow:hidden.cre-setion article.repeat-box .lazy-imagebox-shadow:none;border-radius:0;overflow:hidden.cre-setion article.repeat-box .textpadding:5px 0 0;height:90px;.cre-setion article.repeat-box .text h3font-size:14px;line-height:1.5;-webkit-line-clamp:4;font-weight:600;text-align:left.cre-setion .repeat-box .photos-iconborder-radius:0 5px 0 0;width:auto;min-width:26px;height:26px;left:0;bottom:0;display:flex;justify-content:center;align-items:center.cre-setion .photos-icon svgtransition:1s;fill:var(–white);width:26px;height:26px.cre-setion .photos-icon:hoverbackground:var(–blue).cre-setion .splide__arrowtop:50%!important;width:1.8em;height:1.8em;border-radius:100px;border:1px solid #999;background:0 0;opacity:1.cre-setion .splide__arrow–prevleft:-37px.cre-setion .splide__arrow–nextright:-37px.cre-setion .splide__arrow:disabledopacity:.3;cursor:not-allowed!important.cre-setion .splide__arrow:beforeborder:solid #999;border-width:0 2px 2px 0.cre-setion .splide__arrow:hoverbackground:linear-gradient(to left,#a617be,#f32c89,#f32c89,#f32c89,#f32c89,#a617be).cre-setion .splide__arrow:hover::beforeborder:solid var(–white);border-width:0 2px 2px 0]]]]>]]>