Shah Rukh Khan's upcoming new movie Jawan is generating a lot of excitement with its advance bookings, which are expected to make the film surpass the Rs 50 crore mark very easily. People are curious to see if it can break the record set by Pathaan. While the advance bookings for Jawan are ahead of Pathaan, there's a bit of a hiccup with national theatre chains due to programming issues. Some films from the past are still running and requesting showtimes, causing a slight delay.
Jawan has become the film with the highest advance booking for opening day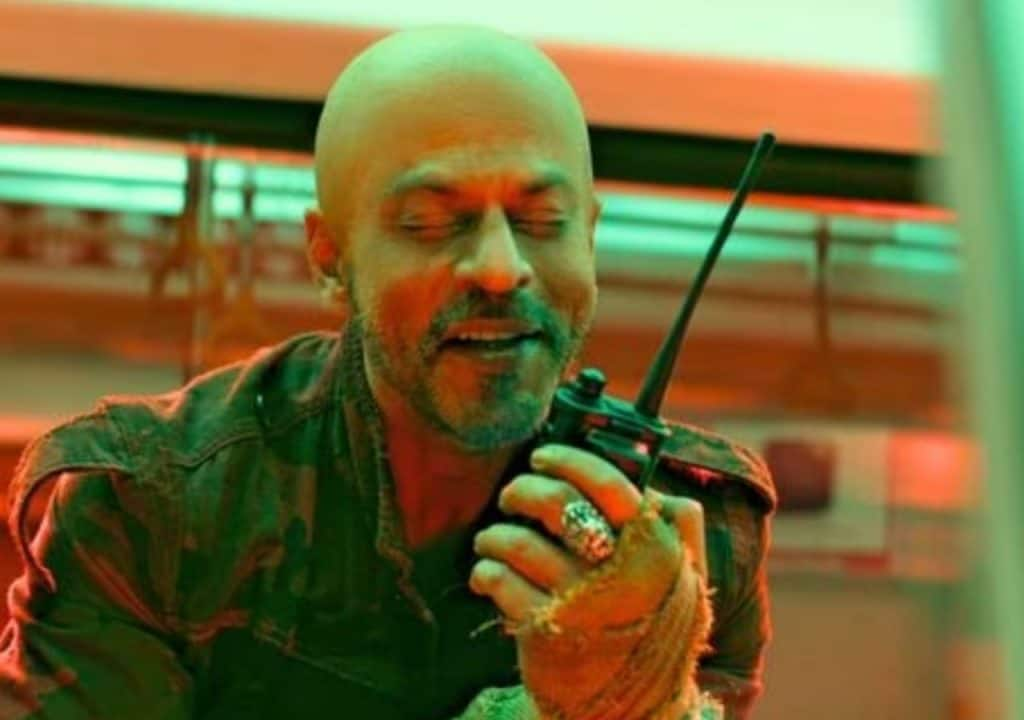 The national theatre chains are aiming for about 5 lakh ticket sales, which would be a record as one of the top three or four highest ever. The advance bookings for the first day are set to be the highest ever, and the overall advance numbers may also be record-breaking. However, it's important to note that Pathaan had the advantage of a five-day release and a big holiday on the second day.
Massive response from South India, less from Hindi-speaking regions
Jawan is seeing the strongest advance bookings in West Bengal and South India, similar to Pathaan. These regions are expected to draw massive crowds. While the Hindi-speaking regions in Jawan are quite small in number, they are still stronger than Pathaan. Additionally, Jawan benefits from releasing on Krishna Janmashtami, a festive day holiday. In regions like Gujarat, East Punjab, and Madhya Pradesh, Jawan is expected to perform better compared to other areas, but it's still expected to outshine Pathaan.
Checkout Video;
Jawan dubbed versions are expected to create more buzz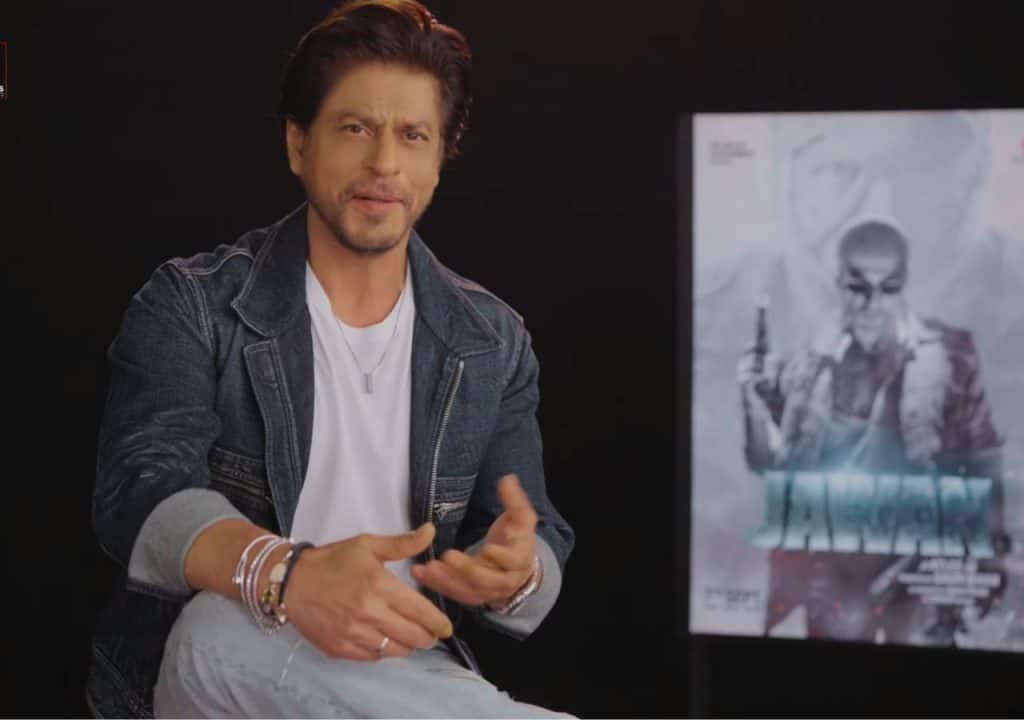 Furthermore, Jawan has dubbed versions in Tamil and Telugu, which are anticipated to perform exceptionally well thanks to the strong South Indian presence in the film, including supporting actors (Nayanthara, Vijay Sethupathi) and a prominent director (Atlee) from the Tamil film industry. However, this might affect the collections of the Hindi version in the South, as some audiences prefer to watch it in their local languages. This situation is somewhat unique, as typically, Hindi films dominate, even with dubbed versions.
Jawan to release in these languages
The Hindi film industry has been through challenging times, but Jawan seems poised to continue the recent trend of big box office success. Directed by Atlee and produced by Gauri Khan, with Gaurav Verma as co-producer, Jawan is set to release on September 7th, 2023, in theatres worldwide, offering audiences the choice of Hindi, Tamil, or Telugu languages.
]]>
Stay tuned to BollywoodLife for the latest scoops and updates from Bollywood, Hollywood, South, TV and Web-Series. Click to join us on Facebook, Twitter, Youtube and Instagram. Also follow us on Facebook Messenger for latest updates.
adisplay:block;padding:0;color:var(–black);text-decoration:none.repeat-box figuredisplay:flex;justify-content:flex-start;flex-wrap:wrap;align-items:stretch;overflow:visible.two-cols-aside .aside .repeat-box figurealign-items:center.repeat-box .textwidth:100%;z-index:5;position:relative.repeat-box .photowidth:100px;position:relative;z-index:5.repeat-box .photo+.textwidth:calc(100% – 100px);padding-left:10px.repeat-box h2,.repeat-box h3,.repeat-box pcolor:var(–black);white-space:normal;overflow:hidden;text-overflow:ellipsis;-webkit-line-clamp:3;display:-webkit-box;-webkit-box-orient:vertical;padding:0;font-size:15px;line-height:1.5;font-weight:400.repeat-box h2font-size:20px.repeat-box h2+p,.repeat-box h3+pfont-size:14px.repeat-box .catfont-size:14px;line-height:16px;display:block;margin-bottom:5px;font-weight:700;color:var(–orange);text-transform:uppercase.repeat-box a:hover,.repeat-box a:hover h2,.repeat-box a:hover h3,.repeat-box a:hover pcolor:#f32c89.repeat-box .photo-icon,.repeat-box .video-iconposition:absolute;left:0;bottom:0;background:linear-gradient(to left,#a617be,#f32c89,#f32c89,#f32c89,#f32c89,#a617be);border-radius:0 5px 0 0.repeat-box .video-iconwidth:26px;height:26px;display:inline-block.repeat-box .photo-iconwidth:auto;min-width:26px;height:26px;line-height:16px;font-size:13px;color:var(–white);padding:5px 5px 0.lazy-image img.lazyopacity:0.lazy-image img:not(.initial)transition:opacity .5s ease-in,transform .5s ease-in,-webkit-transform .5s ease-in.lazy-image img.error,.lazy-image img.initial,.lazy-image img.loadedopacity:1.lazy-image img:not([src])visibility:hidden.cre-setionclear:both;overflow:hidden;float:none;width:auto;margin:5px 0 20px.cre-setion .black-boxespadding:15px 40px;background:#e5e5e5.cre-carousel-heightposition:relative;padding:0 0 255px;height:0.cre-carousel-height .all-dataposition:absolute;top:0;left:0;width:100%!important;height:100%!important.cre-setion .border-headingfont-size:16px;color:#1f1f1f;text-transform:uppercase;font-weight:700;padding:0 0 10px;margin:20px 0 10px;clear:both;position:relative;border-bottom:0;display:flex;justify-content:space-between;align-items:center.cre-setion .border-heading:beforetop:5px;height:14px.cre-setion .splide__slideheight:auto!important;margin-left:0.cre-setion article.repeat-boxdisplay:block;background-color:transparent;border-radius:5px;box-shadow:none;overflow:hidden;padding:0;margin-bottom:3px.cre-setion article.repeat-box>adisplay:block;padding:10px;background-color:var(–white);border-radius:5px;color:var(–black);text-decoration:none;overflow:hidden;border:1px solid #d0d0d0.cre-setion article.repeat-box>a>figuredisplay:block.cre-setion article.repeat-box .photo,.cre-setion article.repeat-box .textwidth:100%.cre-setion article.repeat-box .photoborder-radius:5px;overflow:hidden.cre-setion article.repeat-box .lazy-imagebox-shadow:none;border-radius:0;overflow:hidden.cre-setion article.repeat-box .textpadding:5px 0 0;height:90px;.cre-setion article.repeat-box .text h3font-size:14px;line-height:1.5;-webkit-line-clamp:4;font-weight:600;text-align:left.cre-setion .repeat-box .photos-iconborder-radius:0 5px 0 0;width:auto;min-width:26px;height:26px;left:0;bottom:0;display:flex;justify-content:center;align-items:center.cre-setion .photos-icon svgtransition:1s;fill:var(–white);width:26px;height:26px.cre-setion .photos-icon:hoverbackground:var(–blue).cre-setion .splide__arrowtop:50%!important;width:1.8em;height:1.8em;border-radius:100px;border:1px solid #999;background:0 0;opacity:1.cre-setion .splide__arrow–prevleft:-37px.cre-setion .splide__arrow–nextright:-37px.cre-setion .splide__arrow:disabledopacity:.3;cursor:not-allowed!important.cre-setion .splide__arrow:beforeborder:solid #999;border-width:0 2px 2px 0.cre-setion .splide__arrow:hoverbackground:linear-gradient(to left,#a617be,#f32c89,#f32c89,#f32c89,#f32c89,#a617be).cre-setion .splide__arrow:hover::beforeborder:solid var(–white);border-width:0 2px 2px 0]]]]>]]>