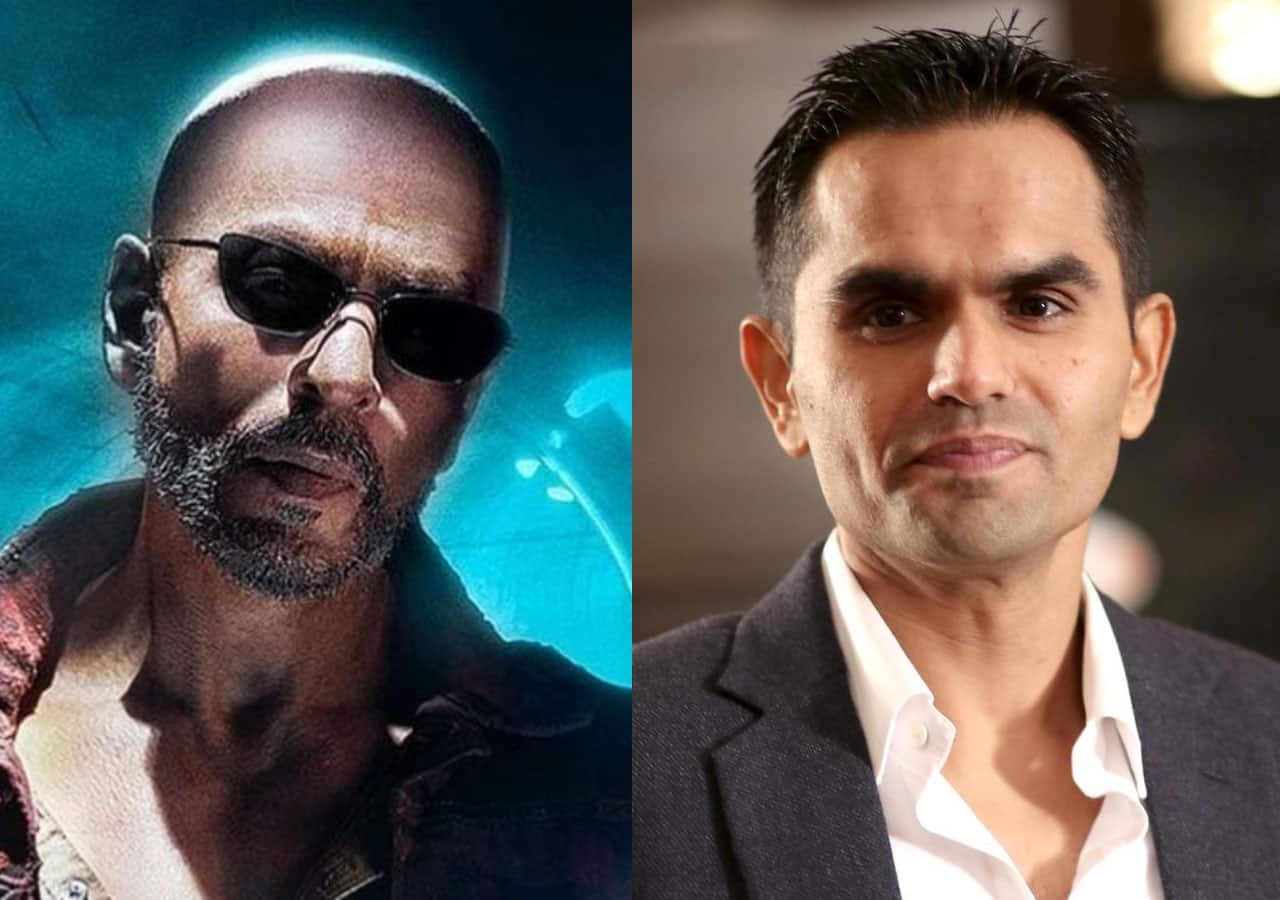 Jawan is creating history each day as the release day gets closer, and this dialogue of Shah Rukh Khan from the trailer have been creating quite a stir online. After the Baap-beta dialogue went viral and SRK's fans connected to the superstar taking a dig at Sameer Wankhede over his son Aryan Khan's case, the CBI officer shared a cryptic post on Twitter that is grabbing a lot of attention. Amid the Baap-Beta dialogue of Jawan that is going viral and creating unnecessary controversy, CBI officer Sameer Wankhede has shared a cryptic post on his Twitter that reads, " I have licked the fire and danced in the ashes of every bridge I have ever burned. I fear no hell from you. -Nicole Lyons A quote that always inspires me!". Also Read – Jawan: Shah Rukh Khan reacts to getting bald for Atlee's film, says 'This is the first and last time…'
I have licked the fire and danced in the ashes of every bridge I ever burned. I fear no hellfrom you.-Nicole LyonsA quote that always inspires me !@ABPNews @news24tvchannel @RoflGandhi_
— Sameer Wankhede (@swankhede_IRS) August 31, 2023
Shah Rukh Khan's leaked viral chat with Sameer Wankhede. Also Read – India Vs Pakistan: When Jawan star Shah Rukh Khan called Pakistani cricketers the best T20 players
Shah Rukh Khan's viral chat claimed that the Jawan star was pleading for his son Aryan Khan to Sameer Wankhede, but later it was revealed that it was a fake leaked chat and SRK had not interacted with any officer personally and abided by the law to release his son. One of the parts of the letter broke Shah Rukh Khan's fans hearts, " You are a good man. Please be kind to my son. My son will break as a human being. I can only plead and beg you as a father. Please. You promised you would reform my child. I would never stand in front of what you are doing. I have just believed in your goodness." Also Read – Suhana Khan faces social media wrath after becoming a brand ambassador along with Kiara Advani, Kareena Kapoor Khan
Jawan star Shah Rukh Khan has till date maintained his dignified silence, and according to close friends of the superstar, he might never speak about it in public.
Watch the video of Shah Rukh Khan creating euphoria by reciting the Baap-Beta dialogue.
Shah Rukh Khan took Dubai by storm after the Jawan trailer was showcased in the Burj Khalifa, and he only added excitement by reciting the famous dialogue, ' Bete ko haath lagaane se pehle Baap se baat kar'. Shah Rukh Khan dedicated this dialogue to all the parents; he is truly a superstar and a great father to his kids. For now, fans are eagerly waiting for September 7 to witness Jawan in theatres.
]]>
Stay tuned to BollywoodLife for the latest scoops and updates from Bollywood, Hollywood, South, TV and Web-Series. Click to join us on Facebook, Twitter, Youtube and Instagram. Also follow us on Facebook Messenger for latest updates.
adisplay:block;padding:0;color:var(–black);text-decoration:none.repeat-box figuredisplay:flex;justify-content:flex-start;flex-wrap:wrap;align-items:stretch;overflow:visible.two-cols-aside .aside .repeat-box figurealign-items:center.repeat-box .textwidth:100%;z-index:5;position:relative.repeat-box .photowidth:100px;position:relative;z-index:5.repeat-box .photo+.textwidth:calc(100% – 100px);padding-left:10px.repeat-box h2,.repeat-box h3,.repeat-box pcolor:var(–black);white-space:normal;overflow:hidden;text-overflow:ellipsis;-webkit-line-clamp:3;display:-webkit-box;-webkit-box-orient:vertical;padding:0;font-size:15px;line-height:1.5;font-weight:400.repeat-box h2font-size:20px.repeat-box h2+p,.repeat-box h3+pfont-size:14px.repeat-box .catfont-size:14px;line-height:16px;display:block;margin-bottom:5px;font-weight:700;color:var(–orange);text-transform:uppercase.repeat-box a:hover,.repeat-box a:hover h2,.repeat-box a:hover h3,.repeat-box a:hover pcolor:#f32c89.repeat-box .photo-icon,.repeat-box .video-iconposition:absolute;left:0;bottom:0;background:linear-gradient(to left,#a617be,#f32c89,#f32c89,#f32c89,#f32c89,#a617be);border-radius:0 5px 0 0.repeat-box .video-iconwidth:26px;height:26px;display:inline-block.repeat-box .photo-iconwidth:auto;min-width:26px;height:26px;line-height:16px;font-size:13px;color:var(–white);padding:5px 5px 0.lazy-image img.lazyopacity:0.lazy-image img:not(.initial)transition:opacity .5s ease-in,transform .5s ease-in,-webkit-transform .5s ease-in.lazy-image img.error,.lazy-image img.initial,.lazy-image img.loadedopacity:1.lazy-image img:not([src])visibility:hidden.cre-setionclear:both;overflow:hidden;float:none;width:auto;margin:5px 0 20px.cre-setion .black-boxespadding:15px 40px;background:#e5e5e5.cre-carousel-heightposition:relative;padding:0 0 255px;height:0.cre-carousel-height .all-dataposition:absolute;top:0;left:0;width:100%!important;height:100%!important.cre-setion .border-headingfont-size:16px;color:#1f1f1f;text-transform:uppercase;font-weight:700;padding:0 0 10px;margin:20px 0 10px;clear:both;position:relative;border-bottom:0;display:flex;justify-content:space-between;align-items:center.cre-setion .border-heading:beforetop:5px;height:14px.cre-setion .splide__slideheight:auto!important;margin-left:0.cre-setion article.repeat-boxdisplay:block;background-color:transparent;border-radius:5px;box-shadow:none;overflow:hidden;padding:0;margin-bottom:3px.cre-setion article.repeat-box>adisplay:block;padding:10px;background-color:var(–white);border-radius:5px;color:var(–black);text-decoration:none;overflow:hidden;border:1px solid #d0d0d0.cre-setion article.repeat-box>a>figuredisplay:block.cre-setion article.repeat-box .photo,.cre-setion article.repeat-box .textwidth:100%.cre-setion article.repeat-box .photoborder-radius:5px;overflow:hidden.cre-setion article.repeat-box .lazy-imagebox-shadow:none;border-radius:0;overflow:hidden.cre-setion article.repeat-box .textpadding:5px 0 0;height:90px;.cre-setion article.repeat-box .text h3font-size:14px;line-height:1.5;-webkit-line-clamp:4;font-weight:600;text-align:left.cre-setion .repeat-box .photos-iconborder-radius:0 5px 0 0;width:auto;min-width:26px;height:26px;left:0;bottom:0;display:flex;justify-content:center;align-items:center.cre-setion .photos-icon svgtransition:1s;fill:var(–white);width:26px;height:26px.cre-setion .photos-icon:hoverbackground:var(–blue).cre-setion .splide__arrowtop:50%!important;width:1.8em;height:1.8em;border-radius:100px;border:1px solid #999;background:0 0;opacity:1.cre-setion .splide__arrow–prevleft:-37px.cre-setion .splide__arrow–nextright:-37px.cre-setion .splide__arrow:disabledopacity:.3;cursor:not-allowed!important.cre-setion .splide__arrow:beforeborder:solid #999;border-width:0 2px 2px 0.cre-setion .splide__arrow:hoverbackground:linear-gradient(to left,#a617be,#f32c89,#f32c89,#f32c89,#f32c89,#a617be).cre-setion .splide__arrow:hover::beforeborder:solid var(–white);border-width:0 2px 2px 0]]]]>]]>