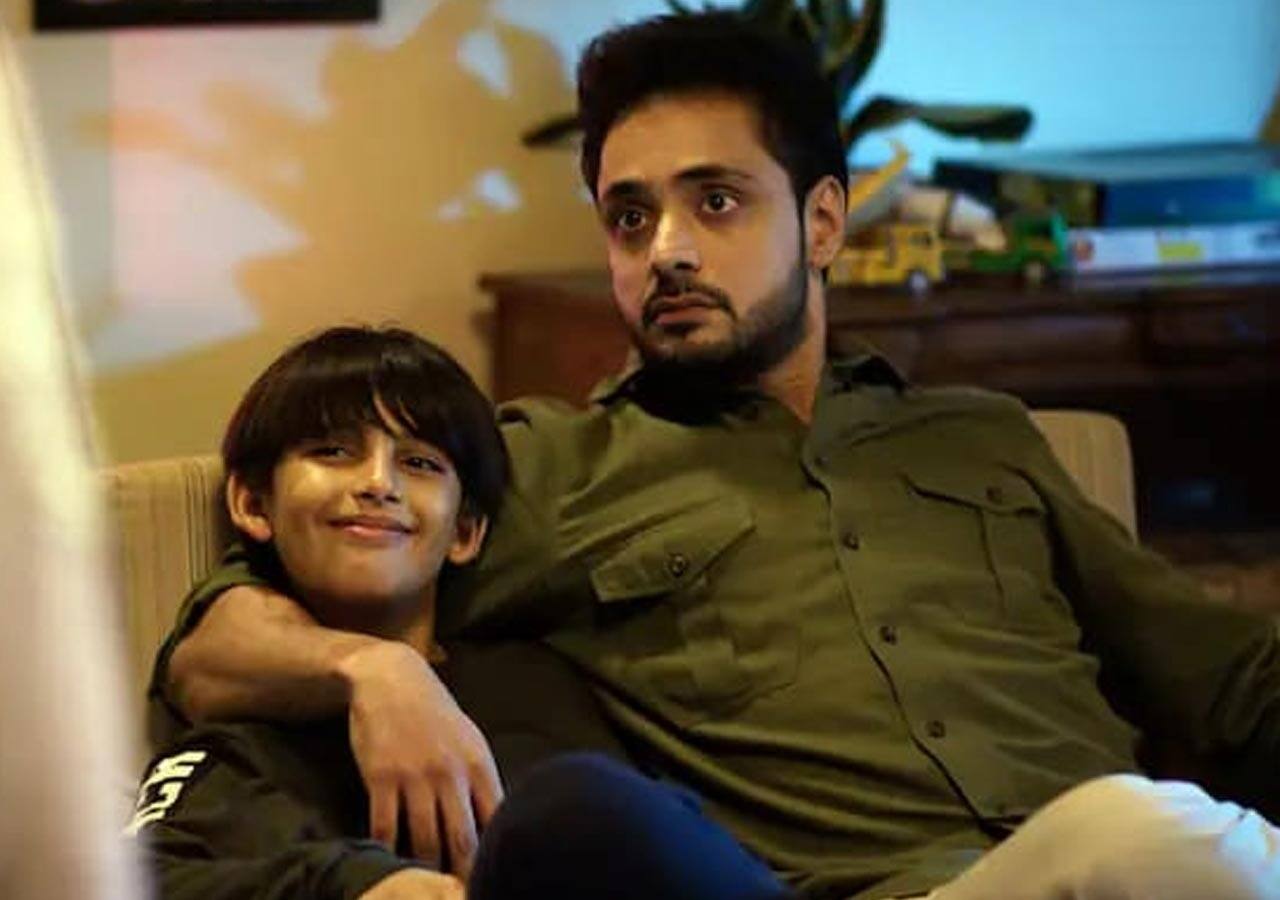 Katha Ankahee Hindi TV Show upcoming twist, September 4: In the latest track of Katha Ankahee, we see Viaan understand Katha's feelings towards Aarav. Katha also apologizes to Viaan about being overprotective towards Aarav. But one thing is clear, that Katha (Aditi Sharma) and Viaan's parenting styles are poles apart. Meanwhile, Kailash Garewal and Kavita Garewal make them understand that this is their first fight and it is normal between couples to have disagreements. But they give them a secret to a good relationship, is that to finish all the fights within a day and not stretch any issue. On the other side, Viaan (Adnan Khan) takes Katha home and she tells everything about Aarav to Tejji and Maya. Suddenly Tejji and Maya talk about their grandchild, Viaan and Katha's biological child. But Katha gets angry and she clearly says that she will not have another baby. How will Viaan react to this? On the other hand, Vanya is really jealous to see Leesa and Ehsan (Samar Vermani) together. Is Vanya really in love with Ehsan? Also Read – Katha Ankahee spoiler alert: Katha and Viaan's past comes back to haunt them, will it ruin their future?
Maya revealed the Viaan and Katha's dark secerets
In the upcoming track of Katha Ankahee, we see Tejji create a scene because Katha is not ready for the second baby, and Tejji calls up Katha's family members to create a big issue out of this. Will Katha give in to the pressure and expectations? On the other side, we see the mehendi ceremony rituals have started, and Reet is back with solid plans to ruin everything. A lot of drama will happen around Katha and Viaan's marriage. Also Read – Katha Ankahee upcoming twist: Frequent arguments with Viaan makes Katha rethink her relationship, will she understand Maya's game plan?
Katha Ankahee Upcoming Twist
In the future track of Katha Ankahee, we see Reet come and expose Katha's past in front of Maya Didi. She reveals how she arranged the Rs 1 crore for Aarav's treatment, and Maya is shocked and at the same time glad that she has one more weak point to attack Katha with. She will use Ehsan to know more about Katha's truth. Well, it is going to be very interesting to see how the past comes to haunt Katha and how Viaan tackles this new storm in his relationship. Also Read – Katha Ankahee upcoming twist: Maya finds the perfect weapon to kill Katha and Viaan's relationship; will Aarav suffer amid all this?
Katha Ankahee is a very entertaining show with a lot of curiosity around the characters serial that viewers like the most, and they love the chemistry between Katha and Viaan, aka Adnan Khan and Aditi Sharma. Well, the latest track is all about KaViaan's wedding, but Reet and Maya (Anjali Mukhi) decide to bring their past secrets in front of everybody. Well, viewers are also eagerly waiting to see what will happen next.
]]>
Stay tuned to BollywoodLife for the latest scoops and updates from Bollywood, Hollywood, South, TV and Web-Series. Click to join us on Facebook, Twitter, Youtube and Instagram. Also follow us on Facebook Messenger for latest updates.
adisplay:block;padding:0;color:var(–black);text-decoration:none.repeat-box figuredisplay:flex;justify-content:flex-start;flex-wrap:wrap;align-items:stretch;overflow:visible.two-cols-aside .aside .repeat-box figurealign-items:center.repeat-box .textwidth:100%;z-index:5;position:relative.repeat-box .photowidth:100px;position:relative;z-index:5.repeat-box .photo+.textwidth:calc(100% – 100px);padding-left:10px.repeat-box h2,.repeat-box h3,.repeat-box pcolor:var(–black);white-space:normal;overflow:hidden;text-overflow:ellipsis;-webkit-line-clamp:3;display:-webkit-box;-webkit-box-orient:vertical;padding:0;font-size:15px;line-height:1.5;font-weight:400.repeat-box h2font-size:20px.repeat-box h2+p,.repeat-box h3+pfont-size:14px.repeat-box .catfont-size:14px;line-height:16px;display:block;margin-bottom:5px;font-weight:700;color:var(–orange);text-transform:uppercase.repeat-box a:hover,.repeat-box a:hover h2,.repeat-box a:hover h3,.repeat-box a:hover pcolor:#f32c89.repeat-box .photo-icon,.repeat-box .video-iconposition:absolute;left:0;bottom:0;background:linear-gradient(to left,#a617be,#f32c89,#f32c89,#f32c89,#f32c89,#a617be);border-radius:0 5px 0 0.repeat-box .video-iconwidth:26px;height:26px;display:inline-block.repeat-box .photo-iconwidth:auto;min-width:26px;height:26px;line-height:16px;font-size:13px;color:var(–white);padding:5px 5px 0.lazy-image img.lazyopacity:0.lazy-image img:not(.initial)transition:opacity .5s ease-in,transform .5s ease-in,-webkit-transform .5s ease-in.lazy-image img.error,.lazy-image img.initial,.lazy-image img.loadedopacity:1.lazy-image img:not([src])visibility:hidden.cre-setionclear:both;overflow:hidden;float:none;width:auto;margin:5px 0 20px.cre-setion .black-boxespadding:15px 40px;background:#e5e5e5.cre-carousel-heightposition:relative;padding:0 0 255px;height:0.cre-carousel-height .all-dataposition:absolute;top:0;left:0;width:100%!important;height:100%!important.cre-setion .border-headingfont-size:16px;color:#1f1f1f;text-transform:uppercase;font-weight:700;padding:0 0 10px;margin:20px 0 10px;clear:both;position:relative;border-bottom:0;display:flex;justify-content:space-between;align-items:center.cre-setion .border-heading:beforetop:5px;height:14px.cre-setion .splide__slideheight:auto!important;margin-left:0.cre-setion article.repeat-boxdisplay:block;background-color:transparent;border-radius:5px;box-shadow:none;overflow:hidden;padding:0;margin-bottom:3px.cre-setion article.repeat-box>adisplay:block;padding:10px;background-color:var(–white);border-radius:5px;color:var(–black);text-decoration:none;overflow:hidden;border:1px solid #d0d0d0.cre-setion article.repeat-box>a>figuredisplay:block.cre-setion article.repeat-box .photo,.cre-setion article.repeat-box .textwidth:100%.cre-setion article.repeat-box .photoborder-radius:5px;overflow:hidden.cre-setion article.repeat-box .lazy-imagebox-shadow:none;border-radius:0;overflow:hidden.cre-setion article.repeat-box .textpadding:5px 0 0;height:90px;.cre-setion article.repeat-box .text h3font-size:14px;line-height:1.5;-webkit-line-clamp:4;font-weight:600;text-align:left.cre-setion .repeat-box .photos-iconborder-radius:0 5px 0 0;width:auto;min-width:26px;height:26px;left:0;bottom:0;display:flex;justify-content:center;align-items:center.cre-setion .photos-icon svgtransition:1s;fill:var(–white);width:26px;height:26px.cre-setion .photos-icon:hoverbackground:var(–blue).cre-setion .splide__arrowtop:50%!important;width:1.8em;height:1.8em;border-radius:100px;border:1px solid #999;background:0 0;opacity:1.cre-setion .splide__arrow–prevleft:-37px.cre-setion .splide__arrow–nextright:-37px.cre-setion .splide__arrow:disabledopacity:.3;cursor:not-allowed!important.cre-setion .splide__arrow:beforeborder:solid #999;border-width:0 2px 2px 0.cre-setion .splide__arrow:hoverbackground:linear-gradient(to left,#a617be,#f32c89,#f32c89,#f32c89,#f32c89,#a617be).cre-setion .splide__arrow:hover::beforeborder:solid var(–white);border-width:0 2px 2px 0]]]]>]]>