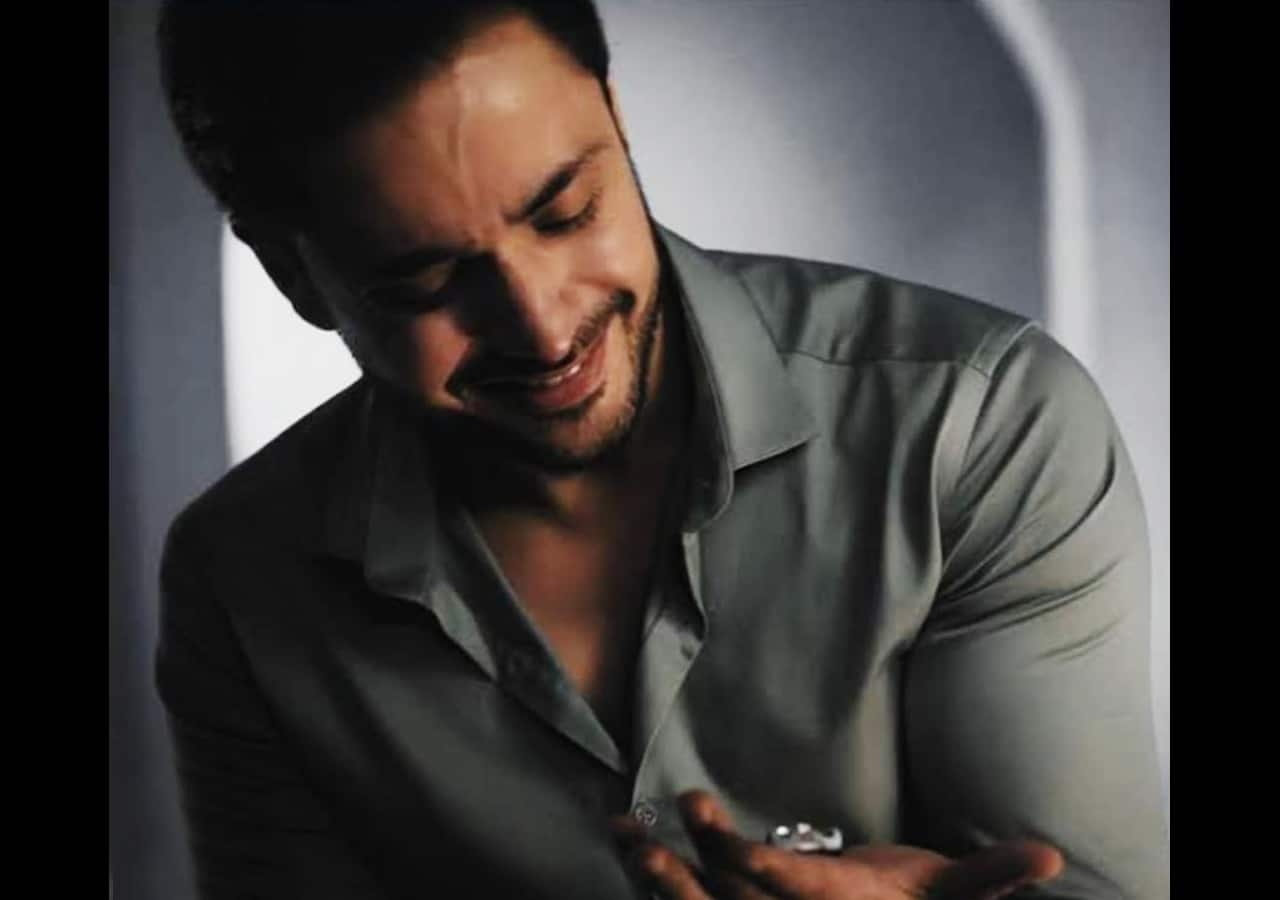 Katha Ankahee upcoming spoiler alert: In the latest track of Katha Ankahee we see that finally, Aarav Viaan and Katha (Aditi Sharma) are very happy to become one. And they decide to live forever with each other. On the other side we see Aarav reached to Kailash Garewal to make him understand about Viaan, that he is the best for him as well as Katha. But we see he will not get agreed, and Aarav (Ajinkya Mishra) decides to do one prank with them and he calls both of them. He tells them that he was in danger, later on we see Kailash Garewal and Viaan (Adnan Khan) run to find out about Aarav. Well finally Viaan finds him but suddenly Aarav will get stuck in one room and the the room gets engulfed totally in fire. Viaan jumps in the fire to save him without even thinking of his own life. It might be possible that Kailash Garewal will change his mind and finally accept Viaan. Let's see what will happenes in the next. Also Read – Katha Ankahee upcoming twist: Viaan saves Aarav's life without thinking about his own, will Kailash Garewal realize Viaan is best for Katha and Aarav?
Katha Ankahee Upcoming Twist
In the upcoming track of Katha Ankahee, we see Aarav ,Viaan and Katha go shopping, where we see Aarav and Viaan become one team and get Katha's side alone. Later on, we may see that Kailash Garewal will finally be ready for the wedding of Katha (Aditi Sharma) and Viaan (Adnan Khan) . Well, we have to wait to see if all the hurdles are gone from Katha's life. Let's see what will happen in the upcoming episodes of Katha Ankahee. Also Read – Katha Ankahee: Aditi Sharma confirms the show is not wrapping up; says, 'The show has found a connect with masses'
Katha Ankahee is one of the top tv running show on television and viewers really loves the chemistry between Katha and Viaan.And the latest track were super duper interesting well as very romantic. well viewers are eagerly waiting for the next love story which will soon start between Ehsan and Vanya . let's see how will Farah react when she learns the truth of Ehsan and Vanya . let's see what will happenes? Also Read – Katha Ankahee upcoming twist: Aarav becomes stubborn as he wants Katha-Viaan to get married soon, but what stops them?
In the future track of Katha Ankahee, we may see a super interesting turn when Maya Didi finally enters. and it might be possible that she will call Katha to meet her, and it is going to be very interesting to see if Maya Didi will be impressed with Katha and also convince Tejji to accept them as they are made for each other. Let's see, will Tejji ever accept them, or will she also go against Maya Didi?
]]>
Stay tuned to BollywoodLife for the latest scoops and updates from Bollywood, Hollywood, South, TV and Web-Series. Click to join us on Facebook, Twitter, Youtube and Instagram. Also follow us on Facebook Messenger for latest updates.
adisplay:block;padding:0;color:var(–black);text-decoration:none.repeat-box figuredisplay:flex;justify-content:flex-start;flex-wrap:wrap;align-items:stretch;overflow:visible.two-cols-aside .aside .repeat-box figurealign-items:center.repeat-box .textwidth:100%;z-index:5;position:relative.repeat-box .photowidth:100px;position:relative;z-index:5.repeat-box .photo+.textwidth:calc(100% – 100px);padding-left:10px.repeat-box h2,.repeat-box h3,.repeat-box pcolor:var(–black);white-space:normal;overflow:hidden;text-overflow:ellipsis;-webkit-line-clamp:3;display:-webkit-box;-webkit-box-orient:vertical;padding:0;font-size:15px;line-height:1.5;font-weight:400.repeat-box h2font-size:20px.repeat-box h2+p,.repeat-box h3+pfont-size:14px.repeat-box .catfont-size:14px;line-height:16px;display:block;margin-bottom:5px;font-weight:700;color:var(–orange);text-transform:uppercase.repeat-box a:hover,.repeat-box a:hover h2,.repeat-box a:hover h3,.repeat-box a:hover pcolor:#f32c89.repeat-box .photo-icon,.repeat-box .video-iconposition:absolute;left:0;bottom:0;background:linear-gradient(to left,#a617be,#f32c89,#f32c89,#f32c89,#f32c89,#a617be);border-radius:0 5px 0 0.repeat-box .video-iconwidth:26px;height:26px;display:inline-block.repeat-box .photo-iconwidth:auto;min-width:26px;height:26px;line-height:16px;font-size:13px;color:var(–white);padding:5px 5px 0.lazy-image img.lazyopacity:0.lazy-image img:not(.initial)transition:opacity .5s ease-in,transform .5s ease-in,-webkit-transform .5s ease-in.lazy-image img.error,.lazy-image img.initial,.lazy-image img.loadedopacity:1.lazy-image img:not([src])visibility:hidden.cre-setionclear:both;overflow:hidden;float:none;width:auto;margin:5px 0 20px.cre-setion .black-boxespadding:15px 40px;background:#e5e5e5.cre-carousel-heightposition:relative;padding:0 0 255px;height:0.cre-carousel-height .all-dataposition:absolute;top:0;left:0;width:100%!important;height:100%!important.cre-setion .border-headingfont-size:16px;color:#1f1f1f;text-transform:uppercase;font-weight:700;padding:0 0 10px;margin:20px 0 10px;clear:both;position:relative;border-bottom:0;display:flex;justify-content:space-between;align-items:center.cre-setion .border-heading:beforetop:5px;height:14px.cre-setion .splide__slideheight:auto!important;margin-left:0.cre-setion article.repeat-boxdisplay:block;background-color:transparent;border-radius:5px;box-shadow:none;overflow:hidden;padding:0;margin-bottom:3px.cre-setion article.repeat-box>adisplay:block;padding:10px;background-color:var(–white);border-radius:5px;color:var(–black);text-decoration:none;overflow:hidden;border:1px solid #d0d0d0.cre-setion article.repeat-box>a>figuredisplay:block.cre-setion article.repeat-box .photo,.cre-setion article.repeat-box .textwidth:100%.cre-setion article.repeat-box .photoborder-radius:5px;overflow:hidden.cre-setion article.repeat-box .lazy-imagebox-shadow:none;border-radius:0;overflow:hidden.cre-setion article.repeat-box .textpadding:5px 0 0;height:90px;.cre-setion article.repeat-box .text h3font-size:14px;line-height:1.5;-webkit-line-clamp:4;font-weight:600;text-align:left.cre-setion .repeat-box .photos-iconborder-radius:0 5px 0 0;width:auto;min-width:26px;height:26px;left:0;bottom:0;display:flex;justify-content:center;align-items:center.cre-setion .photos-icon svgtransition:1s;fill:var(–white);width:26px;height:26px.cre-setion .photos-icon:hoverbackground:var(–blue).cre-setion .splide__arrowtop:50%!important;width:1.8em;height:1.8em;border-radius:100px;border:1px solid #999;background:0 0;opacity:1.cre-setion .splide__arrow–prevleft:-37px.cre-setion .splide__arrow–nextright:-37px.cre-setion .splide__arrow:disabledopacity:.3;cursor:not-allowed!important.cre-setion .splide__arrow:beforeborder:solid #999;border-width:0 2px 2px 0.cre-setion .splide__arrow:hoverbackground:linear-gradient(to left,#a617be,#f32c89,#f32c89,#f32c89,#f32c89,#a617be).cre-setion .splide__arrow:hover::beforeborder:solid var(–white);border-width:0 2px 2px 0]]]]>]]>