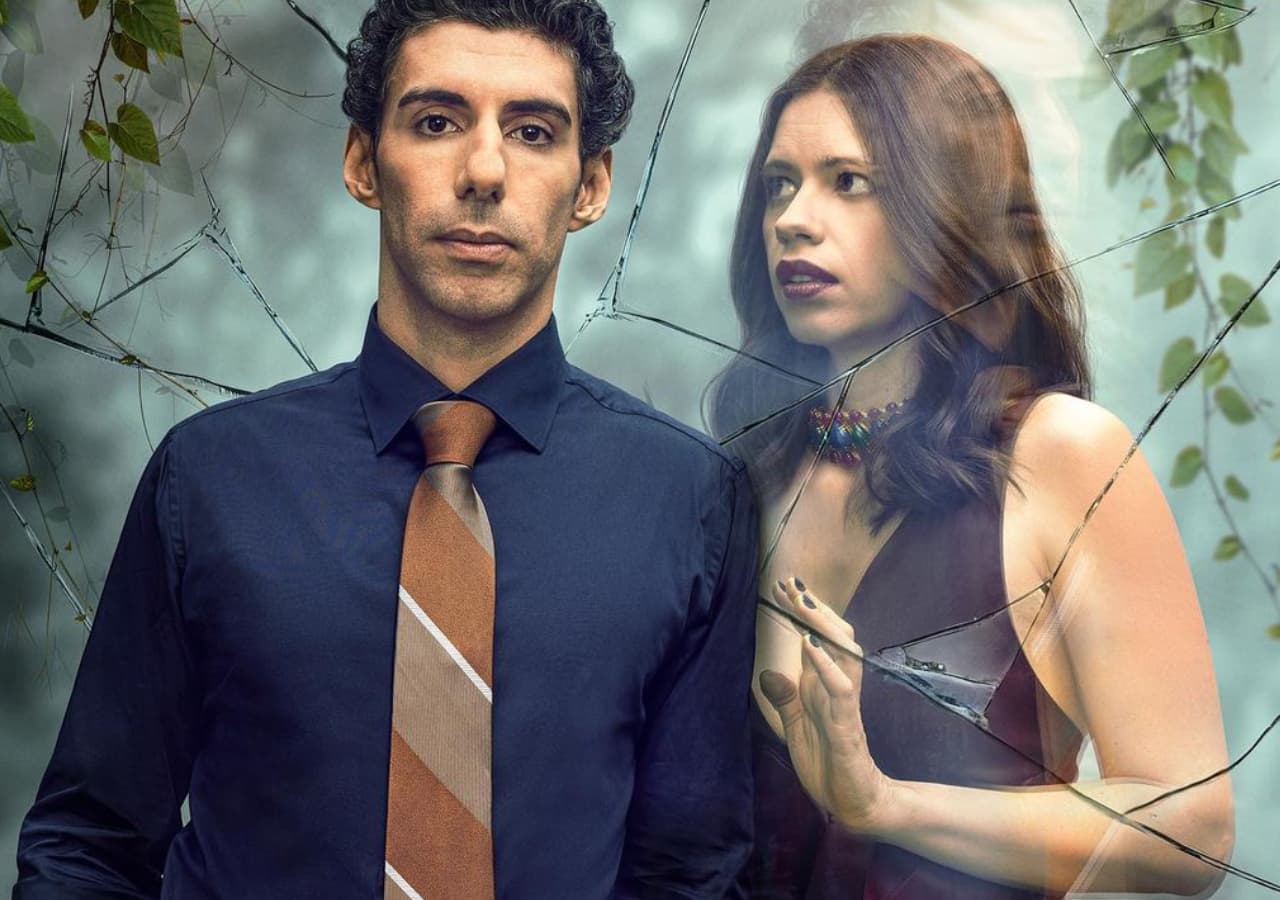 Made In Heaven 2 is among the top trending web series currently. Starring Sobhita Dhulipala, Jim Sarbh, Arjun Mathur, Mona Singh, Trinetra Haldar and many more – the show has received a thumbs up from the audience. The first instalment of the show released almost four years ago. Despite the massive gap between the two seasons, Made In Heaven 2 received as much love from the audience as the first one. In an exclusive interview, we asked Jim Sarbh and Arjun Mathur over the reason behind the success of part 2 even though it took four years to hit OTT. Also Read – Made In Heaven 2 Exclusive: Arjun Mathur on what it took to play a gay character; says, 'It needed me…'
Jim Sarbh talks about the second season's success
To this, Jim Sarbh said, "I think people had a lot of time to spend in anticipation. And I think in general, the idea of weddings is huge. It's something that society conditions you to imagine as one of the happiest days of your life. Consequently, the power it holds over people's psyches in general is just humongous in my opinion. Whether for good or for bad. Should it or should it not, I don't know. But it does. So, that's one of the factors. And then on top of that, I think we all like a show that points out the hypocrisy of people in general and shows their complications. And shows that a thing is not simply good or bad. It is just far more complicated. And in order to understand it, you need to understand these characters. So, I think you're looking behind the curtain. You're seeing what happens backstage. It's exciting, voyeuristically." Also Read – Made In Heaven 2: Did Sonam Kapoor reject a role in the popular web series?
Arjun Mathur on Made In Heaven 2 getting a great response
Arjun Mathur also shared his thoughts and boasted about the power of 'one of its kind' shows. He said, "When this show came, it was really the only one of its kind. I remember Made In Heaven and Sacred Games were the two first big ticket shows to invade our space. And also, I think pretty much anything that Excel and Tiger Baby put out, people are always just as excited. Just because I think there's a certain quality that they've just come to expect from them, first of all. And then, added to that was just the connection that the show had with the audience. Across the board. All ages, all genders, all nationalities. It was just like it crossed everything. So, I think it was a rare phenomenon, this show, season 1. And when something like that happens, people invest in you. And they trust you and stand by you. Even if you take 4 years, apparently." Also Read – Khushi Kapoor to Rakul Preet Singh: Actresses who dared to wear white in recent time despite heavy rains
]]>
Stay tuned to BollywoodLife for the latest scoops and updates from Bollywood, Hollywood, South, TV and Web-Series. Click to join us on Facebook, Twitter, Youtube and Instagram. Also follow us on Facebook Messenger for latest updates.
adisplay:block;padding:0;color:var(–black);text-decoration:none.repeat-box figuredisplay:flex;justify-content:flex-start;flex-wrap:wrap;align-items:stretch;overflow:visible.two-cols-aside .aside .repeat-box figurealign-items:center.repeat-box .textwidth:100%;z-index:5;position:relative.repeat-box .photowidth:100px;position:relative;z-index:5.repeat-box .photo+.textwidth:calc(100% – 100px);padding-left:10px.repeat-box h2,.repeat-box h3,.repeat-box pcolor:var(–black);white-space:normal;overflow:hidden;text-overflow:ellipsis;-webkit-line-clamp:3;display:-webkit-box;-webkit-box-orient:vertical;padding:0;font-size:15px;line-height:1.5;font-weight:400.repeat-box h2font-size:20px.repeat-box h2+p,.repeat-box h3+pfont-size:14px.repeat-box .catfont-size:14px;line-height:16px;display:block;margin-bottom:5px;font-weight:700;color:var(–orange);text-transform:uppercase.repeat-box a:hover,.repeat-box a:hover h2,.repeat-box a:hover h3,.repeat-box a:hover pcolor:#f32c89.repeat-box .photo-icon,.repeat-box .video-iconposition:absolute;left:0;bottom:0;background:linear-gradient(to left,#a617be,#f32c89,#f32c89,#f32c89,#f32c89,#a617be);border-radius:0 5px 0 0.repeat-box .video-iconwidth:26px;height:26px;display:inline-block.repeat-box .photo-iconwidth:auto;min-width:26px;height:26px;line-height:16px;font-size:13px;color:var(–white);padding:5px 5px 0.lazy-image img.lazyopacity:0.lazy-image img:not(.initial)transition:opacity .5s ease-in,transform .5s ease-in,-webkit-transform .5s ease-in.lazy-image img.error,.lazy-image img.initial,.lazy-image img.loadedopacity:1.lazy-image img:not([src])visibility:hidden.cre-setionclear:both;overflow:hidden;float:none;width:auto;margin:5px 0 20px.cre-setion .black-boxespadding:15px 40px;background:#e5e5e5.cre-carousel-heightposition:relative;padding:0 0 255px;height:0.cre-carousel-height .all-dataposition:absolute;top:0;left:0;width:100%!important;height:100%!important.cre-setion .border-headingfont-size:16px;color:#1f1f1f;text-transform:uppercase;font-weight:700;padding:0 0 10px;margin:20px 0 10px;clear:both;position:relative;border-bottom:0;display:flex;justify-content:space-between;align-items:center.cre-setion .border-heading:beforetop:5px;height:14px.cre-setion .splide__slideheight:auto!important;margin-left:0.cre-setion article.repeat-boxdisplay:block;background-color:transparent;border-radius:5px;box-shadow:none;overflow:hidden;padding:0;margin-bottom:3px.cre-setion article.repeat-box>adisplay:block;padding:10px;background-color:var(–white);border-radius:5px;color:var(–black);text-decoration:none;overflow:hidden;border:1px solid #d0d0d0.cre-setion article.repeat-box>a>figuredisplay:block.cre-setion article.repeat-box .photo,.cre-setion article.repeat-box .textwidth:100%.cre-setion article.repeat-box .photoborder-radius:5px;overflow:hidden.cre-setion article.repeat-box .lazy-imagebox-shadow:none;border-radius:0;overflow:hidden.cre-setion article.repeat-box .textpadding:5px 0 0;height:90px;.cre-setion article.repeat-box .text h3font-size:14px;line-height:1.5;-webkit-line-clamp:4;font-weight:600;text-align:left.cre-setion .repeat-box .photos-iconborder-radius:0 5px 0 0;width:auto;min-width:26px;height:26px;left:0;bottom:0;display:flex;justify-content:center;align-items:center.cre-setion .photos-icon svgtransition:1s;fill:var(–white);width:26px;height:26px.cre-setion .photos-icon:hoverbackground:var(–blue).cre-setion .splide__arrowtop:50%!important;width:1.8em;height:1.8em;border-radius:100px;border:1px solid #999;background:0 0;opacity:1.cre-setion .splide__arrow–prevleft:-37px.cre-setion .splide__arrow–nextright:-37px.cre-setion .splide__arrow:disabledopacity:.3;cursor:not-allowed!important.cre-setion .splide__arrow:beforeborder:solid #999;border-width:0 2px 2px 0.cre-setion .splide__arrow:hoverbackground:linear-gradient(to left,#a617be,#f32c89,#f32c89,#f32c89,#f32c89,#a617be).cre-setion .splide__arrow:hover::beforeborder:solid var(–white);border-width:0 2px 2px 0]]]]>]]>