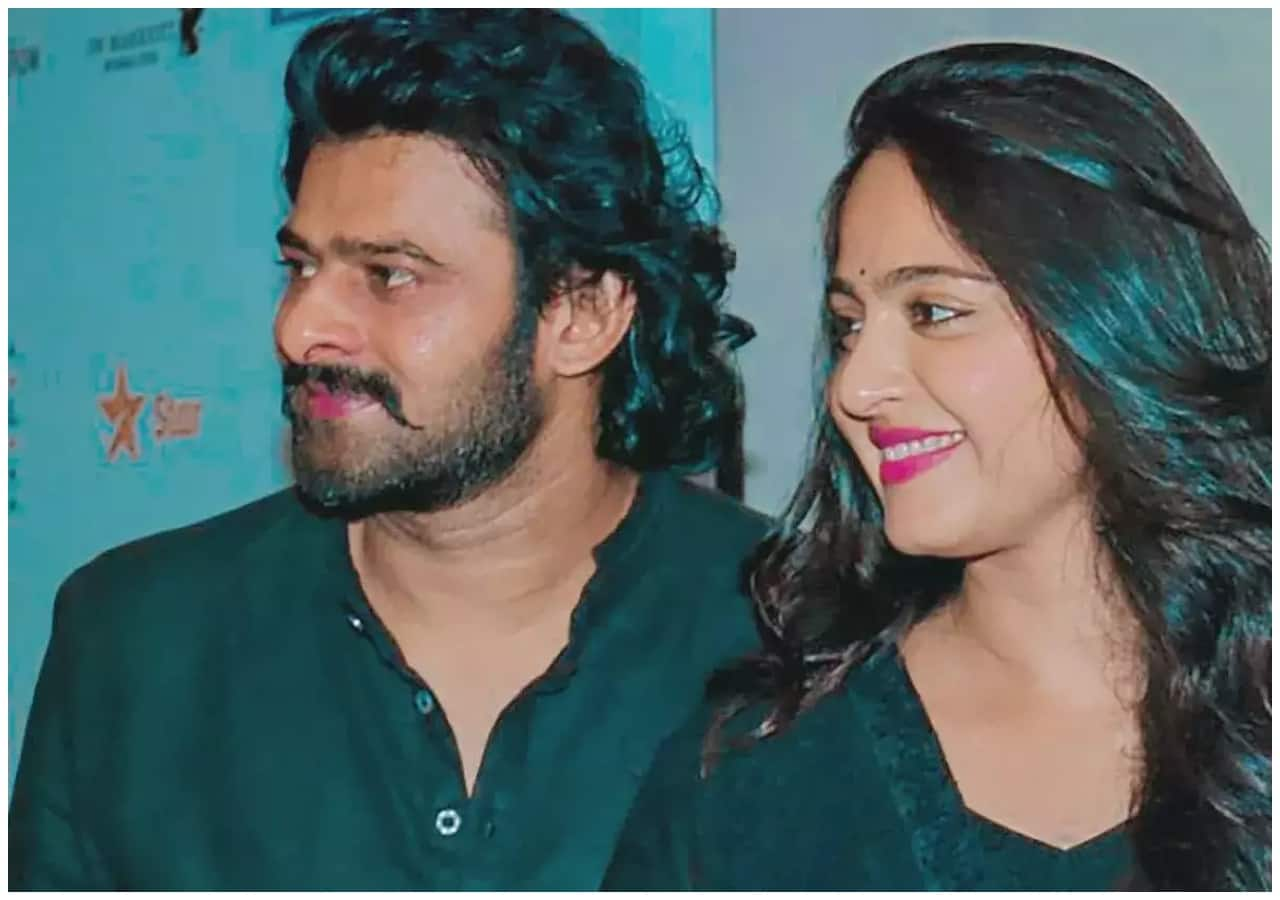 It appears that Anushka Shetty is taking a page out of Samantha Ruth Prabhu's book and abstaining from promotional activities for Miss Shetty Mr. Polishetty, akin to Samantha's absence from Kushi events. However, the reasons behind their decisions are distinct. Anushka Shetty stands as one of the top-tier talents in the Telugu film industry. In recent times, she has chosen to remain away from the spotlight, largely by her own choice, due to professional concerns. Also Read – Rajinikanth, Kamal Haasan, Chiranjeevi and other South Indian actors who bounced back stronger after back to back flops
Now, with her upcoming film Miss Shetty Mr. Polishetty, co-starring Naveen Polishetty, nearing its release, one might wonder if her approach will change. As it turns out, Anushka Shetty will continue to abstain from promoting the film. Also Read – Jawan star Nayanthara to Tamannaah Bhatia: Top 10 most educated South Indian actresses
This move by Anushka Shetty might draw parallels with Samantha Ruth Prabhu's approach to Kushi promotions. Notably, Samantha, the star of Kushi, has refrained from participating in media events and song launches for her forthcoming release, with her co-star Vijay Deverakonda taking on the role of the sole public representative. For those unaware, Samantha has taken a break from work for health reasons, even though she maintains an active presence on social media. Also Read – Miss Shetty Mr Polishetty: Anushka Shetty takes home an insane fee for her comeback to the big screen after 5 years
Anushka Shetty's decision not to partake in the promotional activities for her upcoming film Miss Shetty Mr. Polishetty leaves the responsibility in the hands of Mr. Polishetty, portrayed by Naveen Polishetty. This mirrors Vijay Deverakonda's current endeavour to promote his romantic comedy Kushi to a global audience without his co-star Samantha Ruth Prabhu.
However, Naveen's situation differs significantly. A source from Hyderabad explains, "In Kushi, Vijay and Samantha had equal roles. But in Miss Shetty Mr. Polishetty, Anushka has the central role of a chef. So, it's akin to Sunil Dutt promoting Mother India. And Naveen is doing an exceptional job."
For those inquisitive about Anushka's deliberate avoidance of the limelight, there are several explanations. Firstly, she wishes to sidestep inquiries about her long-standing but seemingly stagnant relationship with Prabhas. Secondly, Anushka has always grappled with discomfort when it comes to public appearances.
]]>
Stay tuned to BollywoodLife for the latest scoops and updates from Bollywood, Hollywood, South, TV and Web-Series. Click to join us on Facebook, Twitter, Youtube and Instagram. Also follow us on Facebook Messenger for latest updates.
adisplay:block;padding:0;color:var(–black);text-decoration:none.repeat-box figuredisplay:flex;justify-content:flex-start;flex-wrap:wrap;align-items:stretch;overflow:visible.two-cols-aside .aside .repeat-box figurealign-items:center.repeat-box .textwidth:100%;z-index:5;position:relative.repeat-box .photowidth:100px;position:relative;z-index:5.repeat-box .photo+.textwidth:calc(100% – 100px);padding-left:10px.repeat-box h2,.repeat-box h3,.repeat-box pcolor:var(–black);white-space:normal;overflow:hidden;text-overflow:ellipsis;-webkit-line-clamp:3;display:-webkit-box;-webkit-box-orient:vertical;padding:0;font-size:15px;line-height:1.5;font-weight:400.repeat-box h2font-size:20px.repeat-box h2+p,.repeat-box h3+pfont-size:14px.repeat-box .catfont-size:14px;line-height:16px;display:block;margin-bottom:5px;font-weight:700;color:var(–orange);text-transform:uppercase.repeat-box a:hover,.repeat-box a:hover h2,.repeat-box a:hover h3,.repeat-box a:hover pcolor:#f32c89.repeat-box .photo-icon,.repeat-box .video-iconposition:absolute;left:0;bottom:0;background:linear-gradient(to left,#a617be,#f32c89,#f32c89,#f32c89,#f32c89,#a617be);border-radius:0 5px 0 0.repeat-box .video-iconwidth:26px;height:26px;display:inline-block.repeat-box .photo-iconwidth:auto;min-width:26px;height:26px;line-height:16px;font-size:13px;color:var(–white);padding:5px 5px 0.lazy-image img.lazyopacity:0.lazy-image img:not(.initial)transition:opacity .5s ease-in,transform .5s ease-in,-webkit-transform .5s ease-in.lazy-image img.error,.lazy-image img.initial,.lazy-image img.loadedopacity:1.lazy-image img:not([src])visibility:hidden.cre-setionclear:both;overflow:hidden;float:none;width:auto;margin:5px 0 20px.cre-setion .black-boxespadding:15px 40px;background:#e5e5e5.cre-carousel-heightposition:relative;padding:0 0 255px;height:0.cre-carousel-height .all-dataposition:absolute;top:0;left:0;width:100%!important;height:100%!important.cre-setion .border-headingfont-size:16px;color:#1f1f1f;text-transform:uppercase;font-weight:700;padding:0 0 10px;margin:20px 0 10px;clear:both;position:relative;border-bottom:0;display:flex;justify-content:space-between;align-items:center.cre-setion .border-heading:beforetop:5px;height:14px.cre-setion .splide__slideheight:auto!important;margin-left:0.cre-setion article.repeat-boxdisplay:block;background-color:transparent;border-radius:5px;box-shadow:none;overflow:hidden;padding:0;margin-bottom:3px.cre-setion article.repeat-box>adisplay:block;padding:10px;background-color:var(–white);border-radius:5px;color:var(–black);text-decoration:none;overflow:hidden;border:1px solid #d0d0d0.cre-setion article.repeat-box>a>figuredisplay:block.cre-setion article.repeat-box .photo,.cre-setion article.repeat-box .textwidth:100%.cre-setion article.repeat-box .photoborder-radius:5px;overflow:hidden.cre-setion article.repeat-box .lazy-imagebox-shadow:none;border-radius:0;overflow:hidden.cre-setion article.repeat-box .textpadding:5px 0 0;height:90px;.cre-setion article.repeat-box .text h3font-size:14px;line-height:1.5;-webkit-line-clamp:4;font-weight:600;text-align:left.cre-setion .repeat-box .photos-iconborder-radius:0 5px 0 0;width:auto;min-width:26px;height:26px;left:0;bottom:0;display:flex;justify-content:center;align-items:center.cre-setion .photos-icon svgtransition:1s;fill:var(–white);width:26px;height:26px.cre-setion .photos-icon:hoverbackground:var(–blue).cre-setion .splide__arrowtop:50%!important;width:1.8em;height:1.8em;border-radius:100px;border:1px solid #999;background:0 0;opacity:1.cre-setion .splide__arrow–prevleft:-37px.cre-setion .splide__arrow–nextright:-37px.cre-setion .splide__arrow:disabledopacity:.3;cursor:not-allowed!important.cre-setion .splide__arrow:beforeborder:solid #999;border-width:0 2px 2px 0.cre-setion .splide__arrow:hoverbackground:linear-gradient(to left,#a617be,#f32c89,#f32c89,#f32c89,#f32c89,#a617be).cre-setion .splide__arrow:hover::beforeborder:solid var(–white);border-width:0 2px 2px 0]]]]>]]>