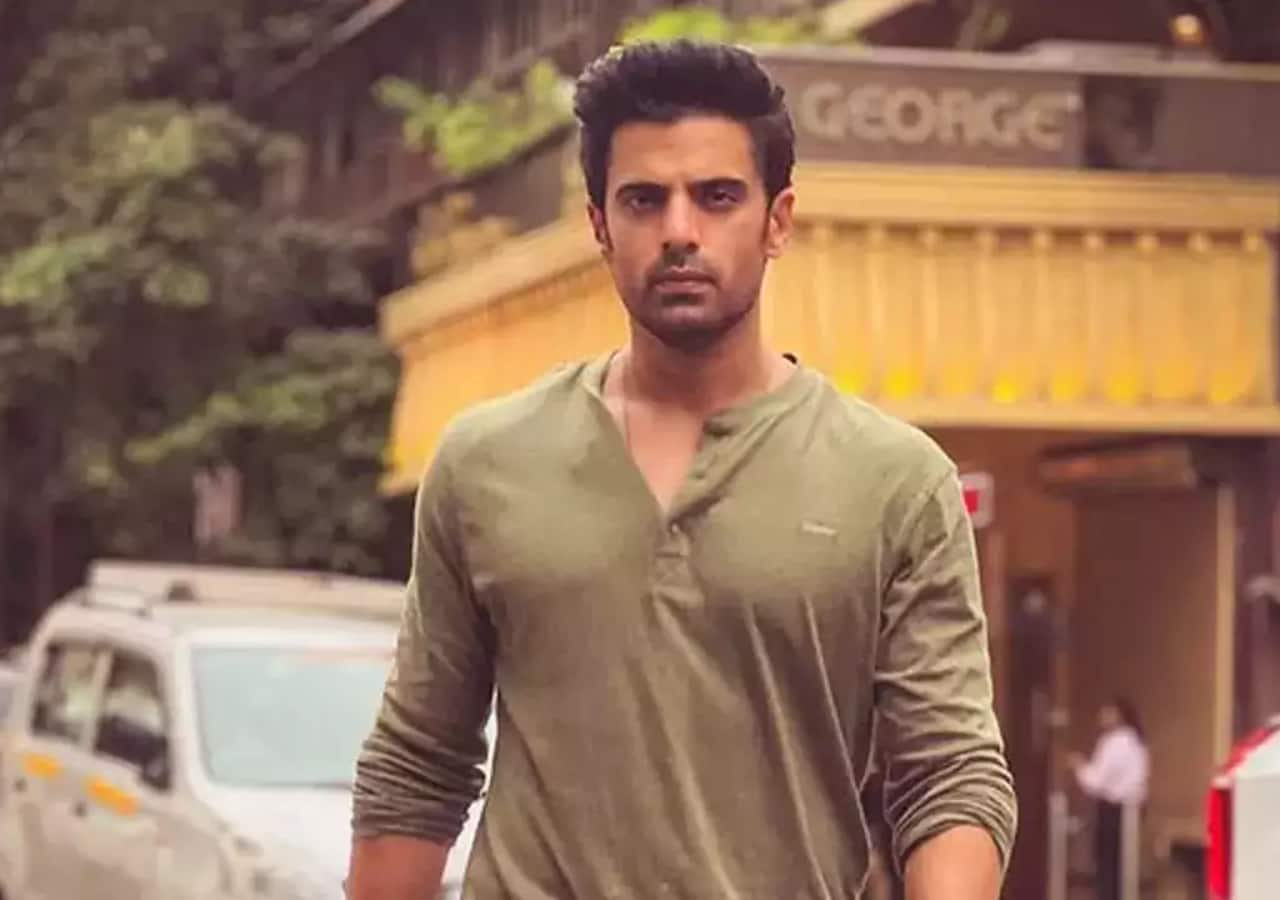 Mohit Malik is all set to entertain the audience again with his new show Bateein Kuch Ankahee Si. The makers of the show recently dropped the show's promo, featuring Mohit Malik and Sayli Salunkhe in the lead roles. The show revolves around the intertwined journey of two individuals in their late 30s as they chase their dreams and explore the possibility of love beyond a certain age. Mohit will be collaborating with Yeh Rishta Kya Kehlata Hai and Anupamaa producer, Rajan Shahi. The actor expressed his excitement on working with the ace producer. Also Read – Mohit Malik roped in by Rajan Shahi for his new show on Star Plus; fans say 'My fave is back' [Read Tweets]
"I've always wanted to work with Rajan ji. He is a workaholic, he's a great guy, and he's somebody who inspires me. And always wanted to work with him. I have been in touch for a very long time; we have been praising each other's work, and this is the time we're coming together. Finally, it's happening. " Mohit shared with BollywoodLife. Also Read – Bigg Boss 16 star Shiv Thakare opens up his own restaurant 'Thakare's Chai and Snacks'; joins THESE TV stars who are successful entrepreneurs
Working with Rajan Shahi
Mohit says that he as an actor has put a lot of hard work into his journey, but after working with Rajan Shahi he has learnt a lot. He added, "Rajan Ji is one of the most hardworking personalities in the industry. Now that I see him, the kind of hard work and effort he puts in at this stage of his career is truly admirable. Working with him is not only a great opportunity but also a chance for me to learn and grow as a professional." Also Read – Year ender 2022: Ziana Sen, Sufi Mehta, Gola Limbachiyaa and other star babies of the TV industry [View Pics]
Details about the character
The actor further shared, "The character of Kunal immediately drew me in. After the first narration with Rajan Ji, I knew I wanted to be a part of this project, despite having worked on the web and having a film lined up for next year."
Mohit Malik further went on to share a few details about his character. He revealed, "Kunal is a unique and compelling role, unlike any I've portrayed before. The character's growth arc and the captivating storyline were major attractions for me. It's ultimately a love story that explores how two individuals support each other in life, regardless of age."
Mohit Malik conveyed his eagerness to take on this intriguing challenge and said that he not done a role like this before. He also shared that he is still exploring the depths of the character. Mohit and Sayali starrer Bateein Kuch Ankahee Si promises to captivate audiences with its fresh take on love and life beyond a certain age.
]]>
Stay tuned to BollywoodLife for the latest scoops and updates from Bollywood, Hollywood, South, TV and Web-Series. Click to join us on Facebook, Twitter, Youtube and Instagram. Also follow us on Facebook Messenger for latest updates.
adisplay:block;padding:0;color:var(–black);text-decoration:none.repeat-box figuredisplay:flex;justify-content:flex-start;flex-wrap:wrap;align-items:stretch;overflow:visible.two-cols-aside .aside .repeat-box figurealign-items:center.repeat-box .textwidth:100%;z-index:5;position:relative.repeat-box .photowidth:100px;position:relative;z-index:5.repeat-box .photo+.textwidth:calc(100% – 100px);padding-left:10px.repeat-box h2,.repeat-box h3,.repeat-box pcolor:var(–black);white-space:normal;overflow:hidden;text-overflow:ellipsis;-webkit-line-clamp:3;display:-webkit-box;-webkit-box-orient:vertical;padding:0;font-size:15px;line-height:1.5;font-weight:400.repeat-box h2font-size:20px.repeat-box h2+p,.repeat-box h3+pfont-size:14px.repeat-box .catfont-size:14px;line-height:16px;display:block;margin-bottom:5px;font-weight:700;color:var(–orange);text-transform:uppercase.repeat-box a:hover,.repeat-box a:hover h2,.repeat-box a:hover h3,.repeat-box a:hover pcolor:#f32c89.repeat-box .photo-icon,.repeat-box .video-iconposition:absolute;left:0;bottom:0;background:linear-gradient(to left,#a617be,#f32c89,#f32c89,#f32c89,#f32c89,#a617be);border-radius:0 5px 0 0.repeat-box .video-iconwidth:26px;height:26px;display:inline-block.repeat-box .photo-iconwidth:auto;min-width:26px;height:26px;line-height:16px;font-size:13px;color:var(–white);padding:5px 5px 0.lazy-image img.lazyopacity:0.lazy-image img:not(.initial)transition:opacity .5s ease-in,transform .5s ease-in,-webkit-transform .5s ease-in.lazy-image img.error,.lazy-image img.initial,.lazy-image img.loadedopacity:1.lazy-image img:not([src])visibility:hidden.cre-setionclear:both;overflow:hidden;float:none;width:auto;margin:5px 0 20px.cre-setion .black-boxespadding:15px 40px;background:#e5e5e5.cre-carousel-heightposition:relative;padding:0 0 255px;height:0.cre-carousel-height .all-dataposition:absolute;top:0;left:0;width:100%!important;height:100%!important.cre-setion .border-headingfont-size:16px;color:#1f1f1f;text-transform:uppercase;font-weight:700;padding:0 0 10px;margin:20px 0 10px;clear:both;position:relative;border-bottom:0;display:flex;justify-content:space-between;align-items:center.cre-setion .border-heading:beforetop:5px;height:14px.cre-setion .splide__slideheight:auto!important;margin-left:0.cre-setion article.repeat-boxdisplay:block;background-color:transparent;border-radius:5px;box-shadow:none;overflow:hidden;padding:0;margin-bottom:3px.cre-setion article.repeat-box>adisplay:block;padding:10px;background-color:var(–white);border-radius:5px;color:var(–black);text-decoration:none;overflow:hidden;border:1px solid #d0d0d0.cre-setion article.repeat-box>a>figuredisplay:block.cre-setion article.repeat-box .photo,.cre-setion article.repeat-box .textwidth:100%.cre-setion article.repeat-box .photoborder-radius:5px;overflow:hidden.cre-setion article.repeat-box .lazy-imagebox-shadow:none;border-radius:0;overflow:hidden.cre-setion article.repeat-box .textpadding:5px 0 0;height:90px;.cre-setion article.repeat-box .text h3font-size:14px;line-height:1.5;-webkit-line-clamp:4;font-weight:600;text-align:left.cre-setion .repeat-box .photos-iconborder-radius:0 5px 0 0;width:auto;min-width:26px;height:26px;left:0;bottom:0;display:flex;justify-content:center;align-items:center.cre-setion .photos-icon svgtransition:1s;fill:var(–white);width:26px;height:26px.cre-setion .photos-icon:hoverbackground:var(–blue).cre-setion .splide__arrowtop:50%!important;width:1.8em;height:1.8em;border-radius:100px;border:1px solid #999;background:0 0;opacity:1.cre-setion .splide__arrow–prevleft:-37px.cre-setion .splide__arrow–nextright:-37px.cre-setion .splide__arrow:disabledopacity:.3;cursor:not-allowed!important.cre-setion .splide__arrow:beforeborder:solid #999;border-width:0 2px 2px 0.cre-setion .splide__arrow:hoverbackground:linear-gradient(to left,#a617be,#f32c89,#f32c89,#f32c89,#f32c89,#a617be).cre-setion .splide__arrow:hover::beforeborder:solid var(–white);border-width:0 2px 2px 0]]]]>]]>