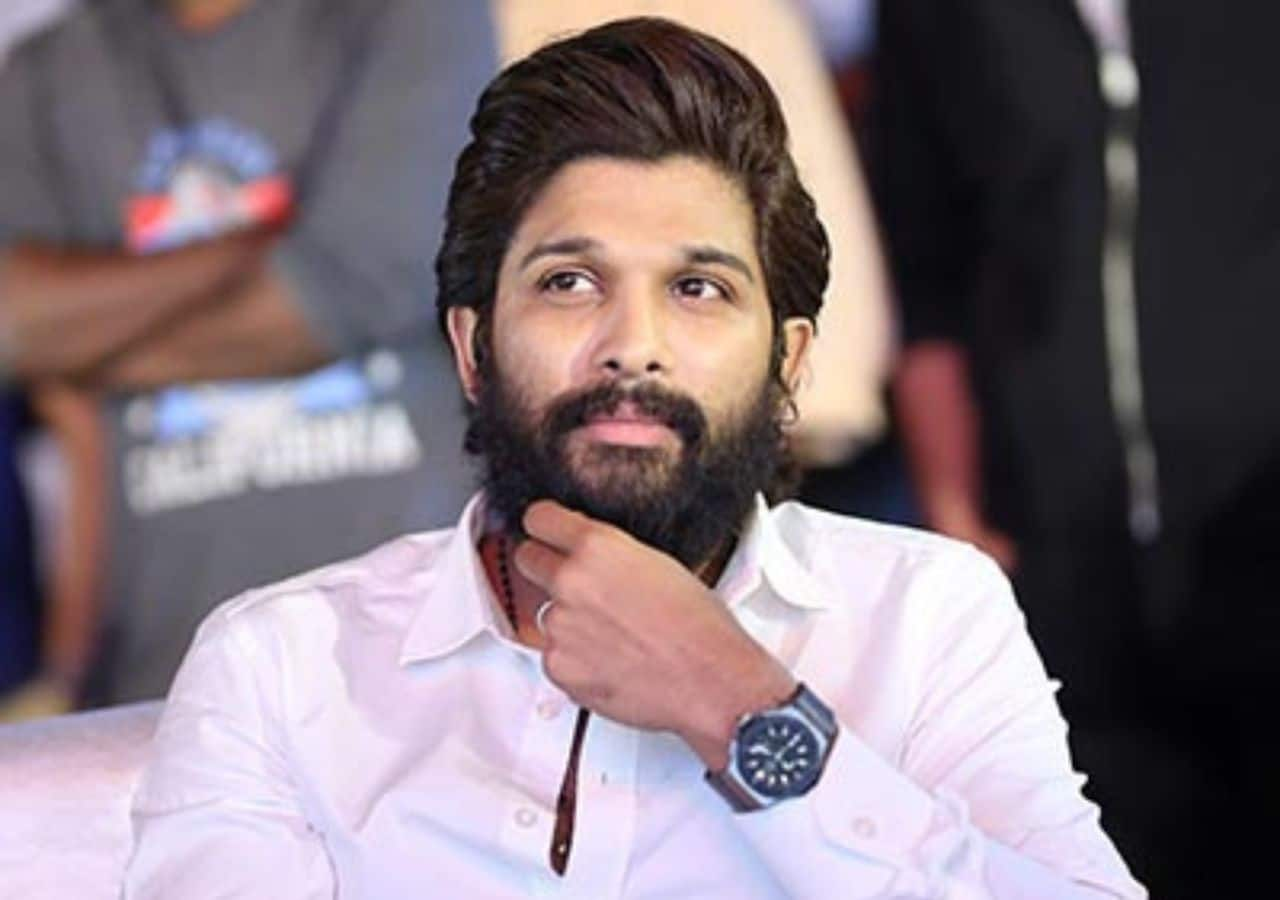 Superstar Allu Arjun achieved a historic milestone in his illustrious career by securing the prestigious Best Actor award at the 69th National Film Awards. In doing so, he became the first Telugu actor to ever claim this coveted honour. This momentous recognition adds yet another feather to his cap, coming on the heels of his global success with Pushpa: The Rise. Allu Arjun becomes the first Indian actor to collaborate with Instagram where he gives a glimpse into his home, life, a day on the sets of Pushpa 2, and a lot more.
Deep dive into the life of Allu Arjun
Allu Arjun's global appeal and outstanding accomplishments have now drawn the attention of Instagram Global. The world's largest social media platform has chosen to delve into the life and career of this Pan-Indian superstar. Their visit to his residence marked the beginning of a captivating journey into the world of Pushpa 2 The Rule.
Glimpse into Allu Arjun's world
During Instagram Global's visit, Allu Arjun graciously opened the doors to his beautiful home, offering an intimate look at his daily life and workspace. He shared insights into his commitment to both his family and his craft, emphasizing his dedication to entertaining his fans and audiences worldwide.
Watch the video here:
Exploring the world of Pushpa 2: The Rule
The Instagram Global team ventured into the realm of Pushpa 2 The Rule, where they captured exclusive glimpses from the film's sets. Here, we witnessed Allu Arjun's remarkable transformation from a simple, family-oriented man into the rough and rugged character of Pushparaj, a pivotal role in the sequel.
Sukumar on collaborating with Allu Arjun
Director Sukumar, who has enjoyed a fruitful collaboration with Allu Arjun over the years, shared his experiences of working alongside the global superstar. Their partnership in bringing Pushpa to life left an indelible mark on Indian cinema, and Sukumar provided valuable insights into their creative journey.
A subtle dig at nepotism
Allu Arjun is the grandson of legendary comedian Allu Ramalingaiah and the son of ace producer Allu Aravind. He is a cousin of Ram Charan and nephew to Megastar Chiranjeevi. Though he comes from a filmy family, Allu Arjun was never seen as a nepo kid. But nepotism is something not all actors who come from that background can avoid. Looks like Allu Arjun took a dig at them on a lighter note. In this video, you can see him saying, "I come from a film family. That is on a lighter note." He said this in a jovial way so that fans understand that nothing comes to him just because he comes from a renowned family but because of his hard work.
Building excitement for Pushpa 2: The Rule
This sneak peek into Allu Arjun's life and the world of Pushpa 2: The Rule is a delightful treat for fans across the globe. It has undeniably heightened anticipation for the release of the sequel, setting the stage for yet another monumental chapter in Allu Arjun's remarkable career.
]]>
Stay tuned to BollywoodLife for the latest scoops and updates from Bollywood, Hollywood, South, TV and Web-Series. Click to join us on Facebook, Twitter, Youtube and Instagram. Also follow us on Facebook Messenger for latest updates.
adisplay:block;padding:0;color:var(–black);text-decoration:none.repeat-box figuredisplay:flex;justify-content:flex-start;flex-wrap:wrap;align-items:stretch;overflow:visible.two-cols-aside .aside .repeat-box figurealign-items:center.repeat-box .textwidth:100%;z-index:5;position:relative.repeat-box .photowidth:100px;position:relative;z-index:5.repeat-box .photo+.textwidth:calc(100% – 100px);padding-left:10px.repeat-box h2,.repeat-box h3,.repeat-box pcolor:var(–black);white-space:normal;overflow:hidden;text-overflow:ellipsis;-webkit-line-clamp:3;display:-webkit-box;-webkit-box-orient:vertical;padding:0;font-size:15px;line-height:1.5;font-weight:400.repeat-box h2font-size:20px.repeat-box h2+p,.repeat-box h3+pfont-size:14px.repeat-box .catfont-size:14px;line-height:16px;display:block;margin-bottom:5px;font-weight:700;color:var(–orange);text-transform:uppercase.repeat-box a:hover,.repeat-box a:hover h2,.repeat-box a:hover h3,.repeat-box a:hover pcolor:#f32c89.repeat-box .photo-icon,.repeat-box .video-iconposition:absolute;left:0;bottom:0;background:linear-gradient(to left,#a617be,#f32c89,#f32c89,#f32c89,#f32c89,#a617be);border-radius:0 5px 0 0.repeat-box .video-iconwidth:26px;height:26px;display:inline-block.repeat-box .photo-iconwidth:auto;min-width:26px;height:26px;line-height:16px;font-size:13px;color:var(–white);padding:5px 5px 0.lazy-image img.lazyopacity:0.lazy-image img:not(.initial)transition:opacity .5s ease-in,transform .5s ease-in,-webkit-transform .5s ease-in.lazy-image img.error,.lazy-image img.initial,.lazy-image img.loadedopacity:1.lazy-image img:not([src])visibility:hidden.cre-setionclear:both;overflow:hidden;float:none;width:auto;margin:5px 0 20px.cre-setion .black-boxespadding:15px 40px;background:#e5e5e5.cre-carousel-heightposition:relative;padding:0 0 255px;height:0.cre-carousel-height .all-dataposition:absolute;top:0;left:0;width:100%!important;height:100%!important.cre-setion .border-headingfont-size:16px;color:#1f1f1f;text-transform:uppercase;font-weight:700;padding:0 0 10px;margin:20px 0 10px;clear:both;position:relative;border-bottom:0;display:flex;justify-content:space-between;align-items:center.cre-setion .border-heading:beforetop:5px;height:14px.cre-setion .splide__slideheight:auto!important;margin-left:0.cre-setion article.repeat-boxdisplay:block;background-color:transparent;border-radius:5px;box-shadow:none;overflow:hidden;padding:0;margin-bottom:3px.cre-setion article.repeat-box>adisplay:block;padding:10px;background-color:var(–white);border-radius:5px;color:var(–black);text-decoration:none;overflow:hidden;border:1px solid #d0d0d0.cre-setion article.repeat-box>a>figuredisplay:block.cre-setion article.repeat-box .photo,.cre-setion article.repeat-box .textwidth:100%.cre-setion article.repeat-box .photoborder-radius:5px;overflow:hidden.cre-setion article.repeat-box .lazy-imagebox-shadow:none;border-radius:0;overflow:hidden.cre-setion article.repeat-box .textpadding:5px 0 0;height:90px;.cre-setion article.repeat-box .text h3font-size:14px;line-height:1.5;-webkit-line-clamp:4;font-weight:600;text-align:left.cre-setion .repeat-box .photos-iconborder-radius:0 5px 0 0;width:auto;min-width:26px;height:26px;left:0;bottom:0;display:flex;justify-content:center;align-items:center.cre-setion .photos-icon svgtransition:1s;fill:var(–white);width:26px;height:26px.cre-setion .photos-icon:hoverbackground:var(–blue).cre-setion .splide__arrowtop:50%!important;width:1.8em;height:1.8em;border-radius:100px;border:1px solid #999;background:0 0;opacity:1.cre-setion .splide__arrow–prevleft:-37px.cre-setion .splide__arrow–nextright:-37px.cre-setion .splide__arrow:disabledopacity:.3;cursor:not-allowed!important.cre-setion .splide__arrow:beforeborder:solid #999;border-width:0 2px 2px 0.cre-setion .splide__arrow:hoverbackground:linear-gradient(to left,#a617be,#f32c89,#f32c89,#f32c89,#f32c89,#a617be).cre-setion .splide__arrow:hover::beforeborder:solid var(–white);border-width:0 2px 2px 0]]]]>]]>