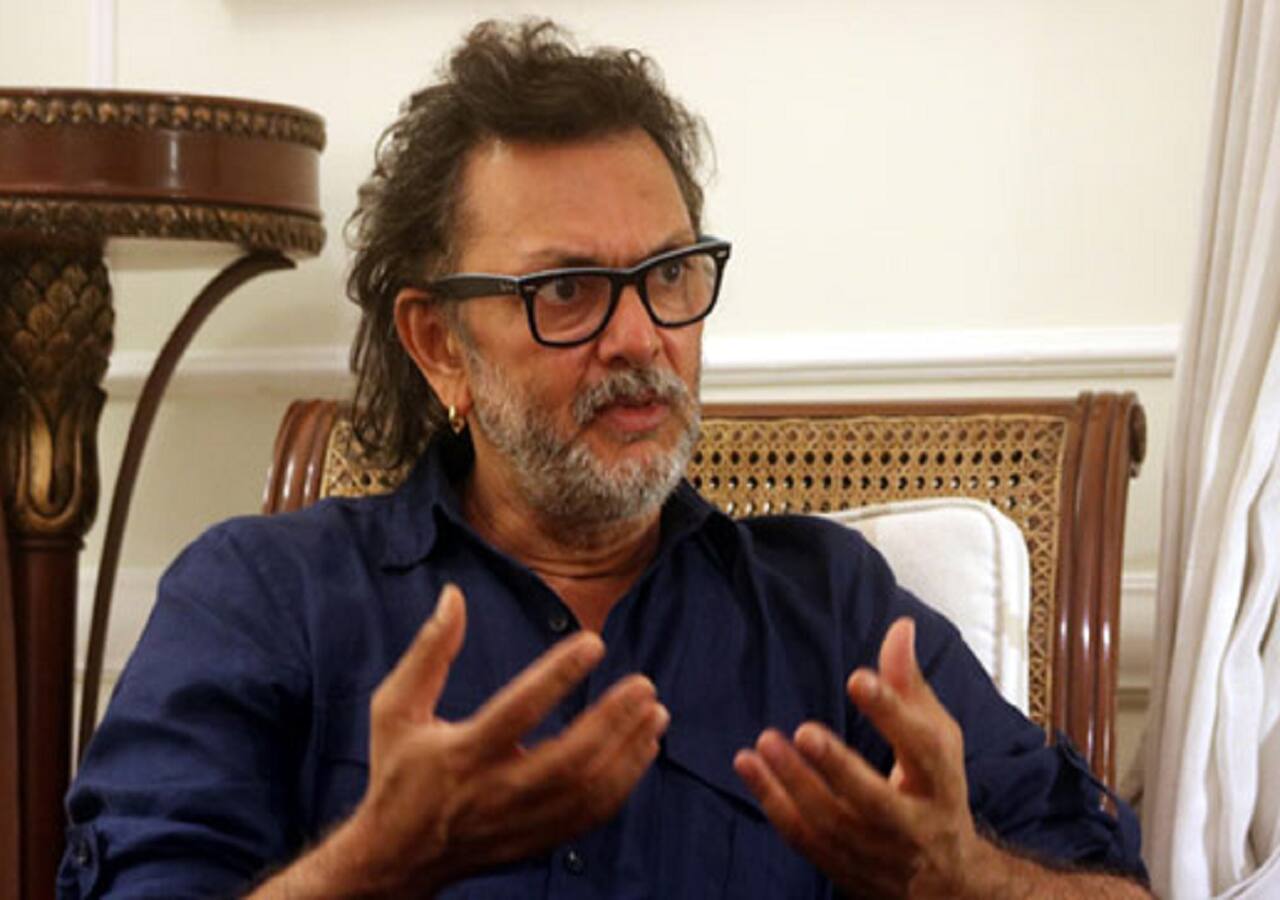 Rakeysh Omprakash Mehra got candid with BollywoodLife like never before where we spoke about his opinions on OTT and if he has any plans on making a content on OTT. Talking about his OTT plans Rakeysh Omprakash Mehra said that he doesn't understand this medium, and he doesn't feel that he can ever make content for the small screen. "I don't know the medium, I love watching it, I don't know how to tell the story in sequences, and as a writer, I can't write on OTT, but again, never say never, so if I have something to say for 10 hours and I can't say it through the cinema, then I would love to come on the small screen." While we quizzed the filmmaker to give his OTT recommendation and he suggested these top 3 Indian web series according to him Also Read – 'There cannot ever be a Rang De Basanti 2', Rakeysh Omprakash Mehra reveals why [Exclusive]
Kohrra: On Netflix Also Read – Bhaag Milkha Bhaag: Rakeysh Omprakash Mehra reveals the REAL reason why Aamir Khan 'rejected' the film [Exclusive]
Release Date: July 15, 2023
Star cast: Suvinder Vicky, Barun Sobti, Manish Choudhari, Harleen Sethi Also Read – Suriya to make Bollywood debut with Rakeysh Omprakash Mehra's Karna?
Description: When an NRI bridegroom is found dead days before his wedding, two cops must unravel the troubling case as turbulence unfolds in their own lives.
Season 1- 6 Episodes
Right now everyone is going gaga over Kohrra and even the filmmaker suggested this as a gripping watch and said, "I just finished watching Kohrra. I loved it".
Jamtara- On Netflix
Release Date- September 23, 2022
Star cast: Sparsh Shrivastava,Monika Panwar,Anshumaan Pushkar
Season 2- 10 Episodes
Description: A group of small-town young men run a lucrative phishing operation, until a corrupt politician wants in on their scheme — and a cop wants to fight it. Rakeysh Omprakash Mehra claimed he loved Jamtara a lot
Tabbar on Sony Liv
Release Date: October 15, 2021
Star cast: Pavan Raj Malhotra, Supriya Pathak Kapur, Ranvir Shorey, Gagan Arora, Paramvir Singh Cheema, Sahil Mehta, Nupur Nagpal, Ali Mughal, Kanwaljit Singh, Babla Kochar
Season 1- 8 episodes
Description: Tabbar is a family thriller that pits an ordinary middle-class family against the most powerful man of Jalandhar, the battle for survival brings the best and worst of each character. As the family navigates difficult choices, they learn there is a price to pay. Last but not least, he suggested watching Tabbar . These are the few I have seen and have kept with me; some I started working on and couldn't feel and didn't continue watching, so I left them. Have you watched these series yet?
]]>
Stay tuned to BollywoodLife for the latest scoops and updates from Bollywood, Hollywood, South, TV and Web-Series. Click to join us on Facebook, Twitter, Youtube and Instagram. Also follow us on Facebook Messenger for latest updates.
adisplay:block;padding:0;color:var(–black);text-decoration:none.repeat-box figuredisplay:flex;justify-content:flex-start;flex-wrap:wrap;align-items:stretch;overflow:visible.two-cols-aside .aside .repeat-box figurealign-items:center.repeat-box .textwidth:100%;z-index:5;position:relative.repeat-box .photowidth:100px;position:relative;z-index:5.repeat-box .photo+.textwidth:calc(100% – 100px);padding-left:10px.repeat-box h2,.repeat-box h3,.repeat-box pcolor:var(–black);white-space:normal;overflow:hidden;text-overflow:ellipsis;-webkit-line-clamp:3;display:-webkit-box;-webkit-box-orient:vertical;padding:0;font-size:15px;line-height:1.5;font-weight:400.repeat-box h2font-size:20px.repeat-box h2+p,.repeat-box h3+pfont-size:14px.repeat-box .catfont-size:14px;line-height:16px;display:block;margin-bottom:5px;font-weight:700;color:var(–orange);text-transform:uppercase.repeat-box a:hover,.repeat-box a:hover h2,.repeat-box a:hover h3,.repeat-box a:hover pcolor:#f32c89.repeat-box .photo-icon,.repeat-box .video-iconposition:absolute;left:0;bottom:0;background:linear-gradient(to left,#a617be,#f32c89,#f32c89,#f32c89,#f32c89,#a617be);border-radius:0 5px 0 0.repeat-box .video-iconwidth:26px;height:26px;display:inline-block.repeat-box .photo-iconwidth:auto;min-width:26px;height:26px;line-height:16px;font-size:13px;color:var(–white);padding:5px 5px 0.lazy-image img.lazyopacity:0.lazy-image img:not(.initial)transition:opacity .5s ease-in,transform .5s ease-in,-webkit-transform .5s ease-in.lazy-image img.error,.lazy-image img.initial,.lazy-image img.loadedopacity:1.lazy-image img:not([src])visibility:hidden.cre-setionclear:both;overflow:hidden;float:none;width:auto;margin:5px 0 20px.cre-setion .black-boxespadding:15px 40px;background:#e5e5e5.cre-carousel-heightposition:relative;padding:0 0 255px;height:0.cre-carousel-height .all-dataposition:absolute;top:0;left:0;width:100%!important;height:100%!important.cre-setion .border-headingfont-size:16px;color:#1f1f1f;text-transform:uppercase;font-weight:700;padding:0 0 10px;margin:20px 0 10px;clear:both;position:relative;border-bottom:0;display:flex;justify-content:space-between;align-items:center.cre-setion .border-heading:beforetop:5px;height:14px.cre-setion .splide__slideheight:auto!important;margin-left:0.cre-setion article.repeat-boxdisplay:block;background-color:transparent;border-radius:5px;box-shadow:none;overflow:hidden;padding:0;margin-bottom:3px.cre-setion article.repeat-box>adisplay:block;padding:10px;background-color:var(–white);border-radius:5px;color:var(–black);text-decoration:none;overflow:hidden;border:1px solid #d0d0d0.cre-setion article.repeat-box>a>figuredisplay:block.cre-setion article.repeat-box .photo,.cre-setion article.repeat-box .textwidth:100%.cre-setion article.repeat-box .photoborder-radius:5px;overflow:hidden.cre-setion article.repeat-box .lazy-imagebox-shadow:none;border-radius:0;overflow:hidden.cre-setion article.repeat-box .textpadding:5px 0 0;height:90px;.cre-setion article.repeat-box .text h3font-size:14px;line-height:1.5;-webkit-line-clamp:4;font-weight:600;text-align:left.cre-setion .repeat-box .photos-iconborder-radius:0 5px 0 0;width:auto;min-width:26px;height:26px;left:0;bottom:0;display:flex;justify-content:center;align-items:center.cre-setion .photos-icon svgtransition:1s;fill:var(–white);width:26px;height:26px.cre-setion .photos-icon:hoverbackground:var(–blue).cre-setion .splide__arrowtop:50%!important;width:1.8em;height:1.8em;border-radius:100px;border:1px solid #999;background:0 0;opacity:1.cre-setion .splide__arrow–prevleft:-37px.cre-setion .splide__arrow–nextright:-37px.cre-setion .splide__arrow:disabledopacity:.3;cursor:not-allowed!important.cre-setion .splide__arrow:beforeborder:solid #999;border-width:0 2px 2px 0.cre-setion .splide__arrow:hoverbackground:linear-gradient(to left,#a617be,#f32c89,#f32c89,#f32c89,#f32c89,#a617be).cre-setion .splide__arrow:hover::beforeborder:solid var(–white);border-width:0 2px 2px 0]]]]>]]>