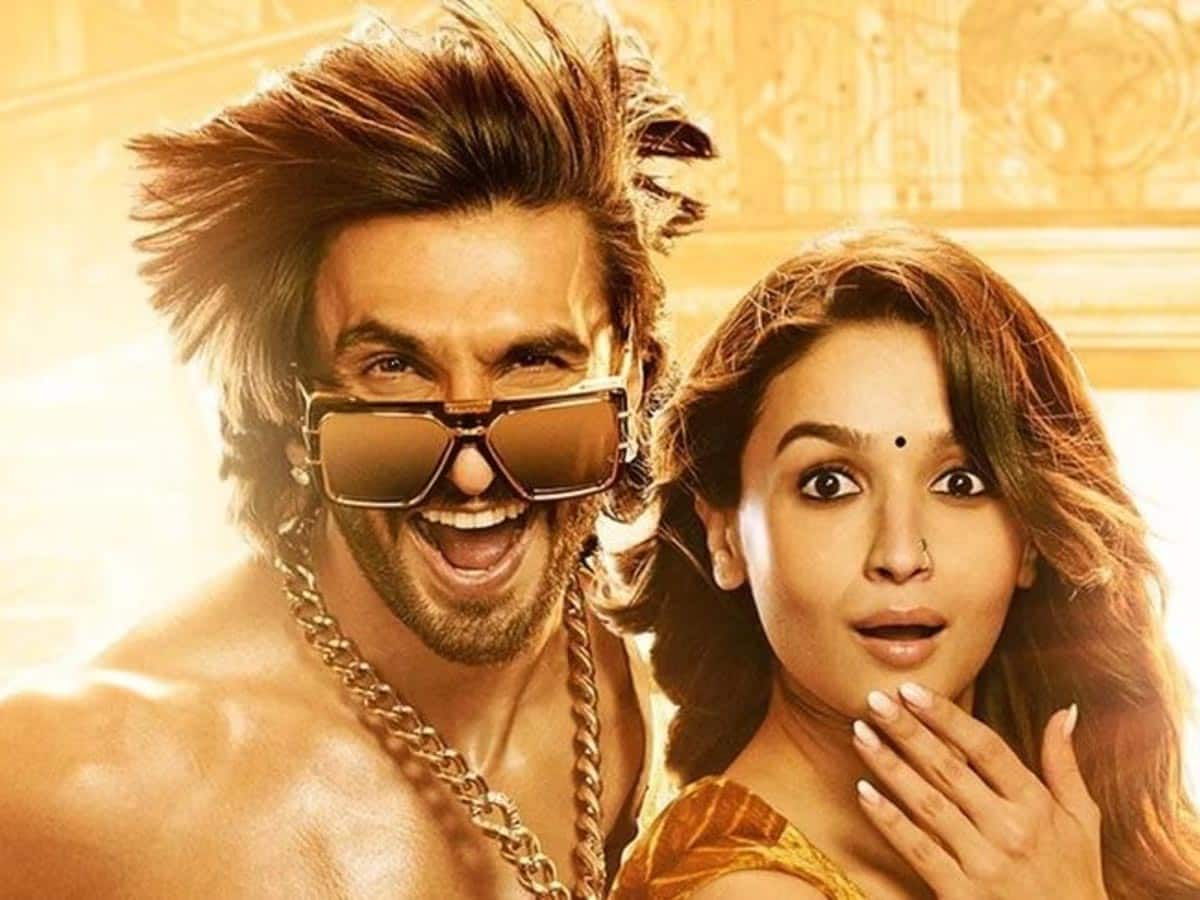 Karan Johar has returned to the director's chair after a hiatus of almost 7 years with the romantic comedy Rocky Aur Rani Kii Prem Kahaani, starring Ranveer Singh and Alia Bhatt in lead roles. The feel-good songs and the grandly-themed trailer have managed to grab the attention of moviegoers, who waiting for the film's release on July 28. Rocky Aur Rani Kii Prem Kahaani might be one of KJo's most expensive films to date. According to sources close to the film, it is reported that the Karan Johar directorial is made on a budget of over Rs 200 crore. Also Read – Ranveer Singh, Alia Bhatt reveal how Deepika Padukone, Ranbir Kapoor have reacted to Rocky Aur Rani Kii Prem Kahaani songs
Rocky Aur Rani Kii Prem Kahaani budget
According to Zoom TV, Rocky Aur Rani Ki Prem Kahaani is made on a budget of Rs 265 crore, as revealed by a source close to Karan Johar. The source also claimed that the filmmaker-producer decided to offer a pretty hefty sum of money to the film's veteran cast – Jaya Bachchan, Dharmendra, and Shabana Azmi. The remuneration was not determined by the screen time allotted to these legendary Bollywood stars. "Karan paid all the veteran actors in the cast Dharmendra, Jaya Bachchan, and Shabana Azmi a lot more than expected. He refused to insult their legendary status by paying them on a par with 'character' artistes," said the source. Also Read – Alia Bhatt is the queen of expressions and THESE pics from Rocky Aur Rani Kii Prem Kahaani musical evening are proof
Karan Johar's most challenging film
Shedding some light on Rocky Aur Rani Ki Prem Kahaani's expensive budget, the Zoom report said that the Ranveer Singh and Alia Bhatt-starrer was Karan Johar's "most challenging film" after the 2001 blockbuster Kabhi Khushi Kabhie Gham. Covid-19 restrictions, accompanied by Alia's marriage and pregnancy, resulted in numerous delays for the film's shoot. All of these difficulties summed up, took a toll on the film's budget. Also Read – Rocky Aur Rani Kii Prem Kahaani: Ranveer Singh recalls childhood, reveals his embarrassing score in mathematics
Rocky Aur Rani Kii Prem Kahaani first weekend box office target
"Karan had only one song to shoot when Alia took a break from motherhood. But he decided to wait. All this was hard on the film's budget," revealed the source. But Rocky Aur Rani Kii Prem Kahaani is likely to rake up a good profit, as per early predictions. The film is expected to premiere across 9,000 screens worldwide, surpassing Shah Rukh Khan's Pathaan, which was released across 7,500 screens.
Predictions have also suggested that RARKPK might mint approximately, Rs 150-170 crore in its first weekend, more than what Karan Johar's Kabhi Khushi Kabhie Gham collected in 2001.
]]>
Stay tuned to BollywoodLife for the latest scoops and updates from Bollywood, Hollywood, South, TV and Web-Series. Click to join us on Facebook, Twitter, Youtube and Instagram. Also follow us on Facebook Messenger for latest updates.
adisplay:block;padding:0;color:var(–black);text-decoration:none.repeat-box figuredisplay:flex;justify-content:flex-start;flex-wrap:wrap;align-items:stretch;overflow:visible.two-cols-aside .aside .repeat-box figurealign-items:center.repeat-box .textwidth:100%;z-index:5;position:relative.repeat-box .photowidth:100px;position:relative;z-index:5.repeat-box .photo+.textwidth:calc(100% – 100px);padding-left:10px.repeat-box h2,.repeat-box h3,.repeat-box pcolor:var(–black);white-space:normal;overflow:hidden;text-overflow:ellipsis;-webkit-line-clamp:3;display:-webkit-box;-webkit-box-orient:vertical;padding:0;font-size:15px;line-height:1.5;font-weight:400.repeat-box h2font-size:20px.repeat-box h2+p,.repeat-box h3+pfont-size:14px.repeat-box .catfont-size:14px;line-height:16px;display:block;margin-bottom:5px;font-weight:700;color:var(–orange);text-transform:uppercase.repeat-box a:hover,.repeat-box a:hover h2,.repeat-box a:hover h3,.repeat-box a:hover pcolor:#f32c89.repeat-box .photo-icon,.repeat-box .video-iconposition:absolute;left:0;bottom:0;background:linear-gradient(to left,#a617be,#f32c89,#f32c89,#f32c89,#f32c89,#a617be);border-radius:0 5px 0 0.repeat-box .video-iconwidth:26px;height:26px;display:inline-block.repeat-box .photo-iconwidth:auto;min-width:26px;height:26px;line-height:16px;font-size:13px;color:var(–white);padding:5px 5px 0.lazy-image img.lazyopacity:0.lazy-image img:not(.initial)transition:opacity .5s ease-in,transform .5s ease-in,-webkit-transform .5s ease-in.lazy-image img.error,.lazy-image img.initial,.lazy-image img.loadedopacity:1.lazy-image img:not([src])visibility:hidden.cre-setionclear:both;overflow:hidden;float:none;width:auto;margin:5px 0 20px.cre-setion .black-boxespadding:15px 40px;background:#e5e5e5.cre-carousel-heightposition:relative;padding:0 0 255px;height:0.cre-carousel-height .all-dataposition:absolute;top:0;left:0;width:100%!important;height:100%!important.cre-setion .border-headingfont-size:16px;color:#1f1f1f;text-transform:uppercase;font-weight:700;padding:0 0 10px;margin:20px 0 10px;clear:both;position:relative;border-bottom:0;display:flex;justify-content:space-between;align-items:center.cre-setion .border-heading:beforetop:5px;height:14px.cre-setion .splide__slideheight:auto!important;margin-left:0.cre-setion article.repeat-boxdisplay:block;background-color:transparent;border-radius:5px;box-shadow:none;overflow:hidden;padding:0;margin-bottom:3px.cre-setion article.repeat-box>adisplay:block;padding:10px;background-color:var(–white);border-radius:5px;color:var(–black);text-decoration:none;overflow:hidden;border:1px solid #d0d0d0.cre-setion article.repeat-box>a>figuredisplay:block.cre-setion article.repeat-box .photo,.cre-setion article.repeat-box .textwidth:100%.cre-setion article.repeat-box .photoborder-radius:5px;overflow:hidden.cre-setion article.repeat-box .lazy-imagebox-shadow:none;border-radius:0;overflow:hidden.cre-setion article.repeat-box .textpadding:5px 0 0;height:90px;.cre-setion article.repeat-box .text h3font-size:14px;line-height:1.5;-webkit-line-clamp:4;font-weight:600;text-align:left.cre-setion .repeat-box .photos-iconborder-radius:0 5px 0 0;width:auto;min-width:26px;height:26px;left:0;bottom:0;display:flex;justify-content:center;align-items:center.cre-setion .photos-icon svgtransition:1s;fill:var(–white);width:26px;height:26px.cre-setion .photos-icon:hoverbackground:var(–blue).cre-setion .splide__arrowtop:50%!important;width:1.8em;height:1.8em;border-radius:100px;border:1px solid #999;background:0 0;opacity:1.cre-setion .splide__arrow–prevleft:-37px.cre-setion .splide__arrow–nextright:-37px.cre-setion .splide__arrow:disabledopacity:.3;cursor:not-allowed!important.cre-setion .splide__arrow:beforeborder:solid #999;border-width:0 2px 2px 0.cre-setion .splide__arrow:hoverbackground:linear-gradient(to left,#a617be,#f32c89,#f32c89,#f32c89,#f32c89,#a617be).cre-setion .splide__arrow:hover::beforeborder:solid var(–white);border-width:0 2px 2px 0]]]]>]]>