Bollywood actress Zareen Khan, known for her roles in movies alongside Salman Khan and Akshay Kumar, has encountered legal trouble as an arrest warrant has been issued against her by a Kolkata court. This legal issue dates back to 2018 and is related to an alleged cheating case. The case against the actress was filed in the Sealdah court in Kolkata, and the investigating officer submitted the charge sheet. However, Zareen Khan neither appeared in court nor sought bail. Due to her repeated absence, the court decided to issue an arrest warrant. Also Read – Zareen Khan rushed to hospital after being diagnosed with dengue, shares update
Zareen Khan faces an arrest warrant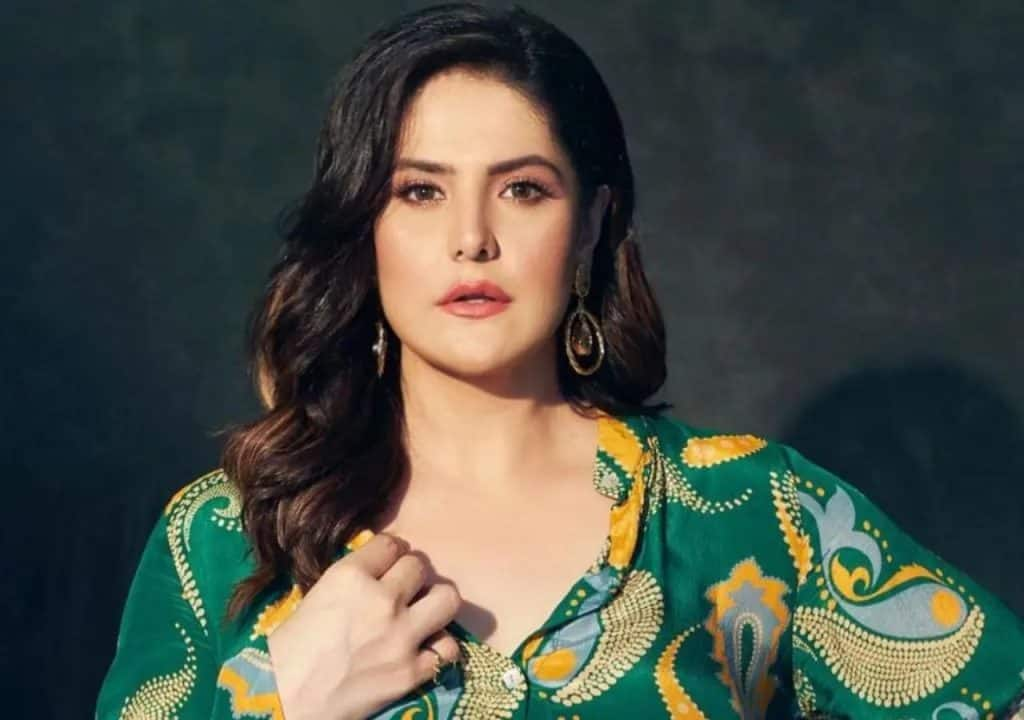 Also Read – Salman Khan's co-star Zareen Khan reveals people in Bollywood work on basis of friendship over talent
In response to the arrest warrant, Zareen Khan expressed surprise and claimed to have no prior knowledge of it. She stated that she was checking with her lawyer for clarity on the matter. She also suggested reaching out to her PR team for further information. The incident traces back to 2018 when Zareen Khan was scheduled to perform at a Durga Puja event in Kolkata. However, she did not show up, which led one of the event organizers to file a complaint against her and her manager. An FIR (first information report) was registered against both of them, and they were summoned for questioning. Also Read – Salman Khan's heroine Zareen Khan brutally fat-shamed as she is clicked outside a gym; netizens mock in downright disgusting manner
She didn't attend the event for this reason
Zareen Khan explained that she initially believed it to be a significant event in the presence of influential personalities, including the West Bengal Chief Minister. However, later, her team discovered that it was a smaller event and that there had been miscommunication regarding travel and accommodation. Consequently, she chose not to attend the event.
Checkout her profile;
Zareen didn't appear in court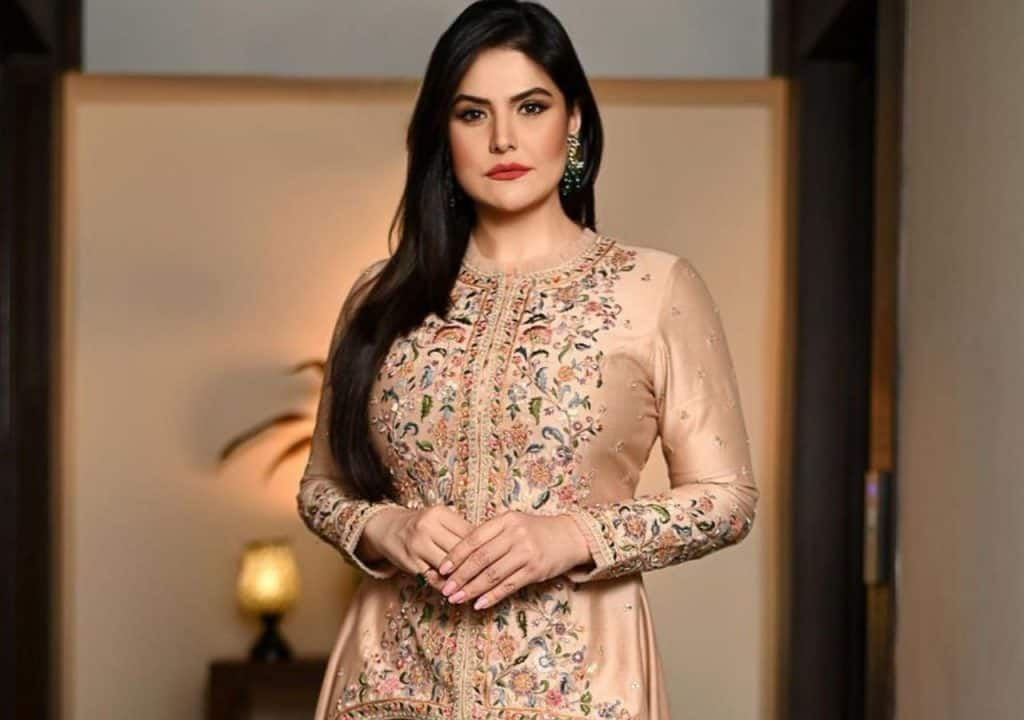 According to police sources, Zareen Khan also filed a complaint against the event organizers in the local court. After an investigation, a charge sheet was filed against the actress and her manager. While the manager appeared for questioning and requested bail, Zareen Khan neither attended the hearings nor applied for bail.
In conclusion, Zareen Khan, the Bollywood actress, faces legal issues from her absence at a 2018 Durga Puja event in Kolkata. An arrest warrant has been issued against her in connection with an alleged cheating case. Despite the charges, she expressed surprise at the warrant and mentioned consulting her lawyer for further information.
]]>
Stay tuned to BollywoodLife for the latest scoops and updates from Bollywood, Hollywood, South, TV and Web-Series. Click to join us on Facebook, Twitter, Youtube and Instagram. Also follow us on Facebook Messenger for latest updates.
adisplay:block;padding:0;color:var(–black);text-decoration:none.repeat-box figuredisplay:flex;justify-content:flex-start;flex-wrap:wrap;align-items:stretch;overflow:visible.two-cols-aside .aside .repeat-box figurealign-items:center.repeat-box .textwidth:100%;z-index:5;position:relative.repeat-box .photowidth:100px;position:relative;z-index:5.repeat-box .photo+.textwidth:calc(100% – 100px);padding-left:10px.repeat-box h2,.repeat-box h3,.repeat-box pcolor:var(–black);white-space:normal;overflow:hidden;text-overflow:ellipsis;-webkit-line-clamp:3;display:-webkit-box;-webkit-box-orient:vertical;padding:0;font-size:15px;line-height:1.5;font-weight:400.repeat-box h2font-size:20px.repeat-box h2+p,.repeat-box h3+pfont-size:14px.repeat-box .catfont-size:14px;line-height:16px;display:block;margin-bottom:5px;font-weight:700;color:var(–orange);text-transform:uppercase.repeat-box a:hover,.repeat-box a:hover h2,.repeat-box a:hover h3,.repeat-box a:hover pcolor:#f32c89.repeat-box .photo-icon,.repeat-box .video-iconposition:absolute;left:0;bottom:0;background:linear-gradient(to left,#a617be,#f32c89,#f32c89,#f32c89,#f32c89,#a617be);border-radius:0 5px 0 0.repeat-box .video-iconwidth:26px;height:26px;display:inline-block.repeat-box .photo-iconwidth:auto;min-width:26px;height:26px;line-height:16px;font-size:13px;color:var(–white);padding:5px 5px 0.lazy-image img.lazyopacity:0.lazy-image img:not(.initial)transition:opacity .5s ease-in,transform .5s ease-in,-webkit-transform .5s ease-in.lazy-image img.error,.lazy-image img.initial,.lazy-image img.loadedopacity:1.lazy-image img:not([src])visibility:hidden.cre-setionclear:both;overflow:hidden;float:none;width:auto;margin:5px 0 20px.cre-setion .black-boxespadding:15px 40px;background:#e5e5e5.cre-carousel-heightposition:relative;padding:0 0 255px;height:0.cre-carousel-height .all-dataposition:absolute;top:0;left:0;width:100%!important;height:100%!important.cre-setion .border-headingfont-size:16px;color:#1f1f1f;text-transform:uppercase;font-weight:700;padding:0 0 10px;margin:20px 0 10px;clear:both;position:relative;border-bottom:0;display:flex;justify-content:space-between;align-items:center.cre-setion .border-heading:beforetop:5px;height:14px.cre-setion .splide__slideheight:auto!important;margin-left:0.cre-setion article.repeat-boxdisplay:block;background-color:transparent;border-radius:5px;box-shadow:none;overflow:hidden;padding:0;margin-bottom:3px.cre-setion article.repeat-box>adisplay:block;padding:10px;background-color:var(–white);border-radius:5px;color:var(–black);text-decoration:none;overflow:hidden;border:1px solid #d0d0d0.cre-setion article.repeat-box>a>figuredisplay:block.cre-setion article.repeat-box .photo,.cre-setion article.repeat-box .textwidth:100%.cre-setion article.repeat-box .photoborder-radius:5px;overflow:hidden.cre-setion article.repeat-box .lazy-imagebox-shadow:none;border-radius:0;overflow:hidden.cre-setion article.repeat-box .textpadding:5px 0 0;height:90px;.cre-setion article.repeat-box .text h3font-size:14px;line-height:1.5;-webkit-line-clamp:4;font-weight:600;text-align:left.cre-setion .repeat-box .photos-iconborder-radius:0 5px 0 0;width:auto;min-width:26px;height:26px;left:0;bottom:0;display:flex;justify-content:center;align-items:center.cre-setion .photos-icon svgtransition:1s;fill:var(–white);width:26px;height:26px.cre-setion .photos-icon:hoverbackground:var(–blue).cre-setion .splide__arrowtop:50%!important;width:1.8em;height:1.8em;border-radius:100px;border:1px solid #999;background:0 0;opacity:1.cre-setion .splide__arrow–prevleft:-37px.cre-setion .splide__arrow–nextright:-37px.cre-setion .splide__arrow:disabledopacity:.3;cursor:not-allowed!important.cre-setion .splide__arrow:beforeborder:solid #999;border-width:0 2px 2px 0.cre-setion .splide__arrow:hoverbackground:linear-gradient(to left,#a617be,#f32c89,#f32c89,#f32c89,#f32c89,#a617be).cre-setion .splide__arrow:hover::beforeborder:solid var(–white);border-width:0 2px 2px 0]]]]>]]>