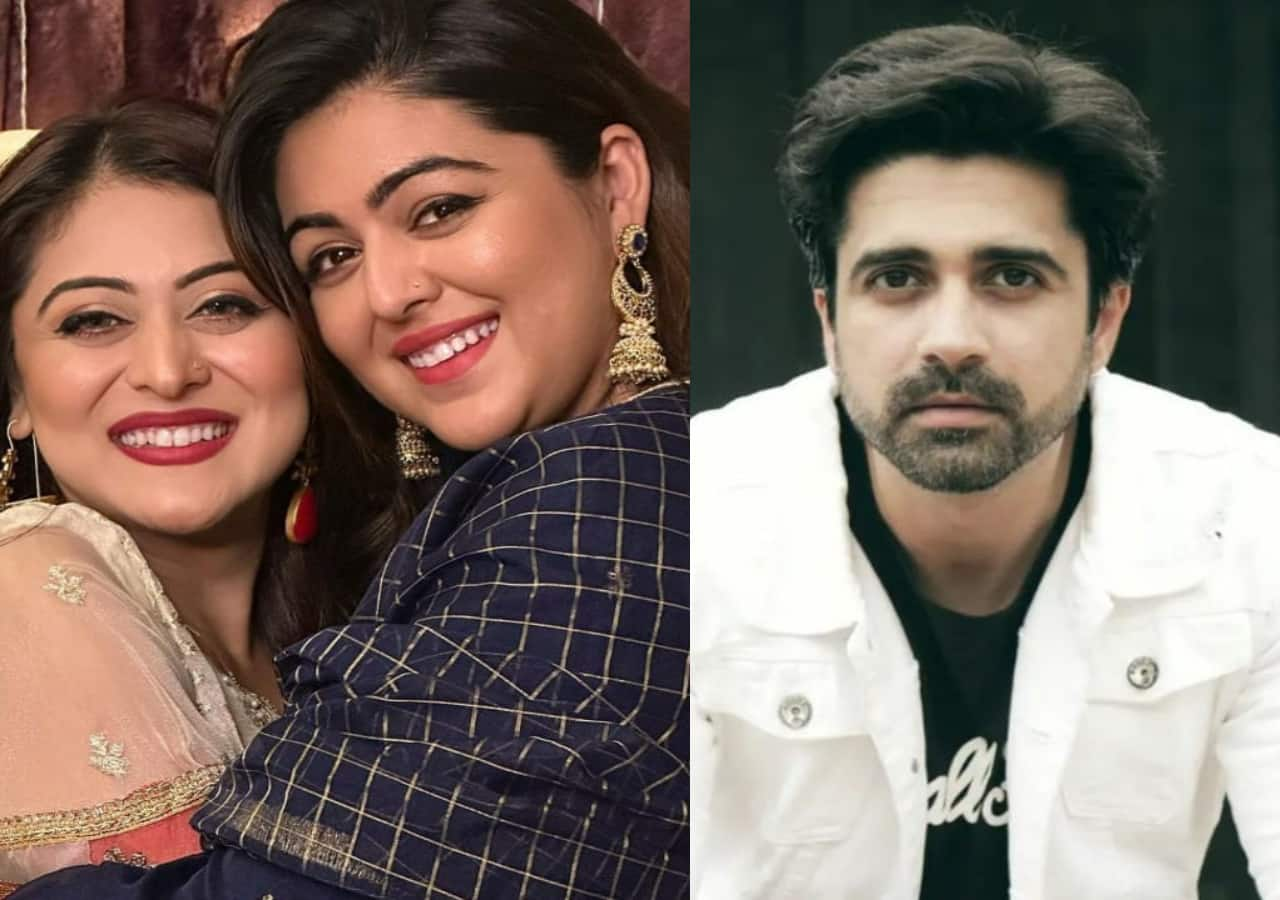 Bigg Boss OTT 2 is still the talk of the town. Even the contestants have been in the headlines even now. Avinash Sachdev and Falaq Naaz's bond in the show has been very strong. The former even confessed his feelings for Falaq. However, Falaq did not reply to it and said they will meet after the show ends. Post the show ended, Avinash went to Falaq's house for dinner and even celebrated friendship with her. Also Read – Bigg Boss OTT 2: Manisha Rani's father reacts to her liking for Elvish Yadav; says, 'It is not possible'
While they both were in the show, news about Avinash and Falaq's sister Shafaq Naaz started doing rounds. It was being reported that Shafaq and Avinash were dating earlier. However, Shafaq had not reacted to the reports back then. Even Falaq did not speak anything about it and said that she will wait for Avinash to come out of the show and then they will speak about it. Also Read – Bigg Boss OTT 2: Avinash Sachdev breaks his silence over his breakup with Rubina Dilaik
Shafaq Naaz is hurt with Avinash's statements
After coming out, Avinash revealed that he did not have any serious relationship with Shafaq and was romantically involved. However, Shafaq has a different story to tell. She has finally reacted to these reports of their relationship. She spoke to ETimes and said that it is disappointing and hurtful that Avinash is denying. She said that he should have respected the dignity of their relationship and not trivialized her feelings. Also Read – Bigg Boss OTT 2: Falaq Naaz and Avinash Sachdev cut friendship day cake together with Jad Hadid; watch video
She said that being in a relationship is not something to be ashamed of. Shafaq added that Avinash Sachdev was in many relationships so their relationship would have slipped off his mind but she remembers it clearly as it was her first serious relationship and heartbreak.
Shafaq confirms being in a relationship with Avinash
Shafaq further shared that she and Avinash started dating while shooting for Teri Meri Love Stories. It was 11 years ago and Avinash had just got out of his serious relationship when they started dating. Shafaq and Avinash were together for six months but the latter stopped talking to her suddenly.
Shafaq said that social media was not quit active back then and hence keeping a relationship under wraps was easy. She mentioned that Avinash ghosted her and she can laugh about it today but it was not easy for her then.
Shafaq has no issues with Falaq and Avinash's bond
Shafaq also clarified that she trusts her family and has no problem with Falaq and Avinash being friends. She added that she is not so conservative to expect her sister to stay away from her ex-boyfriend. The Mahabharat actress said that she was just upset that Avinash did not respect their relationship.
Watch all the details of Bigg Boss 17 here:
However, Avinash has said that he still will maintain that he was not romantically involved with Shafaq. He also said that he and Falaq are close and they do not need to give any name to their relationship now. Falaq shared that she came to know of Avinash and Shafaq's relationship after she came out of the Bigg Boss OTT 2 house and there is nothing between her and Avinash. She said that they are mature to handle such situations well.
]]>
Stay tuned to BollywoodLife for the latest scoops and updates from Bollywood, Hollywood, South, TV and Web-Series. Click to join us on Facebook, Twitter, Youtube and Instagram. Also follow us on Facebook Messenger for latest updates.
adisplay:block;padding:0;color:var(–black);text-decoration:none.repeat-box figuredisplay:flex;justify-content:flex-start;flex-wrap:wrap;align-items:stretch;overflow:visible.two-cols-aside .aside .repeat-box figurealign-items:center.repeat-box .textwidth:100%;z-index:5;position:relative.repeat-box .photowidth:100px;position:relative;z-index:5.repeat-box .photo+.textwidth:calc(100% – 100px);padding-left:10px.repeat-box h2,.repeat-box h3,.repeat-box pcolor:var(–black);white-space:normal;overflow:hidden;text-overflow:ellipsis;-webkit-line-clamp:3;display:-webkit-box;-webkit-box-orient:vertical;padding:0;font-size:15px;line-height:1.5;font-weight:400.repeat-box h2font-size:20px.repeat-box h2+p,.repeat-box h3+pfont-size:14px.repeat-box .catfont-size:14px;line-height:16px;display:block;margin-bottom:5px;font-weight:700;color:var(–orange);text-transform:uppercase.repeat-box a:hover,.repeat-box a:hover h2,.repeat-box a:hover h3,.repeat-box a:hover pcolor:#f32c89.repeat-box .photo-icon,.repeat-box .video-iconposition:absolute;left:0;bottom:0;background:linear-gradient(to left,#a617be,#f32c89,#f32c89,#f32c89,#f32c89,#a617be);border-radius:0 5px 0 0.repeat-box .video-iconwidth:26px;height:26px;display:inline-block.repeat-box .photo-iconwidth:auto;min-width:26px;height:26px;line-height:16px;font-size:13px;color:var(–white);padding:5px 5px 0.lazy-image img.lazyopacity:0.lazy-image img:not(.initial)transition:opacity .5s ease-in,transform .5s ease-in,-webkit-transform .5s ease-in.lazy-image img.error,.lazy-image img.initial,.lazy-image img.loadedopacity:1.lazy-image img:not([src])visibility:hidden.cre-setionclear:both;overflow:hidden;float:none;width:auto;margin:5px 0 20px.cre-setion .black-boxespadding:15px 40px;background:#e5e5e5.cre-carousel-heightposition:relative;padding:0 0 255px;height:0.cre-carousel-height .all-dataposition:absolute;top:0;left:0;width:100%!important;height:100%!important.cre-setion .border-headingfont-size:16px;color:#1f1f1f;text-transform:uppercase;font-weight:700;padding:0 0 10px;margin:20px 0 10px;clear:both;position:relative;border-bottom:0;display:flex;justify-content:space-between;align-items:center.cre-setion .border-heading:beforetop:5px;height:14px.cre-setion .splide__slideheight:auto!important;margin-left:0.cre-setion article.repeat-boxdisplay:block;background-color:transparent;border-radius:5px;box-shadow:none;overflow:hidden;padding:0;margin-bottom:3px.cre-setion article.repeat-box>adisplay:block;padding:10px;background-color:var(–white);border-radius:5px;color:var(–black);text-decoration:none;overflow:hidden;border:1px solid #d0d0d0.cre-setion article.repeat-box>a>figuredisplay:block.cre-setion article.repeat-box .photo,.cre-setion article.repeat-box .textwidth:100%.cre-setion article.repeat-box .photoborder-radius:5px;overflow:hidden.cre-setion article.repeat-box .lazy-imagebox-shadow:none;border-radius:0;overflow:hidden.cre-setion article.repeat-box .textpadding:5px 0 0;height:90px;.cre-setion article.repeat-box .text h3font-size:14px;line-height:1.5;-webkit-line-clamp:4;font-weight:600;text-align:left.cre-setion .repeat-box .photos-iconborder-radius:0 5px 0 0;width:auto;min-width:26px;height:26px;left:0;bottom:0;display:flex;justify-content:center;align-items:center.cre-setion .photos-icon svgtransition:1s;fill:var(–white);width:26px;height:26px.cre-setion .photos-icon:hoverbackground:var(–blue).cre-setion .splide__arrowtop:50%!important;width:1.8em;height:1.8em;border-radius:100px;border:1px solid #999;background:0 0;opacity:1.cre-setion .splide__arrow–prevleft:-37px.cre-setion .splide__arrow–nextright:-37px.cre-setion .splide__arrow:disabledopacity:.3;cursor:not-allowed!important.cre-setion .splide__arrow:beforeborder:solid #999;border-width:0 2px 2px 0.cre-setion .splide__arrow:hoverbackground:linear-gradient(to left,#a617be,#f32c89,#f32c89,#f32c89,#f32c89,#a617be).cre-setion .splide__arrow:hover::beforeborder:solid var(–white);border-width:0 2px 2px 0]]]]>]]>