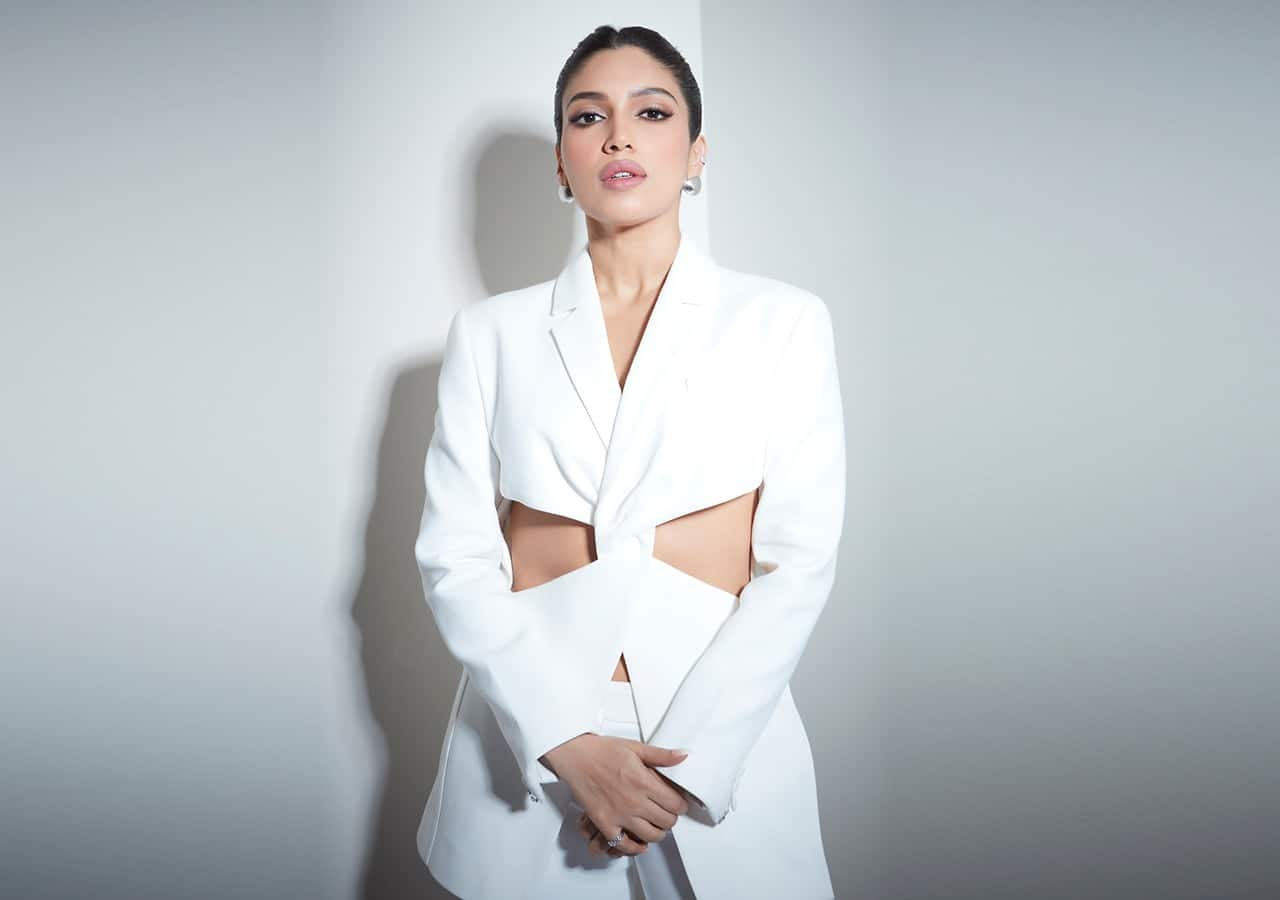 Bollywood actress Bhumi Pednekar's upcoming chick flick, Thank You For Coming will represent India at the Toronto Film Festival this year. The 2023 edition of the Toronto International Film Festival is scheduled to take place in Toronto from 7th September to 17th September 2023.The film festival has carved a niche for itself as a global platform that celebrates cinematic diversity and creativity and presents the best of cinema from across the globe. Also Read – The Ladykiller: Here's when the last schedule of Arjun Kapoor and Bhumi Pednekar starrer will wrap up
This year the spotlight is set to shine brightly on Bollywood actress Bhumi Pednekar as her upcoming chick flick, Thank You For Coming earns a coveted spot on the festival's esteemed lineup. Bhumi Pednekar is known for her versatile acting prowess and commitment to authenticity. Also Read – Bhumi Pednekar to give away part of her remuneration for The Bhumi Foundation, 'Aim to empower… climate conservationists'
She has consistently pushed artistic boundaries and challenged conventional narratives. Her ability to transcend cultural boundaries and connect with audiences across the world is a testament to the universality of human emotions and experiences. With her compelling performances and unwavering dedication to storytelling, Bhumi's presence along with the filmmakers and cast of Thank You For Comingat TIFF promises to contribute to the festival's commitment to diversity and artistic innovation. Also Read – Bhumi Pednekar and rumoured beau Yash Kataria twin in black as they step out of dinner outing with friends [Watch Video]
"This is my first time at TIFF. I am ecstatic that I am going there with a film that is so close to my heart, Thank You For Coming!" expressed Bhumi Pednekar. "What makes it more special is that we've been selected for a Gala Premier at the prestigious Roy Thompson hall. As an official selection and with the viewing we will have, I am extremely excited for the experience to come. I've never experienced watching a film of mine with such a large and diverse audience. To be walking that red carpet with my co actors, director Karan Boolani and our producers Anil kapoor and Rhea Kapoor is going to be memorable.
As an Indian actor, I feel proud that I'll be representing my country at this prestigious event. Thank You For Coming celebrates the unbounded spirit of young girls who are looking for love and how they yearn for freedom to choose what they want from life. Comedy as a genre is a tough one for me, I feel like all our hard work has started to pay off with us starting our leg before its worldwide release at TIFF. It is a very progressive film with its heart in the right place. This is our chance to show the world how cinema in India is celebrating and portraying women of today."
Bhumi Pednekar's journey from the vibrant sets of Bollywood to the illustrious stage of TIFF is a testament to her unwavering dedication to her craft. Bhumi is an actor who is not only leaving an indelible mark on Indian cinema but also making waves on the global stage.
]]>
Stay tuned to BollywoodLife for the latest scoops and updates from Bollywood, Hollywood, South, TV and Web-Series. Click to join us on Facebook, Twitter, Youtube and Instagram. Also follow us on Facebook Messenger for latest updates.
adisplay:block;padding:0;color:var(–black);text-decoration:none.repeat-box figuredisplay:flex;justify-content:flex-start;flex-wrap:wrap;align-items:stretch;overflow:visible.two-cols-aside .aside .repeat-box figurealign-items:center.repeat-box .textwidth:100%;z-index:5;position:relative.repeat-box .photowidth:100px;position:relative;z-index:5.repeat-box .photo+.textwidth:calc(100% – 100px);padding-left:10px.repeat-box h2,.repeat-box h3,.repeat-box pcolor:var(–black);white-space:normal;overflow:hidden;text-overflow:ellipsis;-webkit-line-clamp:3;display:-webkit-box;-webkit-box-orient:vertical;padding:0;font-size:15px;line-height:1.5;font-weight:400.repeat-box h2font-size:20px.repeat-box h2+p,.repeat-box h3+pfont-size:14px.repeat-box .catfont-size:14px;line-height:16px;display:block;margin-bottom:5px;font-weight:700;color:var(–orange);text-transform:uppercase.repeat-box a:hover,.repeat-box a:hover h2,.repeat-box a:hover h3,.repeat-box a:hover pcolor:#f32c89.repeat-box .photo-icon,.repeat-box .video-iconposition:absolute;left:0;bottom:0;background:linear-gradient(to left,#a617be,#f32c89,#f32c89,#f32c89,#f32c89,#a617be);border-radius:0 5px 0 0.repeat-box .video-iconwidth:26px;height:26px;display:inline-block.repeat-box .photo-iconwidth:auto;min-width:26px;height:26px;line-height:16px;font-size:13px;color:var(–white);padding:5px 5px 0.lazy-image img.lazyopacity:0.lazy-image img:not(.initial)transition:opacity .5s ease-in,transform .5s ease-in,-webkit-transform .5s ease-in.lazy-image img.error,.lazy-image img.initial,.lazy-image img.loadedopacity:1.lazy-image img:not([src])visibility:hidden.cre-setionclear:both;overflow:hidden;float:none;width:auto;margin:5px 0 20px.cre-setion .black-boxespadding:15px 40px;background:#e5e5e5.cre-carousel-heightposition:relative;padding:0 0 255px;height:0.cre-carousel-height .all-dataposition:absolute;top:0;left:0;width:100%!important;height:100%!important.cre-setion .border-headingfont-size:16px;color:#1f1f1f;text-transform:uppercase;font-weight:700;padding:0 0 10px;margin:20px 0 10px;clear:both;position:relative;border-bottom:0;display:flex;justify-content:space-between;align-items:center.cre-setion .border-heading:beforetop:5px;height:14px.cre-setion .splide__slideheight:auto!important;margin-left:0.cre-setion article.repeat-boxdisplay:block;background-color:transparent;border-radius:5px;box-shadow:none;overflow:hidden;padding:0;margin-bottom:3px.cre-setion article.repeat-box>adisplay:block;padding:10px;background-color:var(–white);border-radius:5px;color:var(–black);text-decoration:none;overflow:hidden;border:1px solid #d0d0d0.cre-setion article.repeat-box>a>figuredisplay:block.cre-setion article.repeat-box .photo,.cre-setion article.repeat-box .textwidth:100%.cre-setion article.repeat-box .photoborder-radius:5px;overflow:hidden.cre-setion article.repeat-box .lazy-imagebox-shadow:none;border-radius:0;overflow:hidden.cre-setion article.repeat-box .textpadding:5px 0 0;height:90px;.cre-setion article.repeat-box .text h3font-size:14px;line-height:1.5;-webkit-line-clamp:4;font-weight:600;text-align:left.cre-setion .repeat-box .photos-iconborder-radius:0 5px 0 0;width:auto;min-width:26px;height:26px;left:0;bottom:0;display:flex;justify-content:center;align-items:center.cre-setion .photos-icon svgtransition:1s;fill:var(–white);width:26px;height:26px.cre-setion .photos-icon:hoverbackground:var(–blue).cre-setion .splide__arrowtop:50%!important;width:1.8em;height:1.8em;border-radius:100px;border:1px solid #999;background:0 0;opacity:1.cre-setion .splide__arrow–prevleft:-37px.cre-setion .splide__arrow–nextright:-37px.cre-setion .splide__arrow:disabledopacity:.3;cursor:not-allowed!important.cre-setion .splide__arrow:beforeborder:solid #999;border-width:0 2px 2px 0.cre-setion .splide__arrow:hoverbackground:linear-gradient(to left,#a617be,#f32c89,#f32c89,#f32c89,#f32c89,#a617be).cre-setion .splide__arrow:hover::beforeborder:solid var(–white);border-width:0 2px 2px 0]]]]>]]>