Jim Sarbh, the talented and versatile actor, has carved a niche for himself in the Indian film industry with his powerful and impactful performances. From portraying complex characters to immersing himself in diverse roles, Sarbh has captivated audiences with his acting prowess. Here are 5 of the most extraordinary performances that solidified Jim Sarbh's position as a remarkable actor. Also Read – Anushka Sharma, Arbaaz Khan and more Bollywood stars who have Hollywood doppelgangers
In the SonyLIV series Rocket Boys, Jim Sarbh brings to life the character of Dr. Homi Bhabha, one of the pioneers of India's space program. Through his exceptional performance, Sarbh depicts the journey of Dr. Bhabha and his partner, Vikram Sarabhai, in shaping India's future. Sarbh's portrayal showcases the brilliance and determination of the renowned scientist, leaving the audience in awe of his talent. Also Read – Mrs Chatterjee Vs Norway Movie Review: A heartwrenching tale backed by Rani Mukerji's performance will leave you moved for days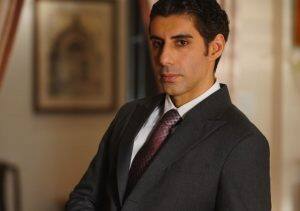 Also Read – Throwback Thursday: When Kangana Ranaut was termed as 'hypocrite' for laughing at Jim Sarbh's rape joke
Jim Sarbh plays the role of journalist Amin Faizi in Gangubai Kathiawadi. His character becomes instrumental in telling the story of Gangubai, played by Alia Bhatt. Sarbh's performance brings depth to the narrative as he adds an essential layer of support and storytelling to the film.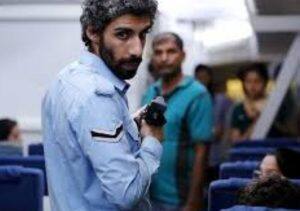 Inspired by a real-life incident, Mrs. Chatterjee vs. Norway explores the emotional and legal battle faced by an Indian couple. Jim Sarbh delivers a compelling performance as Daniel Singh Ciupek, the Norwegian representative. His portrayal brings forth the intricacies of the courtroom drama, showcasing his ability to play multifaceted characters.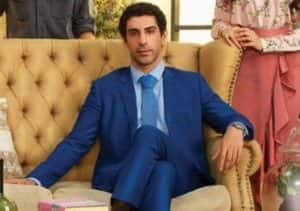 Jim Sarbh made his mark in Bollywood with his role as Khalil, an eccentric terrorist, in Neerja. His portrayal of the antagonist aboard the hijacked Pan Am Flight 73 is chilling and intense. Sarbh's performance effectively showcases the dark side of the character, leaving a lasting impression on both critics and the audience.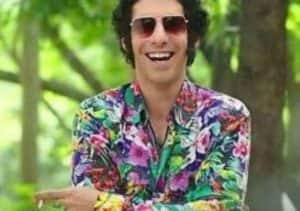 In the biographical drama 'Sanju', Jim Sarbh portrays one of Sanju's first friends in Bombay. His character becomes an integral part of Sanju's life, offering support and camaraderie. Sarbh's performance adds depth and authenticity to the film, making his portrayal memorable in the journey of the protagonist.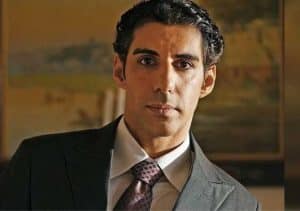 Jim Sarbh's performance in Made in Heaven on Prime Video is nothing short of captivating. His portrayal of an unconventional character like Adil Khanna, left viewers mesmerised. Jim Sarbh shines in the series making it a must watch for fans.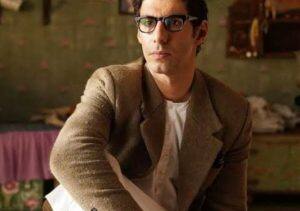 Jim Sarbh's diverse roles and exceptional performances have established him as a force to be reckoned with in the film industry. From playing historical figures to breathing life into complex characters, Sarbh continues to captivate audiences with his incredible talent.
]]>
Stay tuned to BollywoodLife for the latest scoops and updates from Bollywood, Hollywood, South, TV and Web-Series. Click to join us on Facebook, Twitter, Youtube and Instagram. Also follow us on Facebook Messenger for latest updates.
adisplay:block;padding:0;color:var(–black);text-decoration:none.repeat-box figuredisplay:flex;justify-content:flex-start;flex-wrap:wrap;align-items:stretch;overflow:visible.two-cols-aside .aside .repeat-box figurealign-items:center.repeat-box .textwidth:100%;z-index:5;position:relative.repeat-box .photowidth:100px;position:relative;z-index:5.repeat-box .photo+.textwidth:calc(100% – 100px);padding-left:10px.repeat-box h2,.repeat-box h3,.repeat-box pcolor:var(–black);white-space:normal;overflow:hidden;text-overflow:ellipsis;-webkit-line-clamp:3;display:-webkit-box;-webkit-box-orient:vertical;padding:0;font-size:15px;line-height:1.5;font-weight:400.repeat-box h2font-size:20px.repeat-box h2+p,.repeat-box h3+pfont-size:14px.repeat-box .catfont-size:14px;line-height:16px;display:block;margin-bottom:5px;font-weight:700;color:var(–orange);text-transform:uppercase.repeat-box a:hover,.repeat-box a:hover h2,.repeat-box a:hover h3,.repeat-box a:hover pcolor:#f32c89.repeat-box .photo-icon,.repeat-box .video-iconposition:absolute;left:0;bottom:0;background:linear-gradient(to left,#a617be,#f32c89,#f32c89,#f32c89,#f32c89,#a617be);border-radius:0 5px 0 0.repeat-box .video-iconwidth:26px;height:26px;display:inline-block.repeat-box .photo-iconwidth:auto;min-width:26px;height:26px;line-height:16px;font-size:13px;color:var(–white);padding:5px 5px 0.lazy-image img.lazyopacity:0.lazy-image img:not(.initial)transition:opacity .5s ease-in,transform .5s ease-in,-webkit-transform .5s ease-in.lazy-image img.error,.lazy-image img.initial,.lazy-image img.loadedopacity:1.lazy-image img:not([src])visibility:hidden.cre-setionclear:both;overflow:hidden;float:none;width:auto;margin:5px 0 20px.cre-setion .black-boxespadding:15px 40px;background:#e5e5e5.cre-carousel-heightposition:relative;padding:0 0 255px;height:0.cre-carousel-height .all-dataposition:absolute;top:0;left:0;width:100%!important;height:100%!important.cre-setion .border-headingfont-size:16px;color:#1f1f1f;text-transform:uppercase;font-weight:700;padding:0 0 10px;margin:20px 0 10px;clear:both;position:relative;border-bottom:0;display:flex;justify-content:space-between;align-items:center.cre-setion .border-heading:beforetop:5px;height:14px.cre-setion .splide__slideheight:auto!important;margin-left:0.cre-setion article.repeat-boxdisplay:block;background-color:transparent;border-radius:5px;box-shadow:none;overflow:hidden;padding:0;margin-bottom:3px.cre-setion article.repeat-box>adisplay:block;padding:10px;background-color:var(–white);border-radius:5px;color:var(–black);text-decoration:none;overflow:hidden;border:1px solid #d0d0d0.cre-setion article.repeat-box>a>figuredisplay:block.cre-setion article.repeat-box .photo,.cre-setion article.repeat-box .textwidth:100%.cre-setion article.repeat-box .photoborder-radius:5px;overflow:hidden.cre-setion article.repeat-box .lazy-imagebox-shadow:none;border-radius:0;overflow:hidden.cre-setion article.repeat-box .textpadding:5px 0 0;height:90px;.cre-setion article.repeat-box .text h3font-size:14px;line-height:1.5;-webkit-line-clamp:4;font-weight:600;text-align:left.cre-setion .repeat-box .photos-iconborder-radius:0 5px 0 0;width:auto;min-width:26px;height:26px;left:0;bottom:0;display:flex;justify-content:center;align-items:center.cre-setion .photos-icon svgtransition:1s;fill:var(–white);width:26px;height:26px.cre-setion .photos-icon:hoverbackground:var(–blue).cre-setion .splide__arrowtop:50%!important;width:1.8em;height:1.8em;border-radius:100px;border:1px solid #999;background:0 0;opacity:1.cre-setion .splide__arrow–prevleft:-37px.cre-setion .splide__arrow–nextright:-37px.cre-setion .splide__arrow:disabledopacity:.3;cursor:not-allowed!important.cre-setion .splide__arrow:beforeborder:solid #999;border-width:0 2px 2px 0.cre-setion .splide__arrow:hoverbackground:linear-gradient(to left,#a617be,#f32c89,#f32c89,#f32c89,#f32c89,#a617be).cre-setion .splide__arrow:hover::beforeborder:solid var(–white);border-width:0 2px 2px 0]]]]>]]>