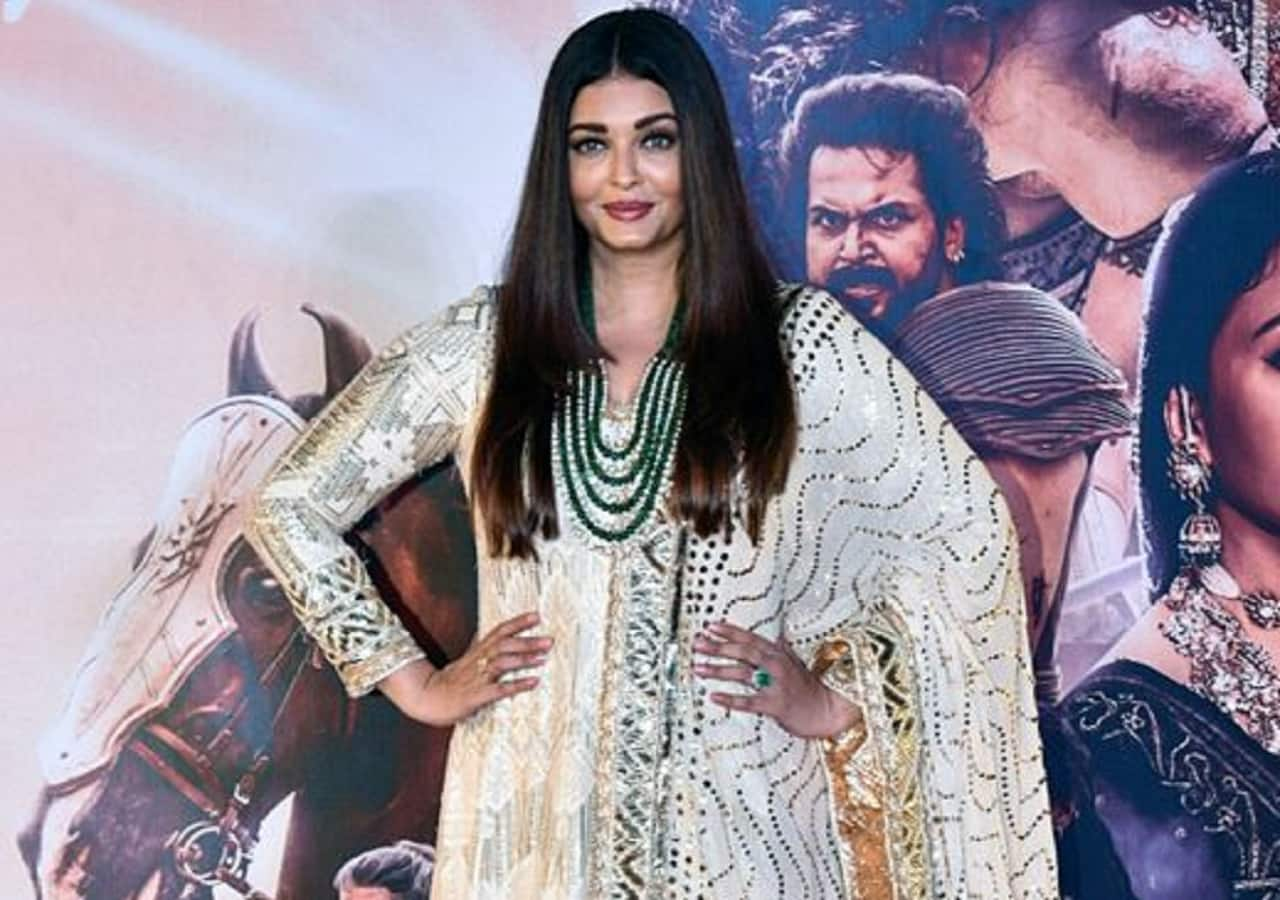 Aishwarya Rai Bachchan was massively slammed due to her pregnancy weight gain, but the actress gave a damn and never set unreal beauty standards like many other actresses who hit the gym and leave jaws dropped by shedding all their postpartum weight gain. After a long time, Aishwarya Rai Bachchan spoke about the constant criticism over her weight gain and how she dealt with it. In her interview, Aishwarya mentioned that she was just being real and didn't set any unreal expectations on the mothers, and she was lauded by many new mommies for being real. And it looks like the Ponniyin Selvan actress is taking an indirect dig at the other actresses who hit the gym soon after having the baby. Also Read – Ghoomer: Aishwarya Rai Bachchan once again proves she is Abhishek Bachchan's biggest cheerleader; here's how
Aishwarya even acknowledged that science had made remarkable progress and that she too could lose weight overnight, but she chose not to and let the weight shed out naturally. Also Read – Abhishek Bachchan reveals Aishwarya Rai Bachchan teaches daughter the importance of 'Bachchan' surname all the time
Addressing the constant trolling or her weight gain, Aishwarya had said, "I wasn't disturbed by it. If people were, well, I guess I hope they enjoyed the drama because I was busy leading a very real life with my baby. I didn't realise it, but I think the most positive thing that came out of it for me was to have so many women come to me and say, 'Thank you; you've actually gone and given so much confidence to so many of us who always believed that. I wasn't on some mission to prove a point in this way or that. I was just being real". Also Read – Ghoomer actor Abhishek Bachchan reveals two qualities he has imbibed from Jaya Bachchan, Amitabh Bachchan
Explaining in detail about her body transformation after Aaradhya, Aishwarya in her old interview in 2015 mentioned, " It was natural in my case; that was the natural turn that my body took in terms of whether I gained weight or I had water retention or whatever else that goes with the space. I was comfortable, and that's why I have been who I have been. I stepped out in public when I could take time out from my baby, and if I did think it was a big deal, I would have been in hiding or would have done something about it".
Today Aishwarya is back in her body comfort but still there are times she gets fat shamed and more, but she never paid heave then and even now. Talking about other B Town mommies who stunned with their stunning transformations are Alia Bhatt, Kareena Kapoor Khan, Sonam Kapoor and more. Respect to all the mommies out there.
]]>
Stay tuned to BollywoodLife for the latest scoops and updates from Bollywood, Hollywood, South, TV and Web-Series. Click to join us on Facebook, Twitter, Youtube and Instagram. Also follow us on Facebook Messenger for latest updates.
adisplay:block;padding:0;color:var(–black);text-decoration:none.repeat-box figuredisplay:flex;justify-content:flex-start;flex-wrap:wrap;align-items:stretch;overflow:visible.two-cols-aside .aside .repeat-box figurealign-items:center.repeat-box .textwidth:100%;z-index:5;position:relative.repeat-box .photowidth:100px;position:relative;z-index:5.repeat-box .photo+.textwidth:calc(100% – 100px);padding-left:10px.repeat-box h2,.repeat-box h3,.repeat-box pcolor:var(–black);white-space:normal;overflow:hidden;text-overflow:ellipsis;-webkit-line-clamp:3;display:-webkit-box;-webkit-box-orient:vertical;padding:0;font-size:15px;line-height:1.5;font-weight:400.repeat-box h2font-size:20px.repeat-box h2+p,.repeat-box h3+pfont-size:14px.repeat-box .catfont-size:14px;line-height:16px;display:block;margin-bottom:5px;font-weight:700;color:var(–orange);text-transform:uppercase.repeat-box a:hover,.repeat-box a:hover h2,.repeat-box a:hover h3,.repeat-box a:hover pcolor:#f32c89.repeat-box .photo-icon,.repeat-box .video-iconposition:absolute;left:0;bottom:0;background:linear-gradient(to left,#a617be,#f32c89,#f32c89,#f32c89,#f32c89,#a617be);border-radius:0 5px 0 0.repeat-box .video-iconwidth:26px;height:26px;display:inline-block.repeat-box .photo-iconwidth:auto;min-width:26px;height:26px;line-height:16px;font-size:13px;color:var(–white);padding:5px 5px 0.lazy-image img.lazyopacity:0.lazy-image img:not(.initial)transition:opacity .5s ease-in,transform .5s ease-in,-webkit-transform .5s ease-in.lazy-image img.error,.lazy-image img.initial,.lazy-image img.loadedopacity:1.lazy-image img:not([src])visibility:hidden.cre-setionclear:both;overflow:hidden;float:none;width:auto;margin:5px 0 20px.cre-setion .black-boxespadding:15px 40px;background:#e5e5e5.cre-carousel-heightposition:relative;padding:0 0 255px;height:0.cre-carousel-height .all-dataposition:absolute;top:0;left:0;width:100%!important;height:100%!important.cre-setion .border-headingfont-size:16px;color:#1f1f1f;text-transform:uppercase;font-weight:700;padding:0 0 10px;margin:20px 0 10px;clear:both;position:relative;border-bottom:0;display:flex;justify-content:space-between;align-items:center.cre-setion .border-heading:beforetop:5px;height:14px.cre-setion .splide__slideheight:auto!important;margin-left:0.cre-setion article.repeat-boxdisplay:block;background-color:transparent;border-radius:5px;box-shadow:none;overflow:hidden;padding:0;margin-bottom:3px.cre-setion article.repeat-box>adisplay:block;padding:10px;background-color:var(–white);border-radius:5px;color:var(–black);text-decoration:none;overflow:hidden;border:1px solid #d0d0d0.cre-setion article.repeat-box>a>figuredisplay:block.cre-setion article.repeat-box .photo,.cre-setion article.repeat-box .textwidth:100%.cre-setion article.repeat-box .photoborder-radius:5px;overflow:hidden.cre-setion article.repeat-box .lazy-imagebox-shadow:none;border-radius:0;overflow:hidden.cre-setion article.repeat-box .textpadding:5px 0 0;height:90px;.cre-setion article.repeat-box .text h3font-size:14px;line-height:1.5;-webkit-line-clamp:4;font-weight:600;text-align:left.cre-setion .repeat-box .photos-iconborder-radius:0 5px 0 0;width:auto;min-width:26px;height:26px;left:0;bottom:0;display:flex;justify-content:center;align-items:center.cre-setion .photos-icon svgtransition:1s;fill:var(–white);width:26px;height:26px.cre-setion .photos-icon:hoverbackground:var(–blue).cre-setion .splide__arrowtop:50%!important;width:1.8em;height:1.8em;border-radius:100px;border:1px solid #999;background:0 0;opacity:1.cre-setion .splide__arrow–prevleft:-37px.cre-setion .splide__arrow–nextright:-37px.cre-setion .splide__arrow:disabledopacity:.3;cursor:not-allowed!important.cre-setion .splide__arrow:beforeborder:solid #999;border-width:0 2px 2px 0.cre-setion .splide__arrow:hoverbackground:linear-gradient(to left,#a617be,#f32c89,#f32c89,#f32c89,#f32c89,#a617be).cre-setion .splide__arrow:hover::beforeborder:solid var(–white);border-width:0 2px 2px 0]]]]>]]>