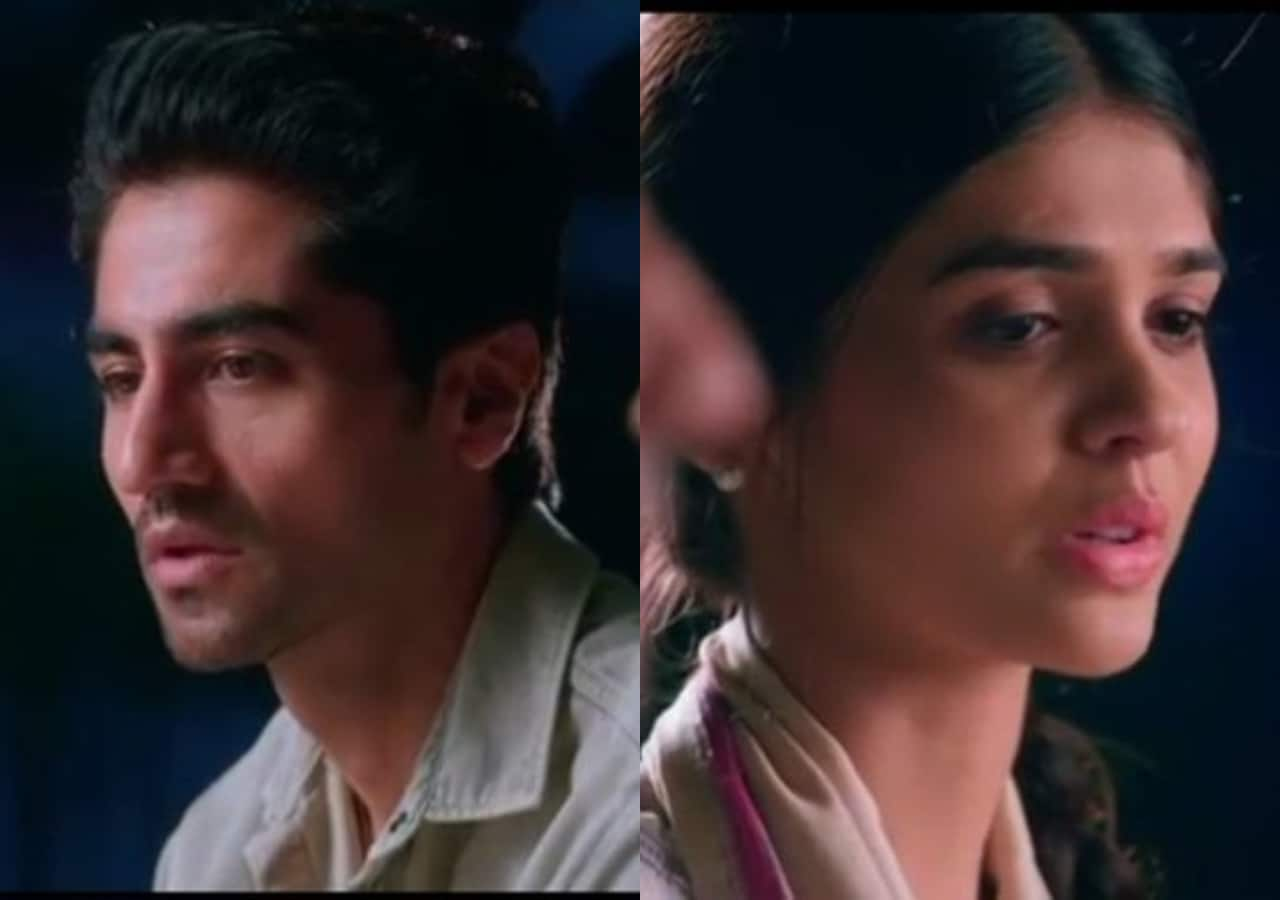 Harshad Chopda, Pranali Rathod and Karishma Sawant starrer Yeh Rishta Kya Kehlata Hai's recent storyline is getting all the attention. Abhinav's demise has turned Akshara's world upside down. She struggled to manage Abhir and her life. However, Abhimanyu was arrested by the police for trying to kill Abhinav. Manish saw Abhimanyu with Abhinav when he fell of the cliff. Also Read – Yeh Rishta Kya Kehlata Hai: Harshad Chopda aka Abhimanyu to quit the show? Pranali Rathod reacts
He believed that Abhimanyu pushed Abhinav and hence a case was registered against Abhimanyu of attempt to murder. On the other hand, Akshara had to tell Abhir about his father and was struggling to handle the kid. However, she also decided to punish Abhimanyu but gets to know the truth that he never tried to kill Abhinav. Also Read – Yeh Rishta Kya Kehlata Hai: Fans hail Harshad Chopda, Pranali Rathod's emotional performances, 'No one could do it better'
She then turns his defence lawyer and faces all sorts of allegations by Muskaan and the Goenkas. She rescues Abhimanyu and even the Goenkas forgive him. However, Muskaan is still not happy with it. Also Read – Yeh Rishta Kya Kehlata Hai upcoming twist: Abhir struggles to get over Abhinav's death, will Ahimanyu pull him out of this pain?
YRKKH upcoming story
Abhir too is not ready to accept this. He believes Abhimanyu is responsible and Akshara is supporting him. He has been silent ever since he lost his father. He has also started being quite aggressive and does not speak to anyone.Abhir just wants his father and is doing all that Abhinav used to do with him. He is not ready to listen. In the upcoming episodes, we will see that Akshara and Abhimanyu will notice this change in Abhir and take him to the doctor.
They will get to know that Abhir is going through a mental condition after losing Abhinav. It will be interesting to see how Akshara and Abhimanyu will handle Abhir.
Watch Pranali Rathod, Sachin Tyagi and Sudhanshu Pandey singing:
Harshad to exit the show?
Talking about Harshad Chopda, his recent post has left everyone worried. He has shared his picture and has written about realizing things sooner. Fans are speculating that he is planning to leave the show. Hence, Pranali Rathod was questioned about it recently. She said that she has no idea about it and will not comment.
]]>
Stay tuned to BollywoodLife for the latest scoops and updates from Bollywood, Hollywood, South, TV and Web-Series. Click to join us on Facebook, Twitter, Youtube and Instagram. Also follow us on Facebook Messenger for latest updates.
adisplay:block;padding:0;color:var(–black);text-decoration:none.repeat-box figuredisplay:flex;justify-content:flex-start;flex-wrap:wrap;align-items:stretch;overflow:visible.two-cols-aside .aside .repeat-box figurealign-items:center.repeat-box .textwidth:100%;z-index:5;position:relative.repeat-box .photowidth:100px;position:relative;z-index:5.repeat-box .photo+.textwidth:calc(100% – 100px);padding-left:10px.repeat-box h2,.repeat-box h3,.repeat-box pcolor:var(–black);white-space:normal;overflow:hidden;text-overflow:ellipsis;-webkit-line-clamp:3;display:-webkit-box;-webkit-box-orient:vertical;padding:0;font-size:15px;line-height:1.5;font-weight:400.repeat-box h2font-size:20px.repeat-box h2+p,.repeat-box h3+pfont-size:14px.repeat-box .catfont-size:14px;line-height:16px;display:block;margin-bottom:5px;font-weight:700;color:var(–orange);text-transform:uppercase.repeat-box a:hover,.repeat-box a:hover h2,.repeat-box a:hover h3,.repeat-box a:hover pcolor:#f32c89.repeat-box .photo-icon,.repeat-box .video-iconposition:absolute;left:0;bottom:0;background:linear-gradient(to left,#a617be,#f32c89,#f32c89,#f32c89,#f32c89,#a617be);border-radius:0 5px 0 0.repeat-box .video-iconwidth:26px;height:26px;display:inline-block.repeat-box .photo-iconwidth:auto;min-width:26px;height:26px;line-height:16px;font-size:13px;color:var(–white);padding:5px 5px 0.lazy-image img.lazyopacity:0.lazy-image img:not(.initial)transition:opacity .5s ease-in,transform .5s ease-in,-webkit-transform .5s ease-in.lazy-image img.error,.lazy-image img.initial,.lazy-image img.loadedopacity:1.lazy-image img:not([src])visibility:hidden.cre-setionclear:both;overflow:hidden;float:none;width:auto;margin:5px 0 20px.cre-setion .black-boxespadding:15px 40px;background:#e5e5e5.cre-carousel-heightposition:relative;padding:0 0 255px;height:0.cre-carousel-height .all-dataposition:absolute;top:0;left:0;width:100%!important;height:100%!important.cre-setion .border-headingfont-size:16px;color:#1f1f1f;text-transform:uppercase;font-weight:700;padding:0 0 10px;margin:20px 0 10px;clear:both;position:relative;border-bottom:0;display:flex;justify-content:space-between;align-items:center.cre-setion .border-heading:beforetop:5px;height:14px.cre-setion .splide__slideheight:auto!important;margin-left:0.cre-setion article.repeat-boxdisplay:block;background-color:transparent;border-radius:5px;box-shadow:none;overflow:hidden;padding:0;margin-bottom:3px.cre-setion article.repeat-box>adisplay:block;padding:10px;background-color:var(–white);border-radius:5px;color:var(–black);text-decoration:none;overflow:hidden;border:1px solid #d0d0d0.cre-setion article.repeat-box>a>figuredisplay:block.cre-setion article.repeat-box .photo,.cre-setion article.repeat-box .textwidth:100%.cre-setion article.repeat-box .photoborder-radius:5px;overflow:hidden.cre-setion article.repeat-box .lazy-imagebox-shadow:none;border-radius:0;overflow:hidden.cre-setion article.repeat-box .textpadding:5px 0 0;height:90px;.cre-setion article.repeat-box .text h3font-size:14px;line-height:1.5;-webkit-line-clamp:4;font-weight:600;text-align:left.cre-setion .repeat-box .photos-iconborder-radius:0 5px 0 0;width:auto;min-width:26px;height:26px;left:0;bottom:0;display:flex;justify-content:center;align-items:center.cre-setion .photos-icon svgtransition:1s;fill:var(–white);width:26px;height:26px.cre-setion .photos-icon:hoverbackground:var(–blue).cre-setion .splide__arrowtop:50%!important;width:1.8em;height:1.8em;border-radius:100px;border:1px solid #999;background:0 0;opacity:1.cre-setion .splide__arrow–prevleft:-37px.cre-setion .splide__arrow–nextright:-37px.cre-setion .splide__arrow:disabledopacity:.3;cursor:not-allowed!important.cre-setion .splide__arrow:beforeborder:solid #999;border-width:0 2px 2px 0.cre-setion .splide__arrow:hoverbackground:linear-gradient(to left,#a617be,#f32c89,#f32c89,#f32c89,#f32c89,#a617be).cre-setion .splide__arrow:hover::beforeborder:solid var(–white);border-width:0 2px 2px 0]]]]>]]>